adventure playground-style coop
So we had just finished our project of turning our barn into an art studio. What to do with all our scrap lumber? Build a chicken coop of course! We started with our old stair risers as the base and backbone and let the improv building go from there. As a playground designer I've always been inspired by the "adventure playground" models from Europe (also known as "junk playgrounds"!) where children build their own structures out of scrap materials. We used old windows from a local architectural salvage store, hinges and hardware my father had been collecting for decades, and any board we could get our hands on. My wife, a quilter, with a screw gun and board in hand said, "it's like quilting with wood!" At one point I had a "no cutting" rule: just use the board as - is.
Vents, hinged windows, windows covered in steel mesh (against predators), a large back door for easy cleaning, and laying bins with outside collecting doors are just some of the "special features"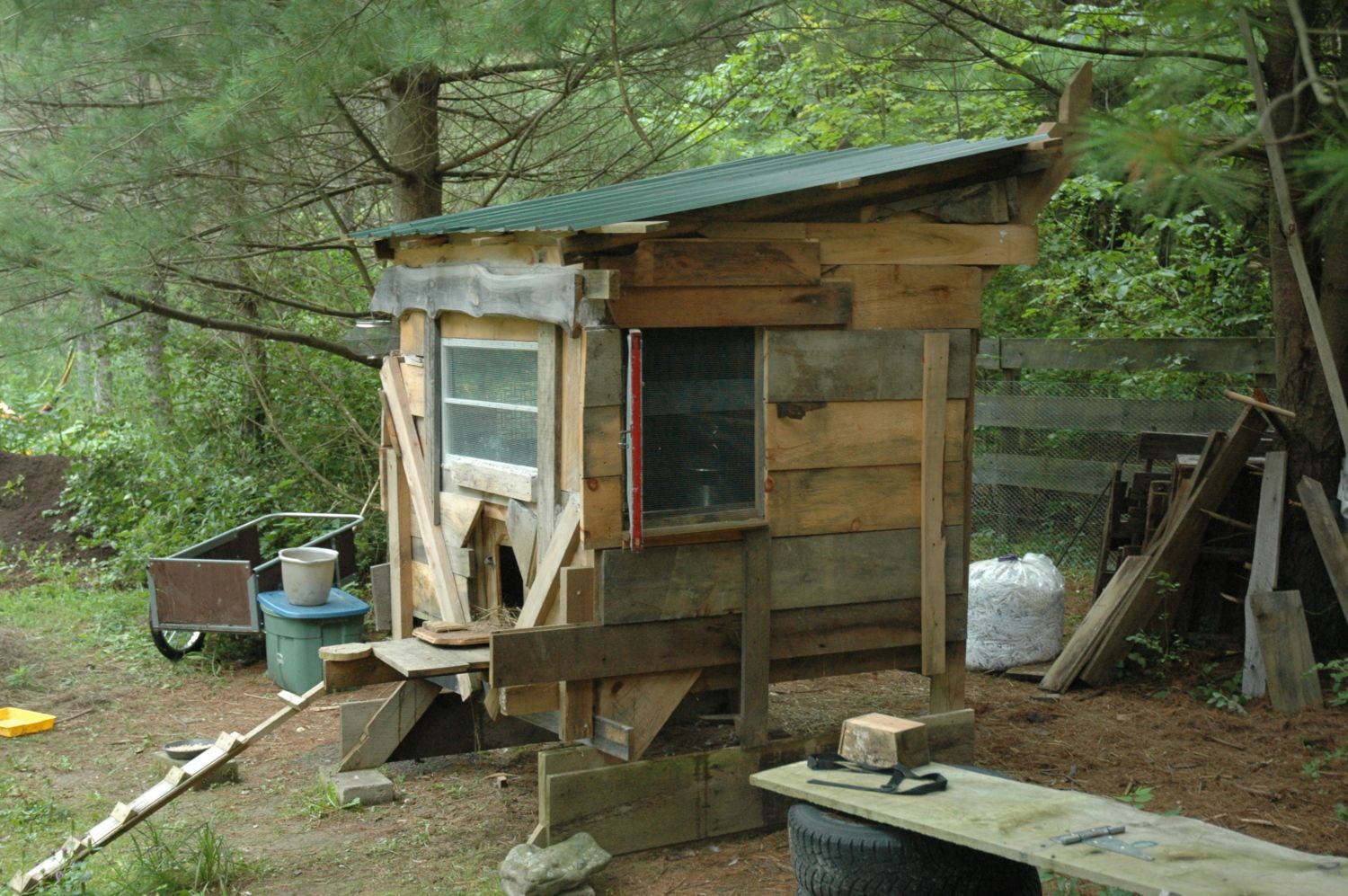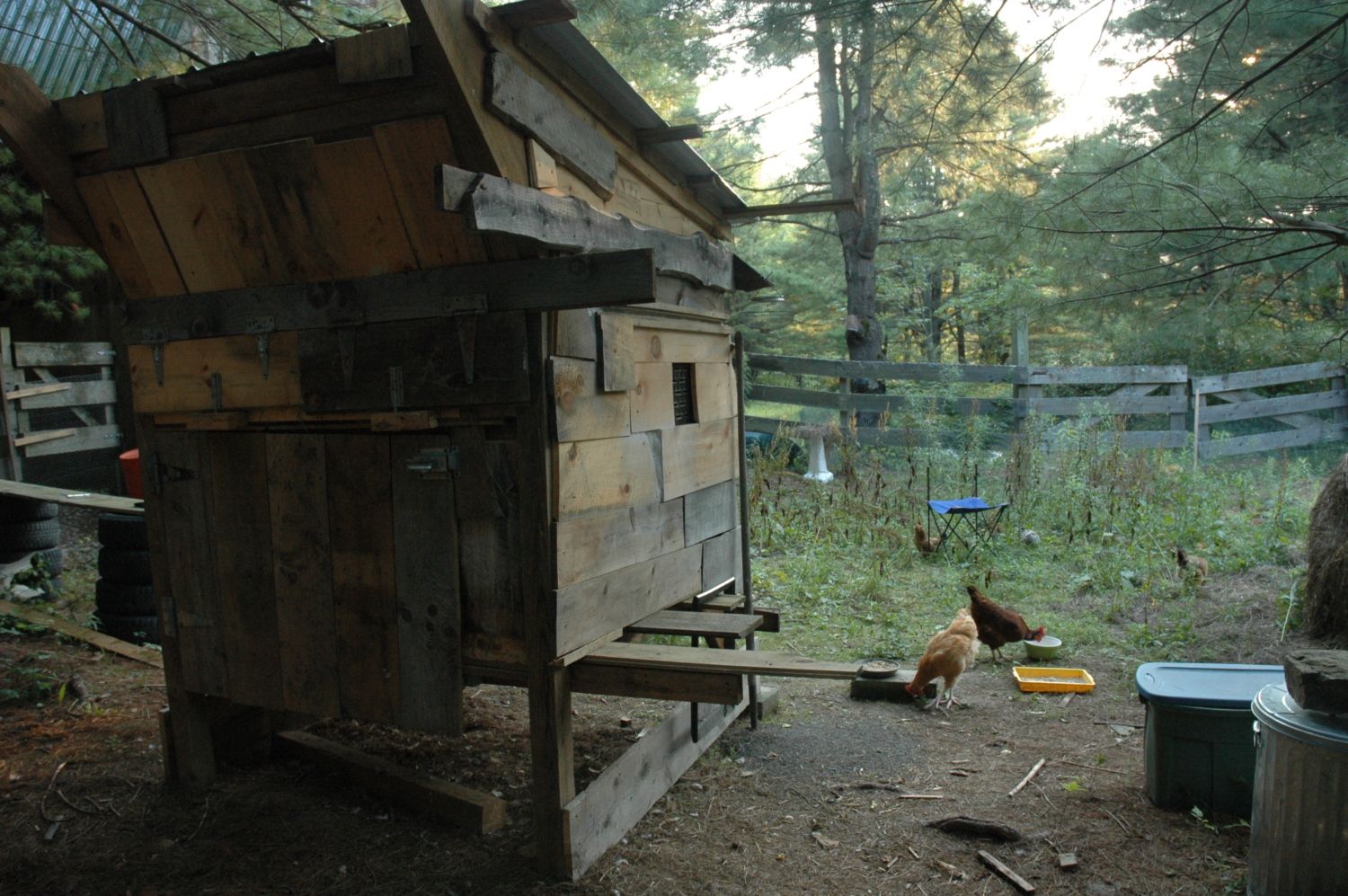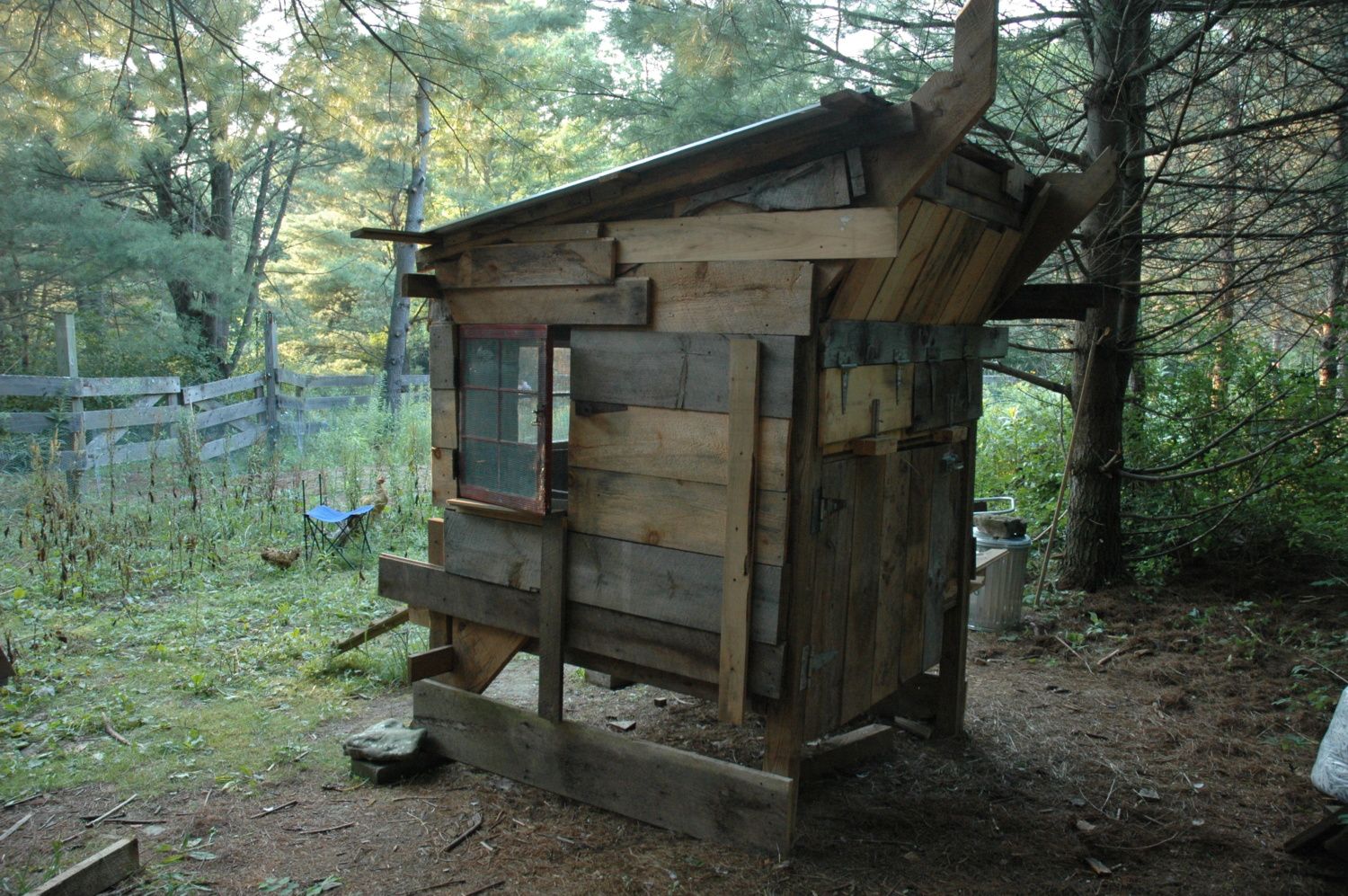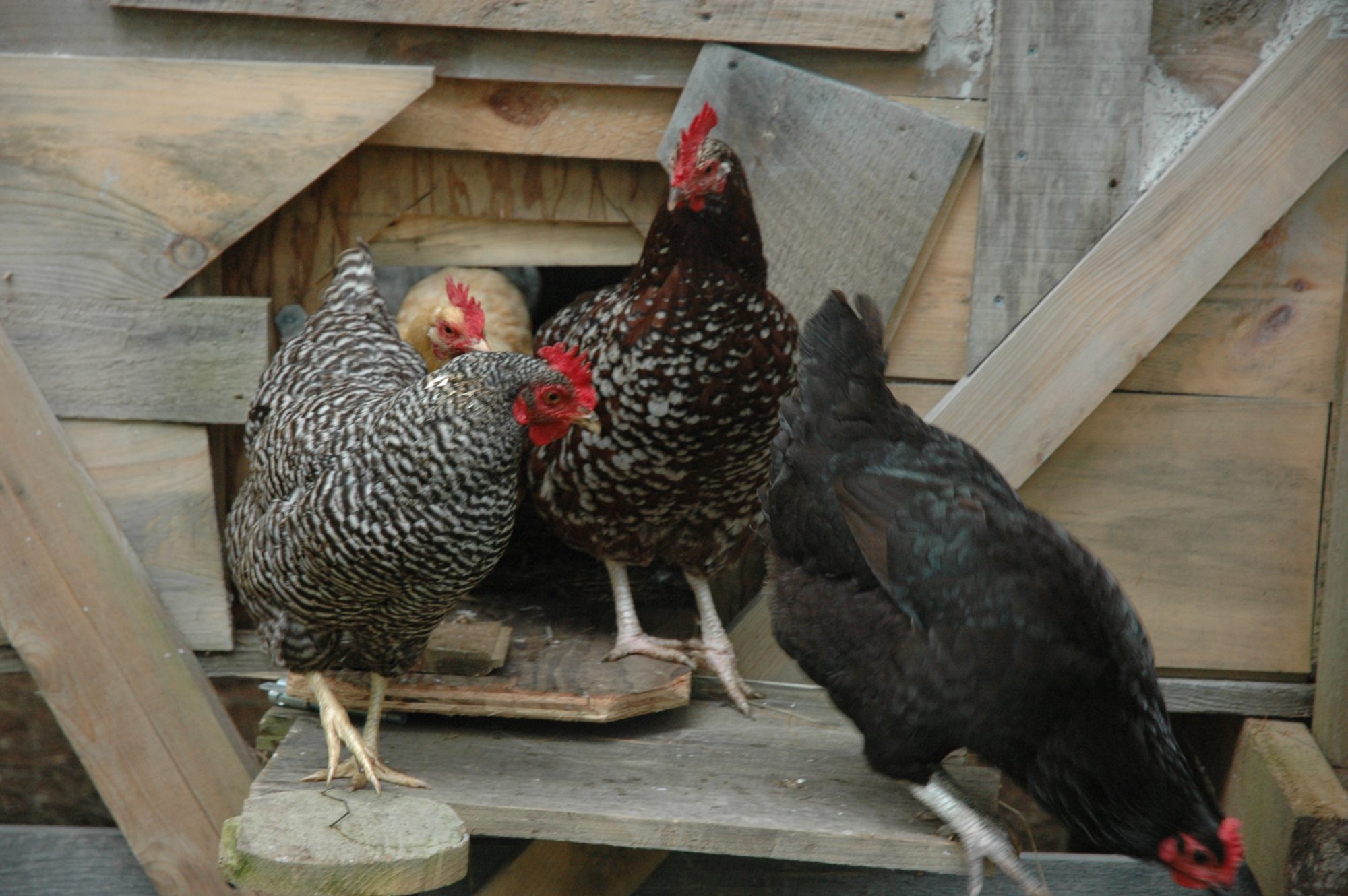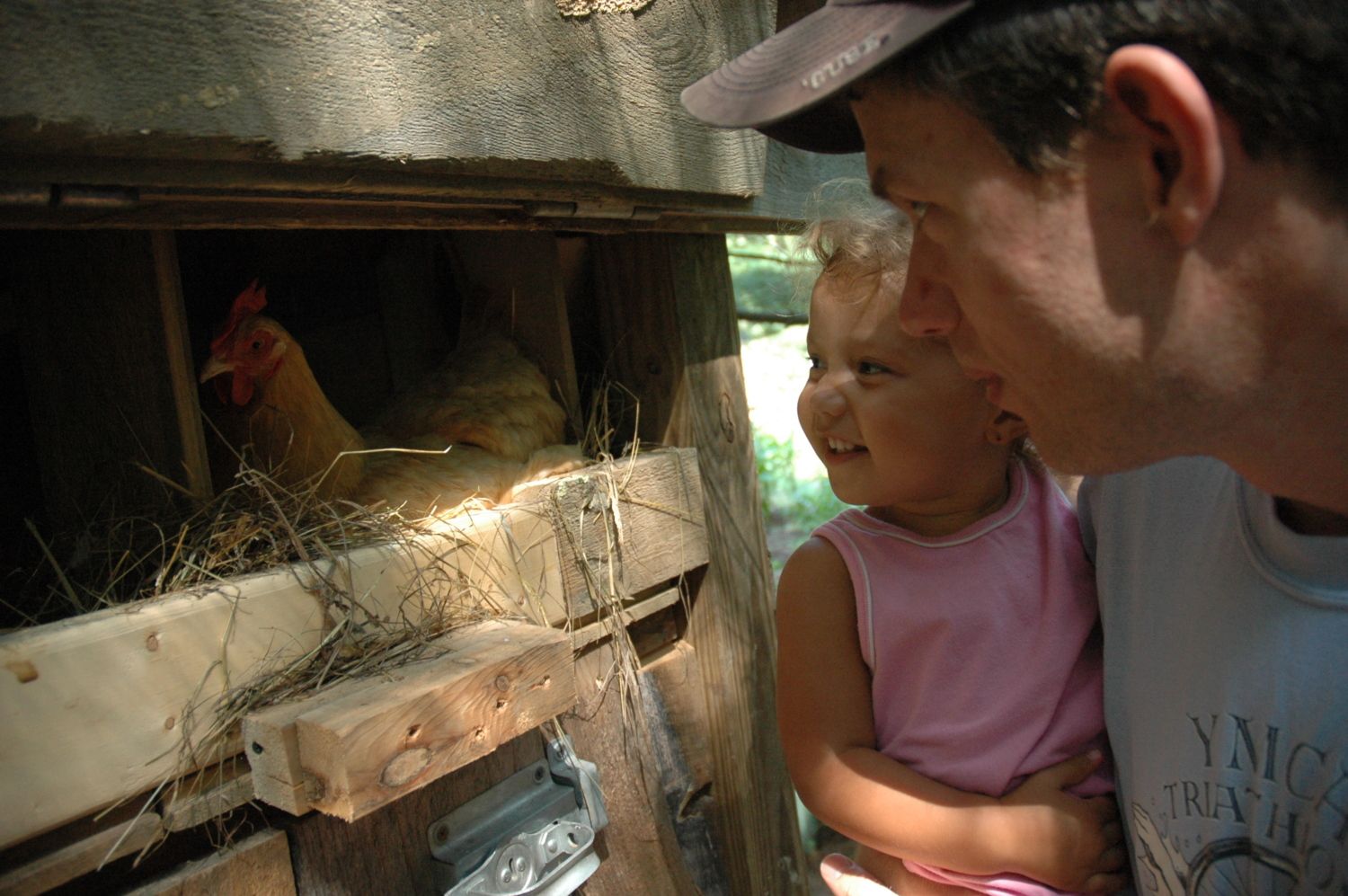 And, well, here is another version of the coop-building story: