Chickielady's Page
First of all, thanks for visiting !
We are in our 50s, and have a brand new homestead, so far on the house we have gotten the 24" crawl space foundation, sub-floor and floor deck done with underlayment.
It was tarped all the first winter & we are in our tiny cabin for another winter.
Now we have built on, have walls up, trusses done & up & are ready to finish the roof!
I cannot hardly waite for the roof to be done !
Then we can get to work inside !
Roof is now done !!!!
We are on the coast of Willapa Bay in southwestern Washington state...close to the beaches and have all the wonderful wildlife and coastal foggy climate of the Washngton Coast.
In addition to Exhibition Black Javas, I have a Crele Chantecler project that so far is going great ! Working on getting rid of the pea comb now~~~~~~~
We also have Maria Hall and Soaring Chick's BBS Jersey Giants, and Blue Copper Marans and Awesome Silver Cuckoo marans.
We have hatching eggs for sale from the birds you see listed under my name, in season.
Thanks for visiting, and I currently have no website, maybe next summer, so far I have not found it necessary to have one.
I am also a water color artist, and paint mostly wildlife, and I do live in the perfect place for that!
In the next spring, we will finish our new barn home, can't waite !!!!!!!!
So, Black javas, Blue Copper Marans, Cuckoo Marans, BBS Jersey Giants and the Crele  Chantecler are our main deal here now~~ Thanks for looking !
Black Java: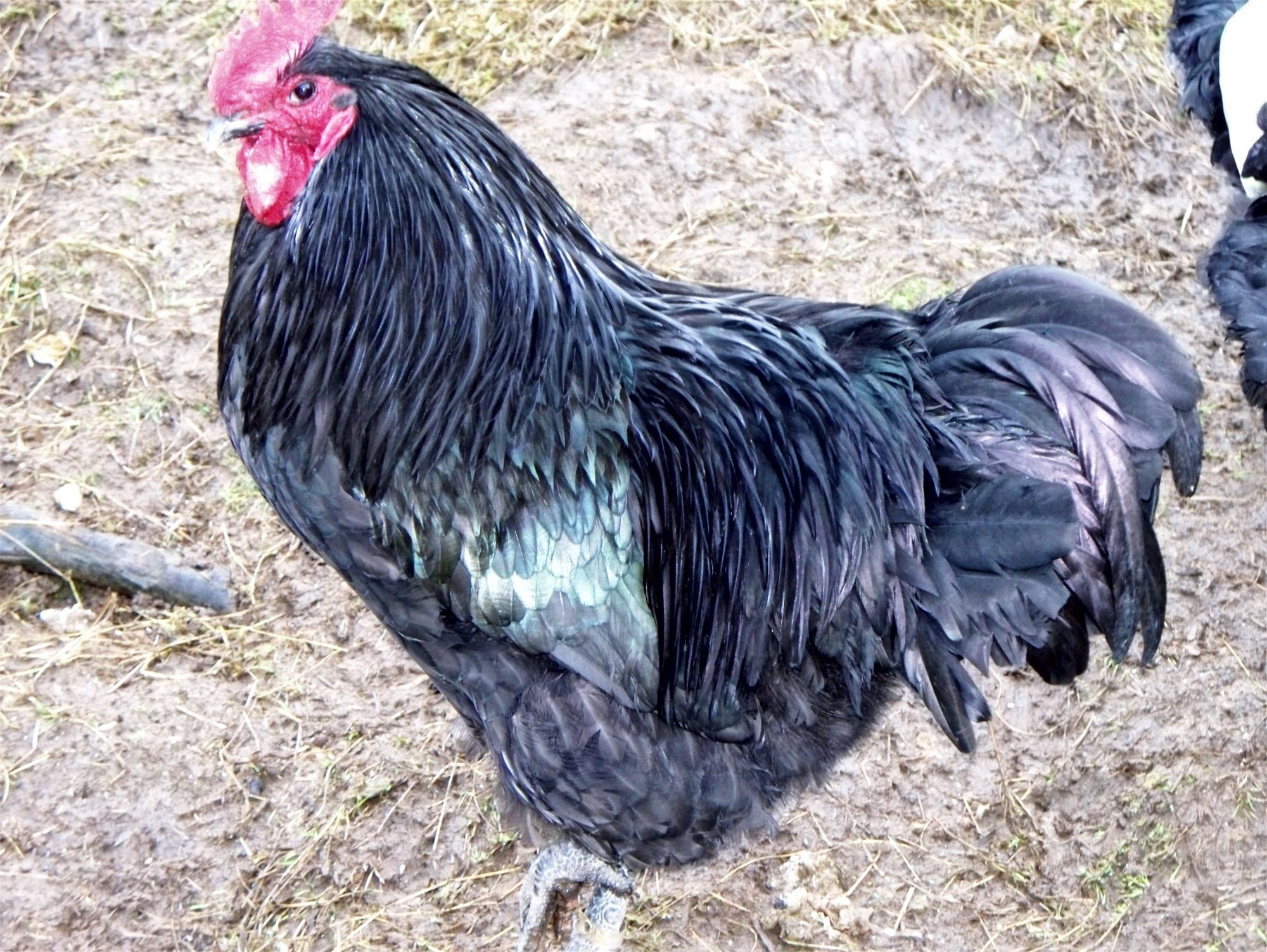 BBS Jersey Giants:
French Silver Cuckoo Marans:
A few of my paintings: