Cowboy Joe's Chicken Coop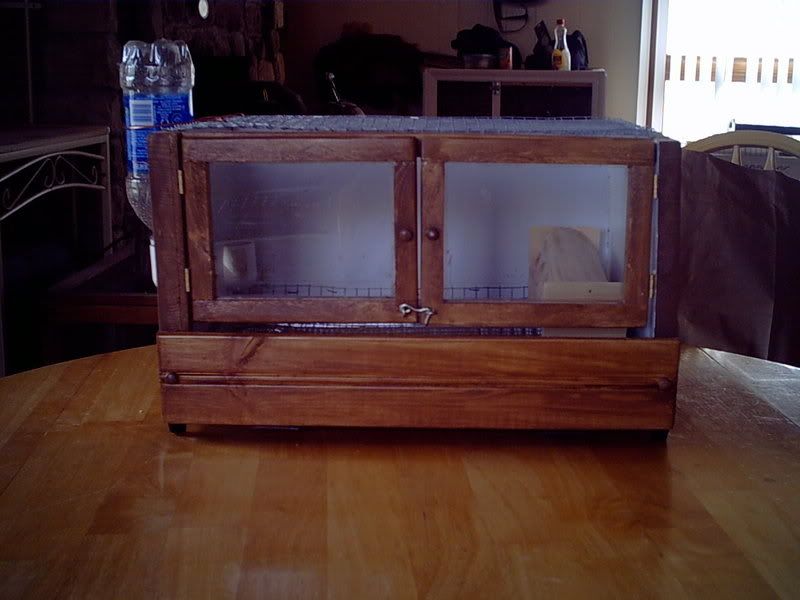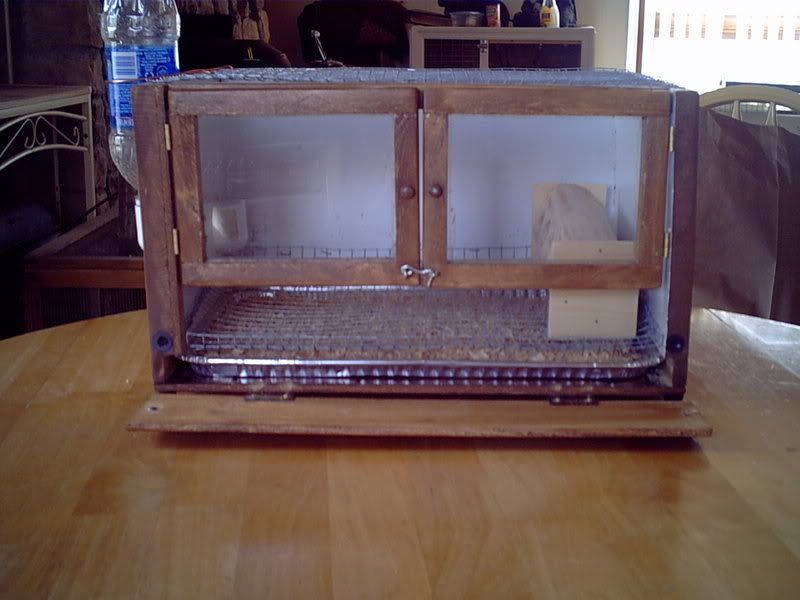 Just made up this breeder pen for 4-5 quail.  The pen was designed around an aluminum cookie sheet and measures ~12x16.  A small door hides the waste pan which is easily removed for cleaning.  Total cost was less than $15 including the hardware.  The pen was purposely designed for construction with simple hand tools (box saw, hammer, & drill) as many folks don't have access to a table saw.  The floor of the pen is 1/2" weldwire which is slightly tipped to allow the eggs to roll forward until stopping at the lip.  The lip, aka egg tray, is under the front doors which protects the eggs from getting knocked about by the birds.  The eggs can be removed by dropping the door to the waste pan. 
We got a bit carried away and decided to make the feeder out of an old tree branch.  I bored a 2" hole through the center then added 1 1/4" holes for the birds to access the feed.  You may not be able to tell, but the holes are angled up which prevents the birds from wasting feed.