Forman's Folly
This little endeavor started MONTHS ago, when I finally badgered my husband enough and he agreed to let me have chickens!  I took off for the feed store in town and bought 6 little fuzz balls before he could change his mind.  The chickie darlings lived in our guest bathroom for almost 5 weeks before they moved outside to a converted rabbit hutch and spent their days in a small-ish wire pen.  (BTW, still didn't have a coop...)  The girls were out-growing that set-up fast so it was time to start building!  We modeled our coop after "The Triple C - The Crouches Chicken Coop" with a couple of design features I wanted incorporated.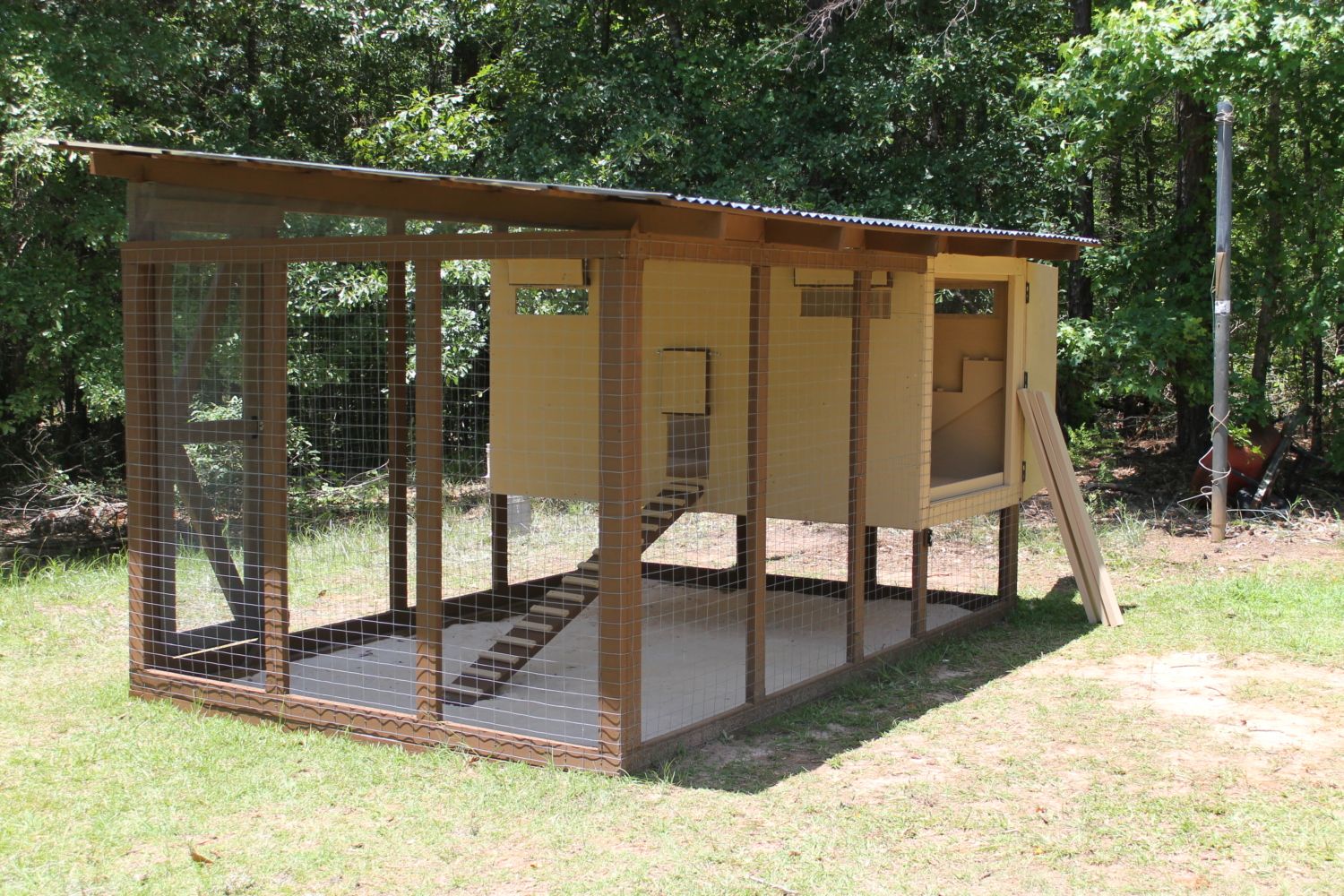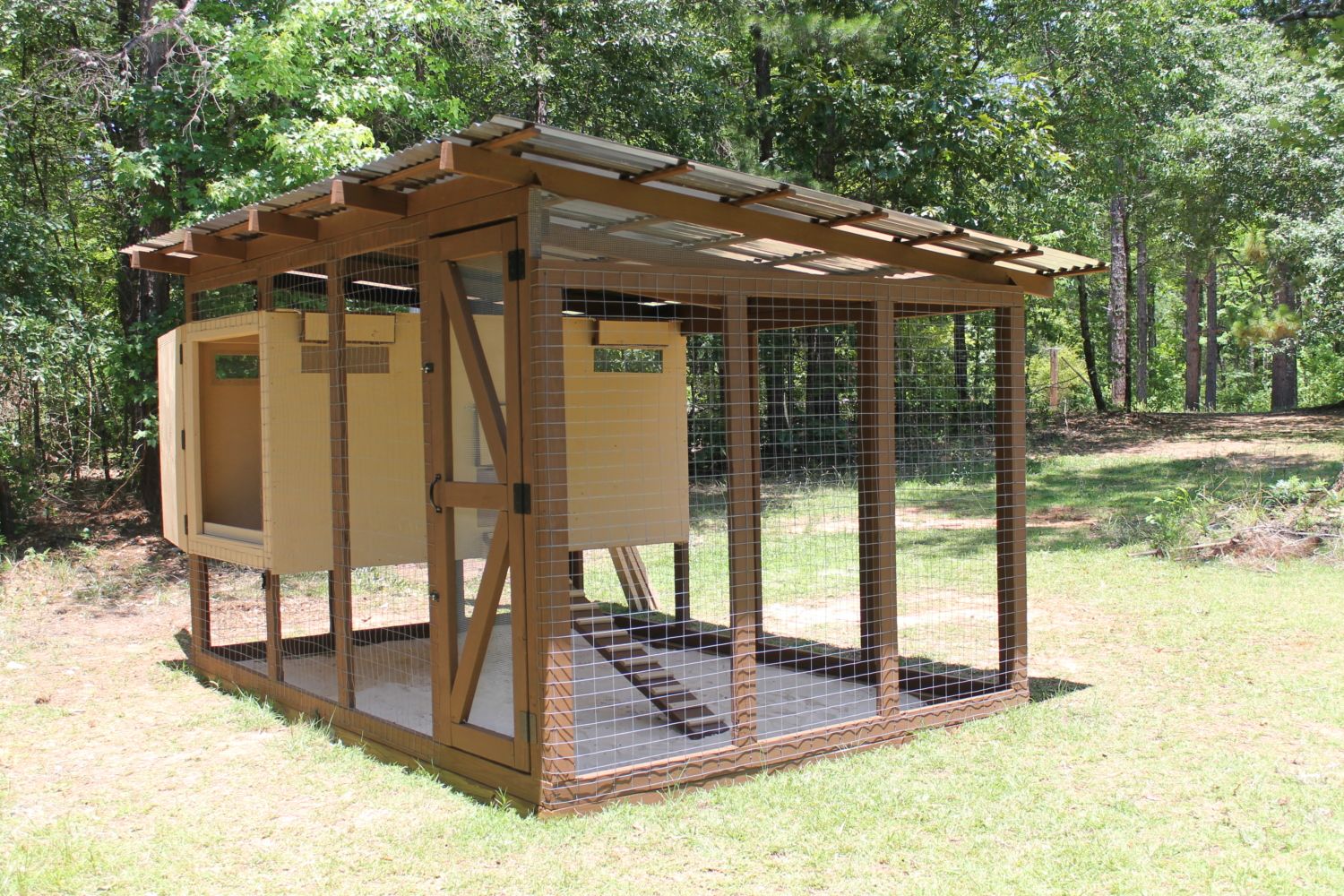 The coop is 8x12 with a roof that slants, 6 foot on the short side, 7 on the high.  The whole thing is screened in 2"x3" dog wire.  With rabbit wire over the windows.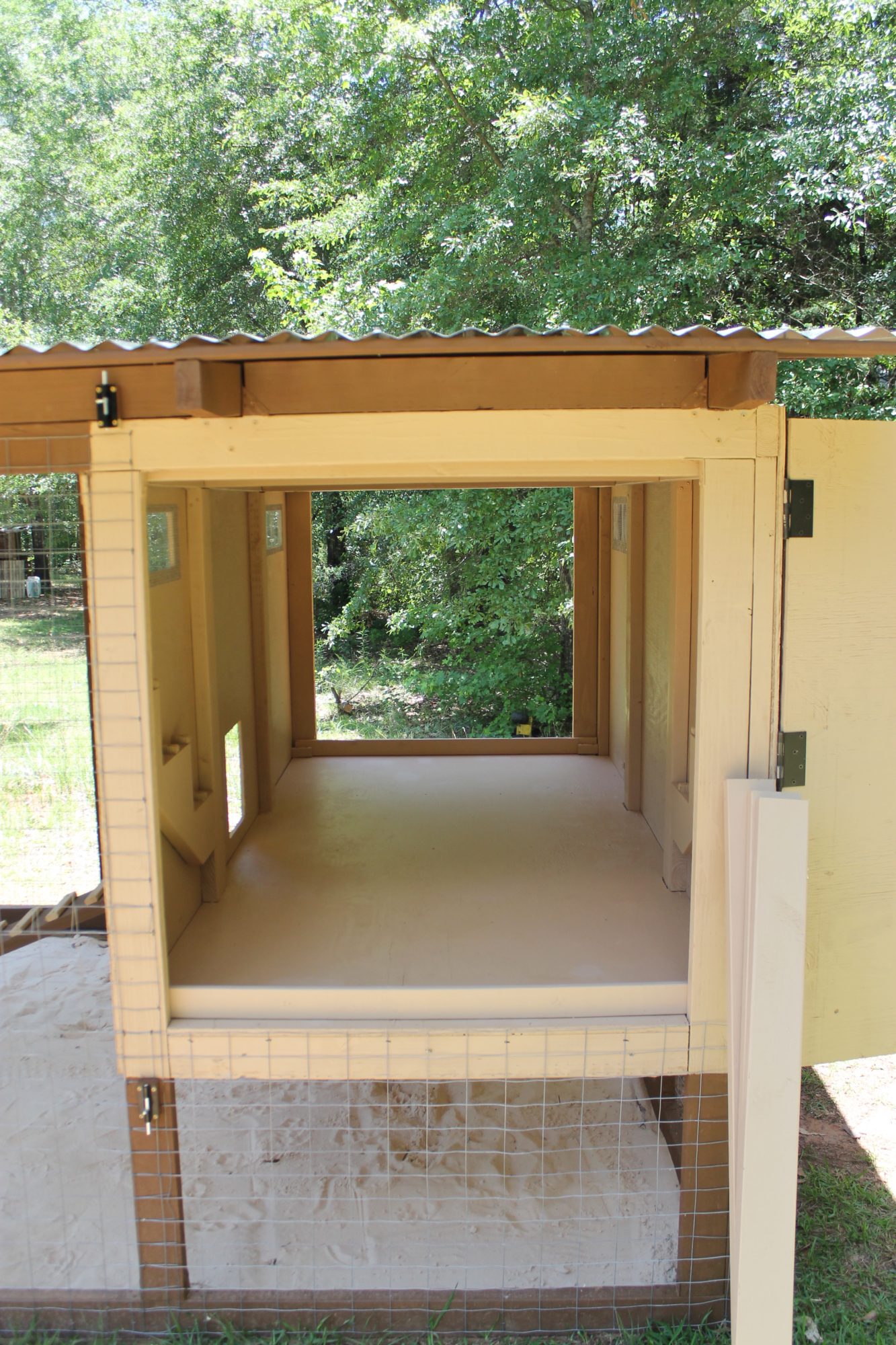 Both end doors swing all the way out for easy cleaning.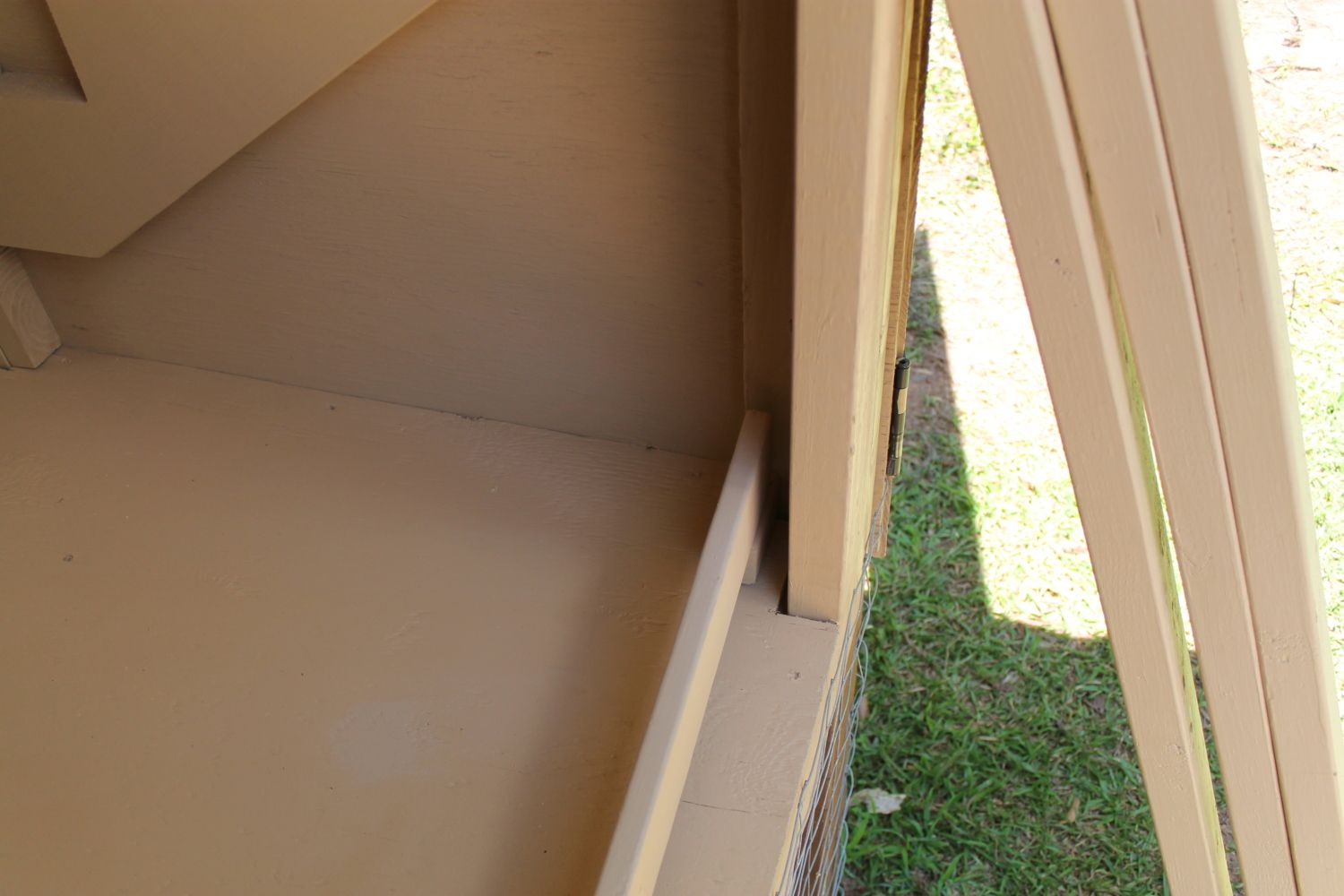 Slats are fitted at either end to hold litter in but lift out for sweeping the whole coop clean.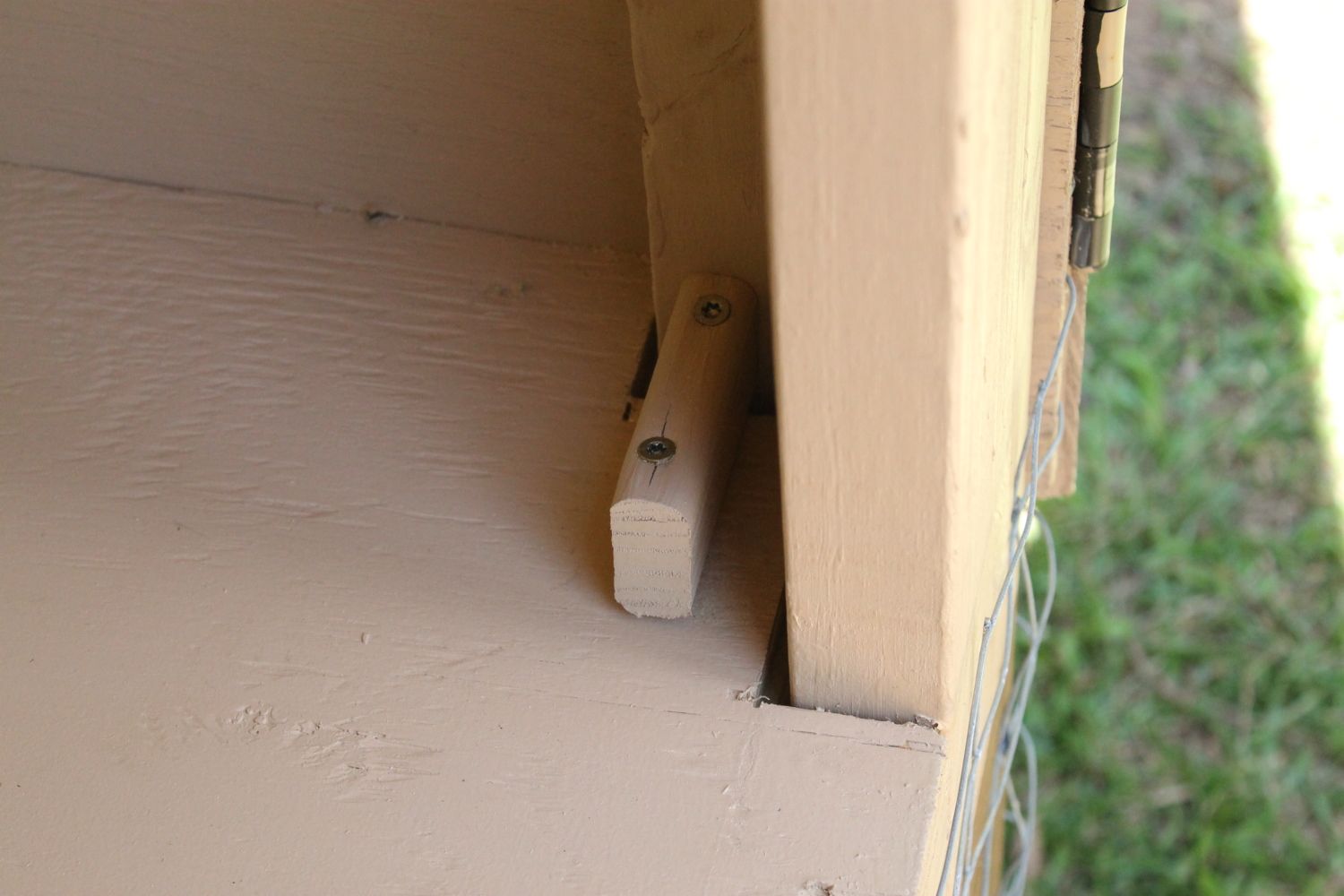 We used scraps of wood to hold the slats in.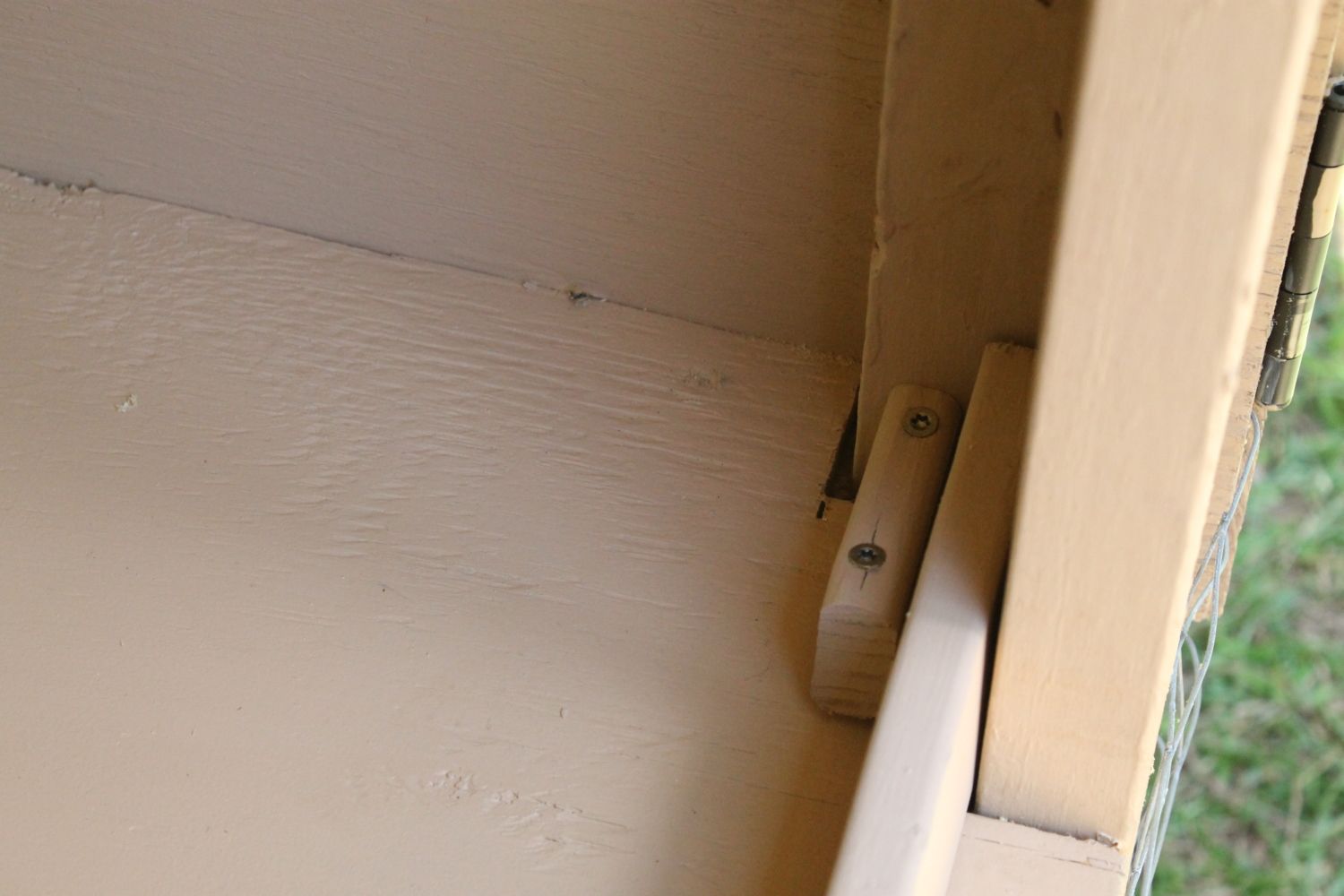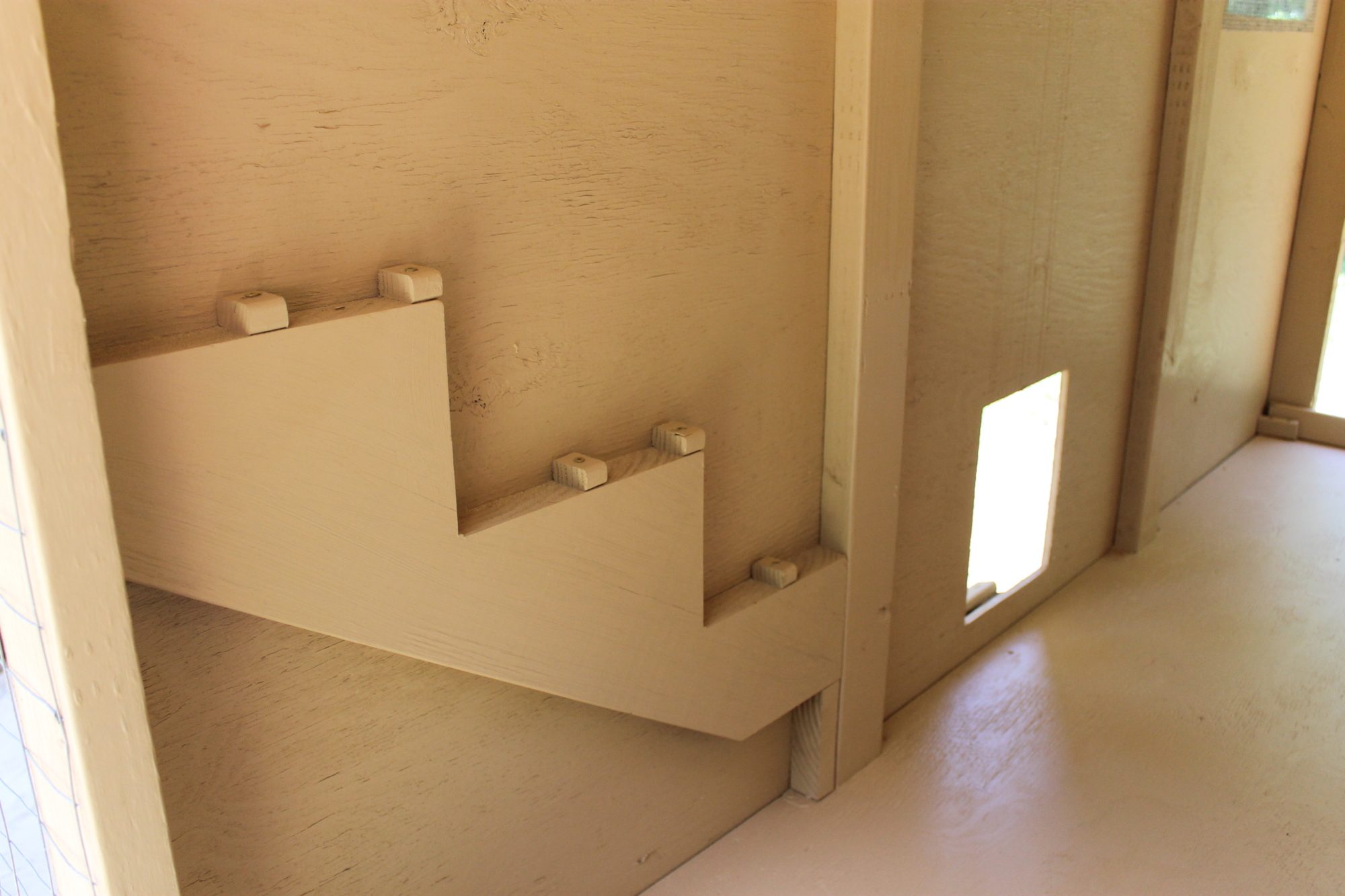 We used the pre-fab step end thingies (yes, that's a technical term--lol) for the roosts, and scraps of wood to hold the bars in place.  Again, they lift out for EASY CLEANING!  (You get where this is going, right?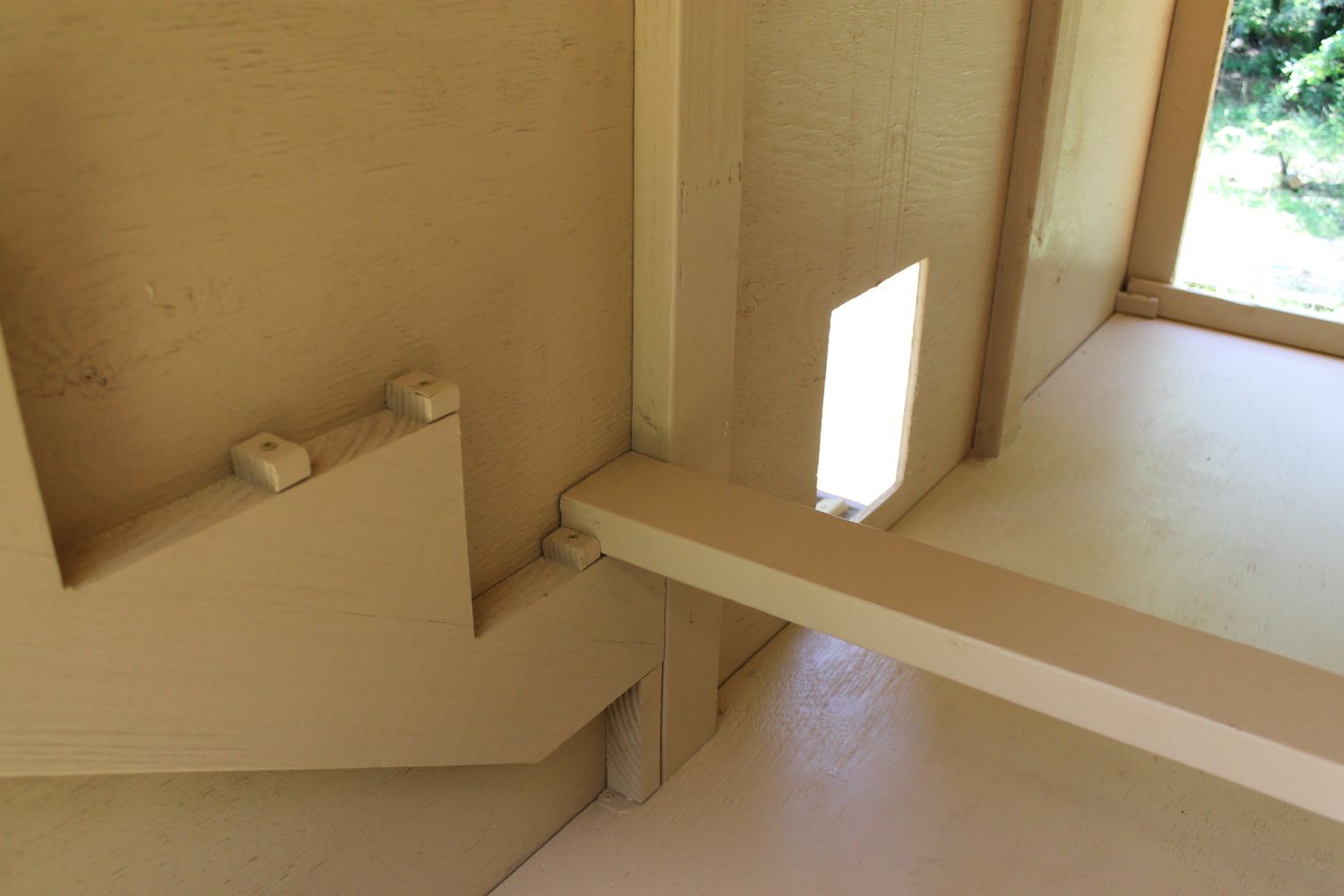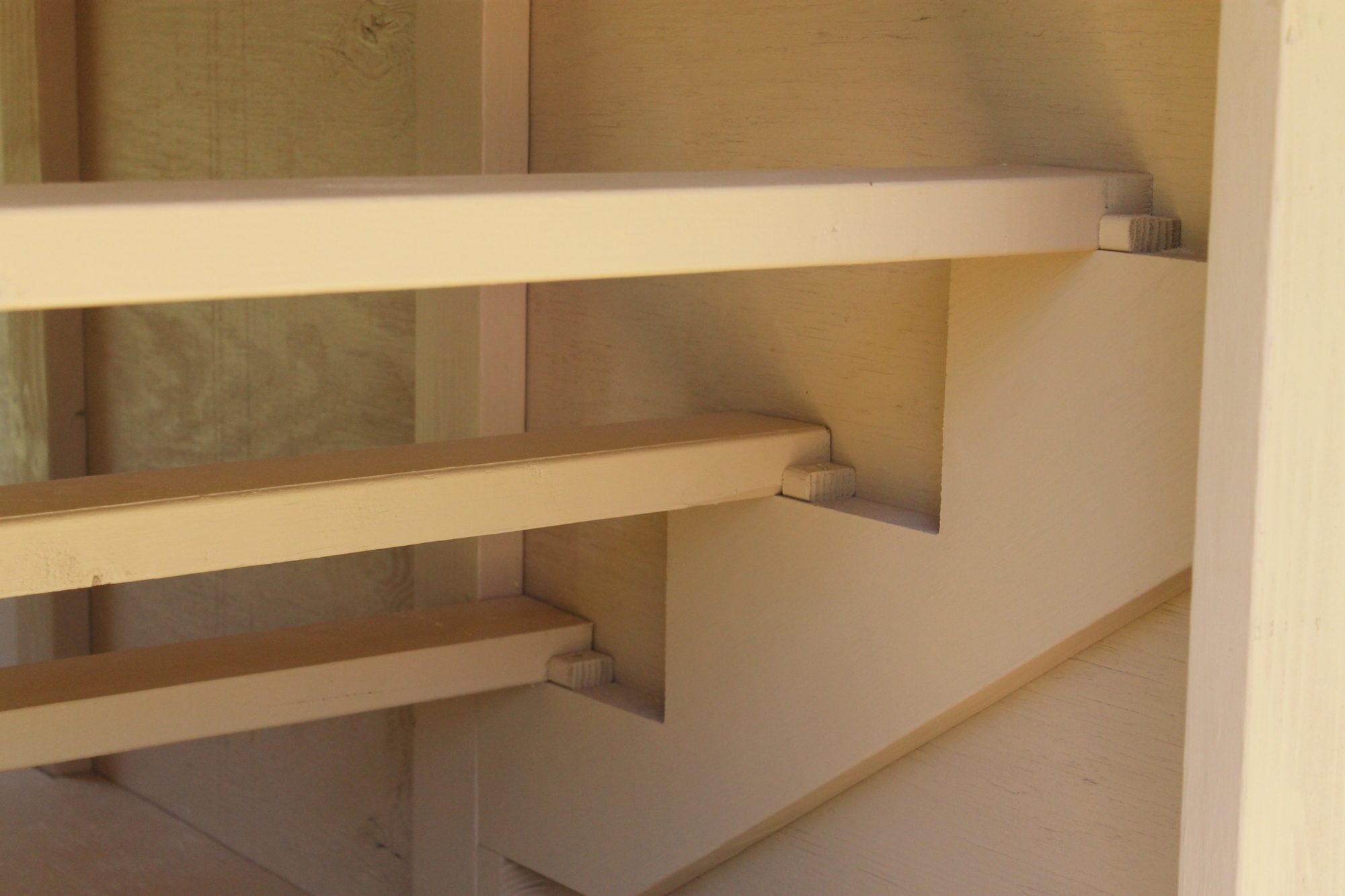 Three roosting bars aprox. 3' 8"  feet long to fit up to 12 hens....?  Right now we only have 6 (12 weeks old) and they all roost on one bar.
Both end doors swing all the way out.  Two air vents 4"x16" with locking covers on back and front for cross ventilation.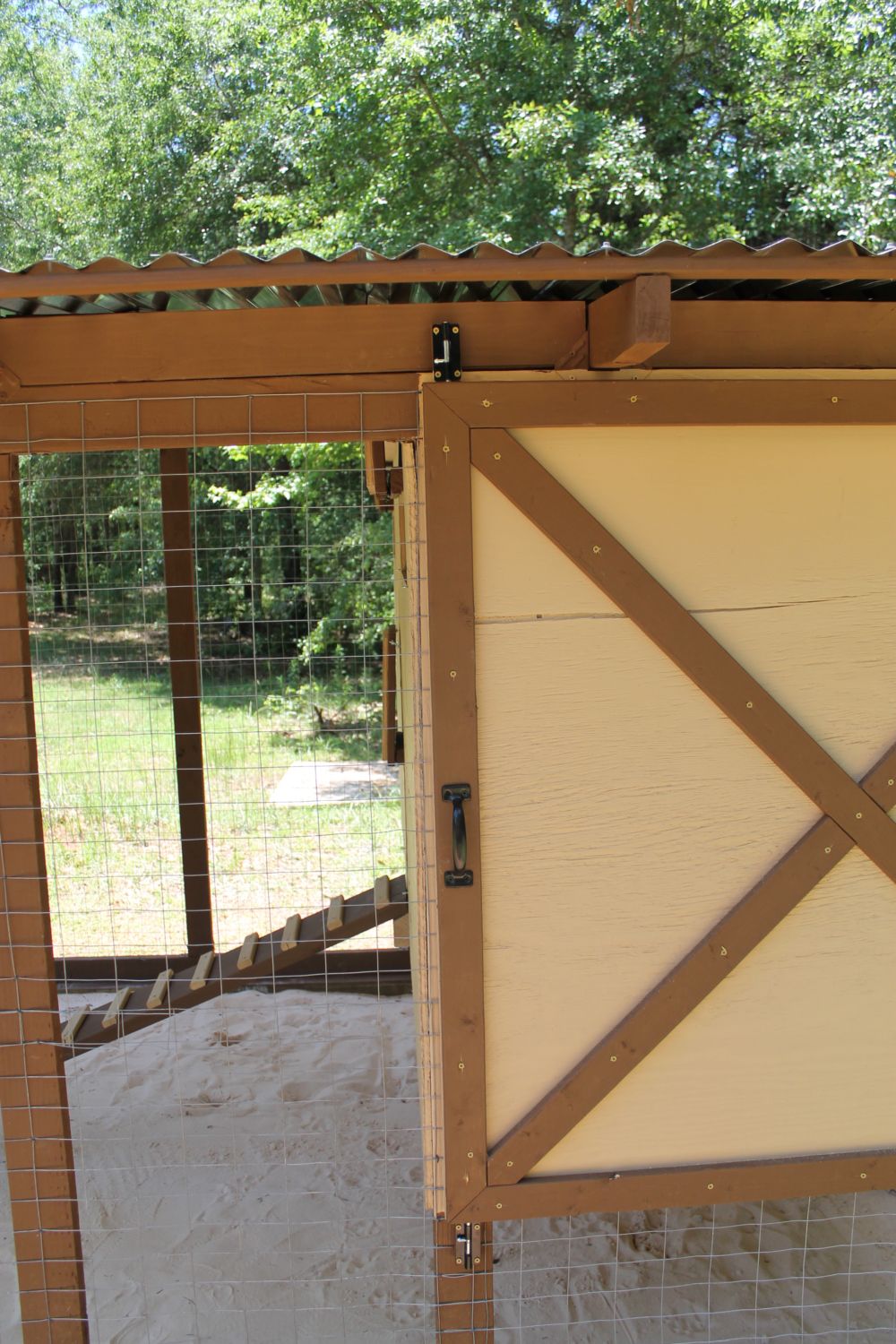 Double latches on each door for added security.  Barn-style cross pieces on the doors are pretty, but they add strength and prevent the wood from flexing as much.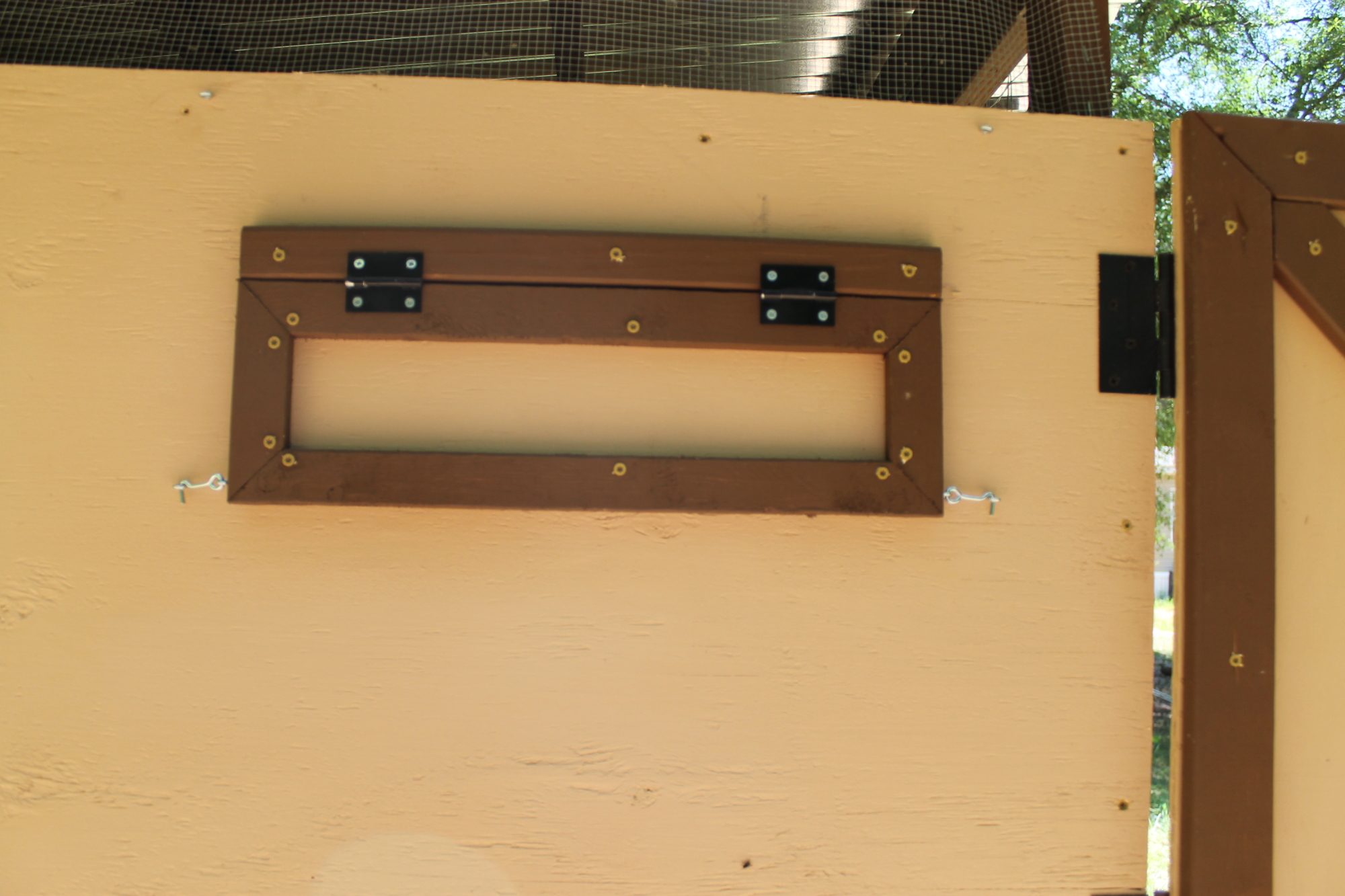 Double latches on each air vent too.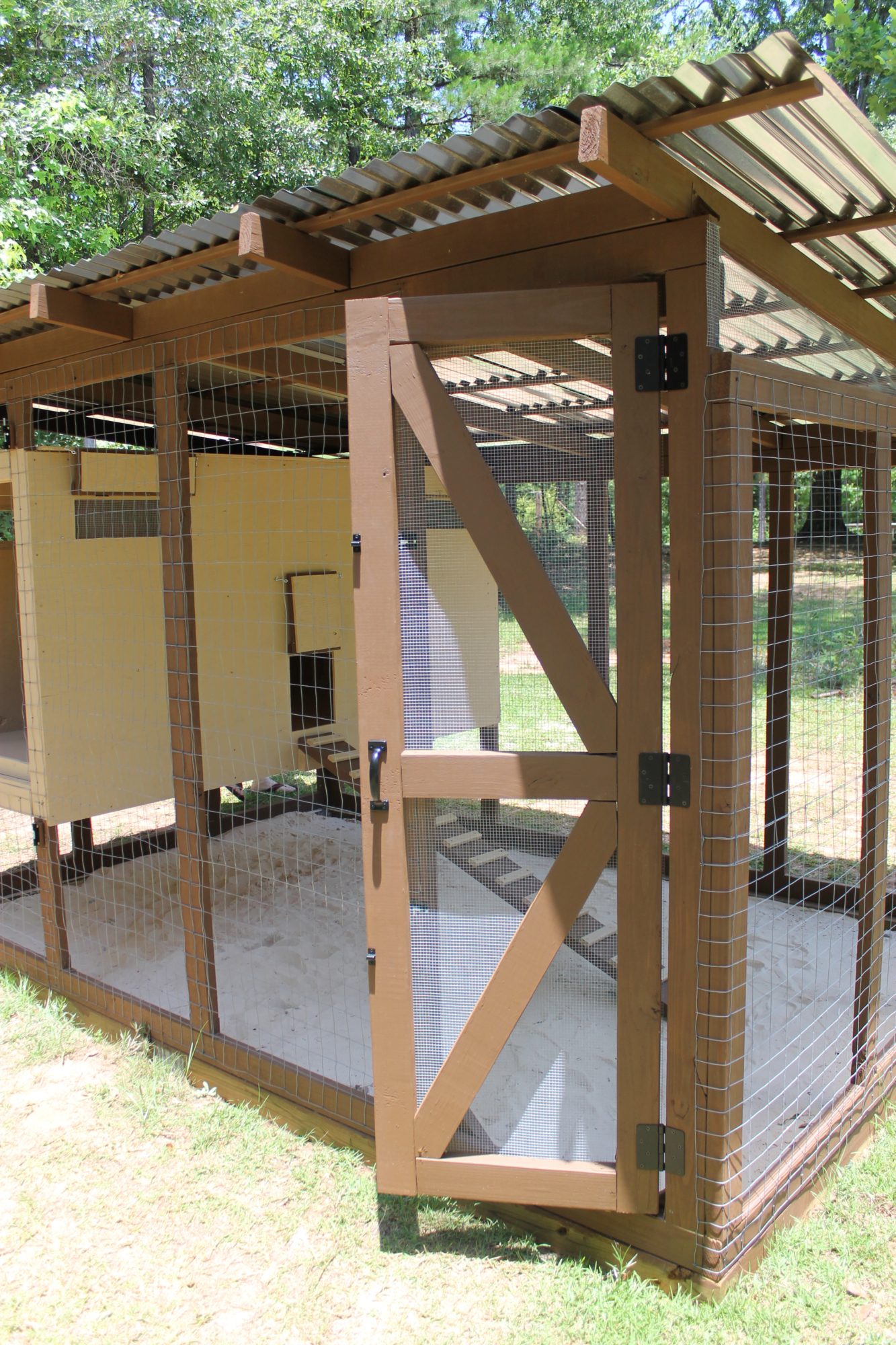 The door is double latched on the outside for security with a handle and single latch on the inside, so I can go in and latch the door behind me.  Can't have the girls running out when I don't intend them to.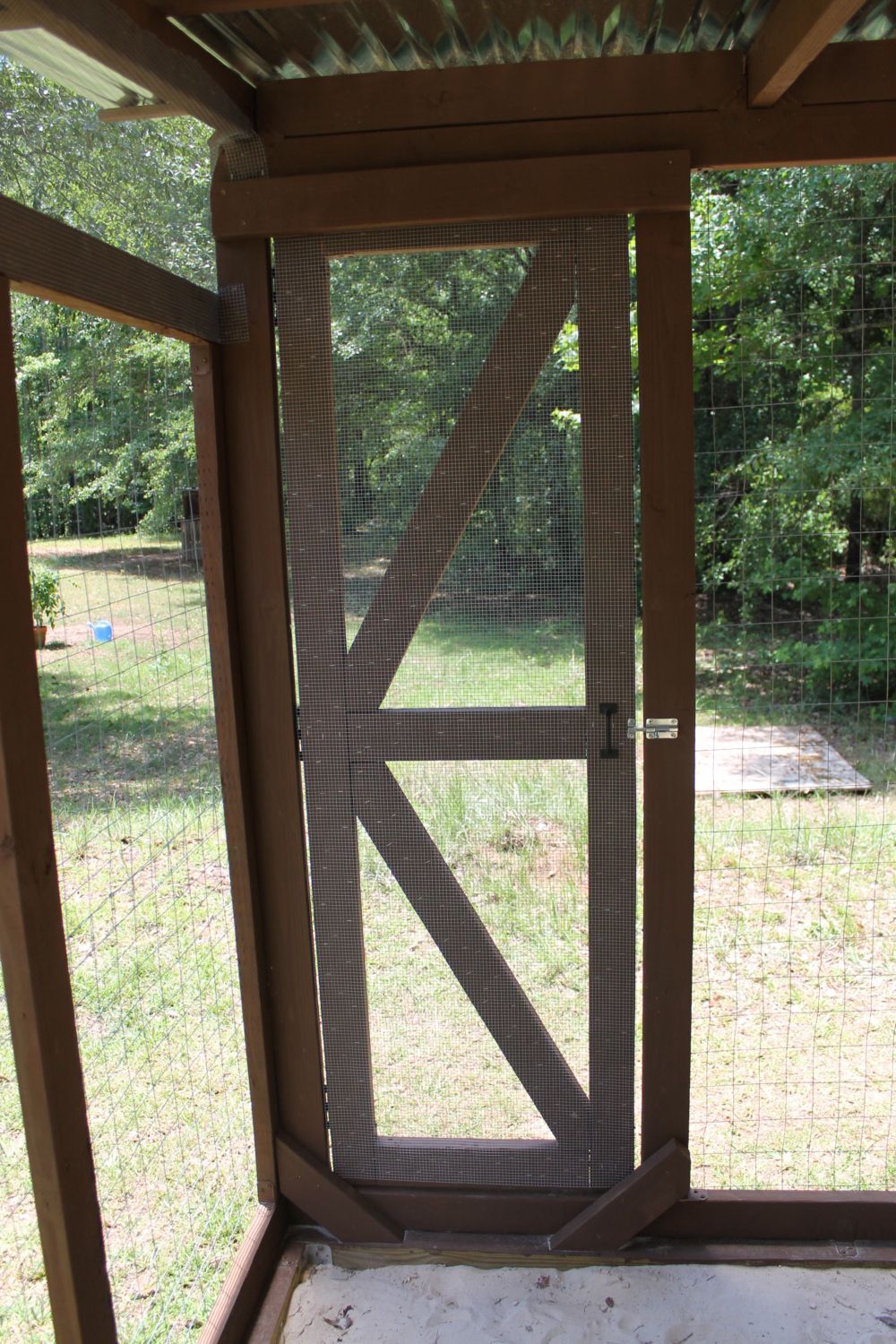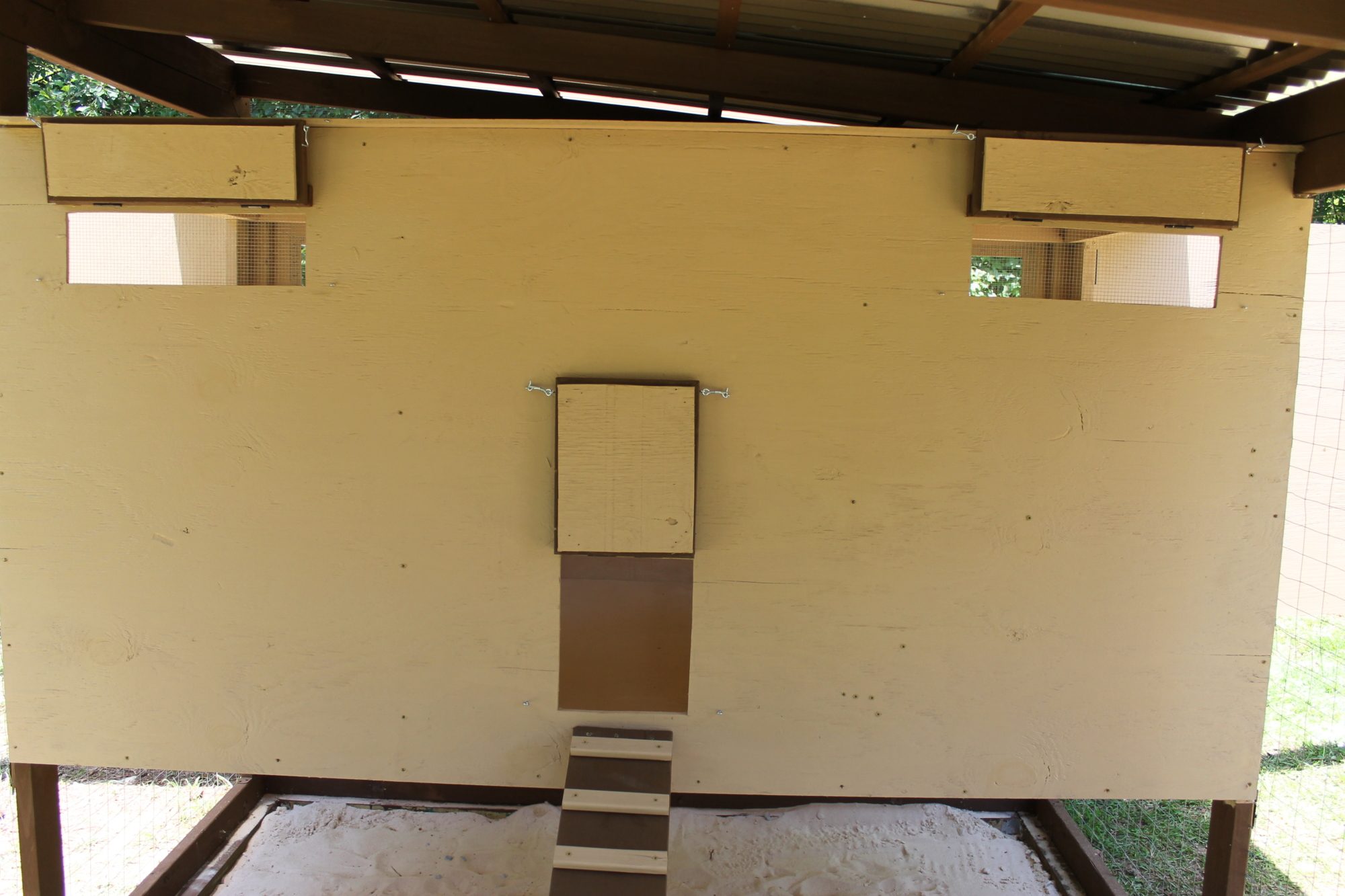 The ladder lifts out, but did not picture that (for easy of cleaning---lol).  This shows the door and front vents opened.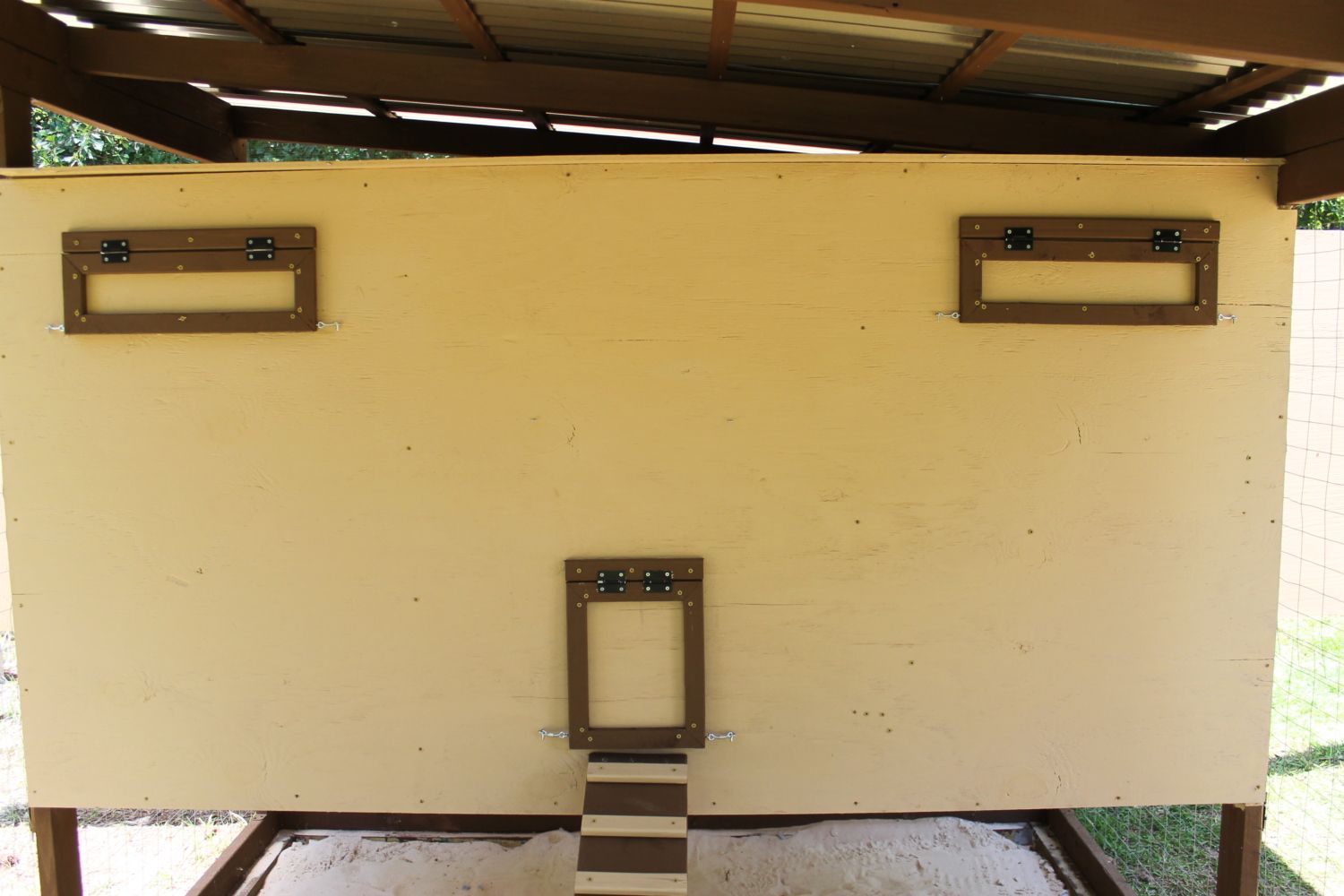 Vents and door closed and latched.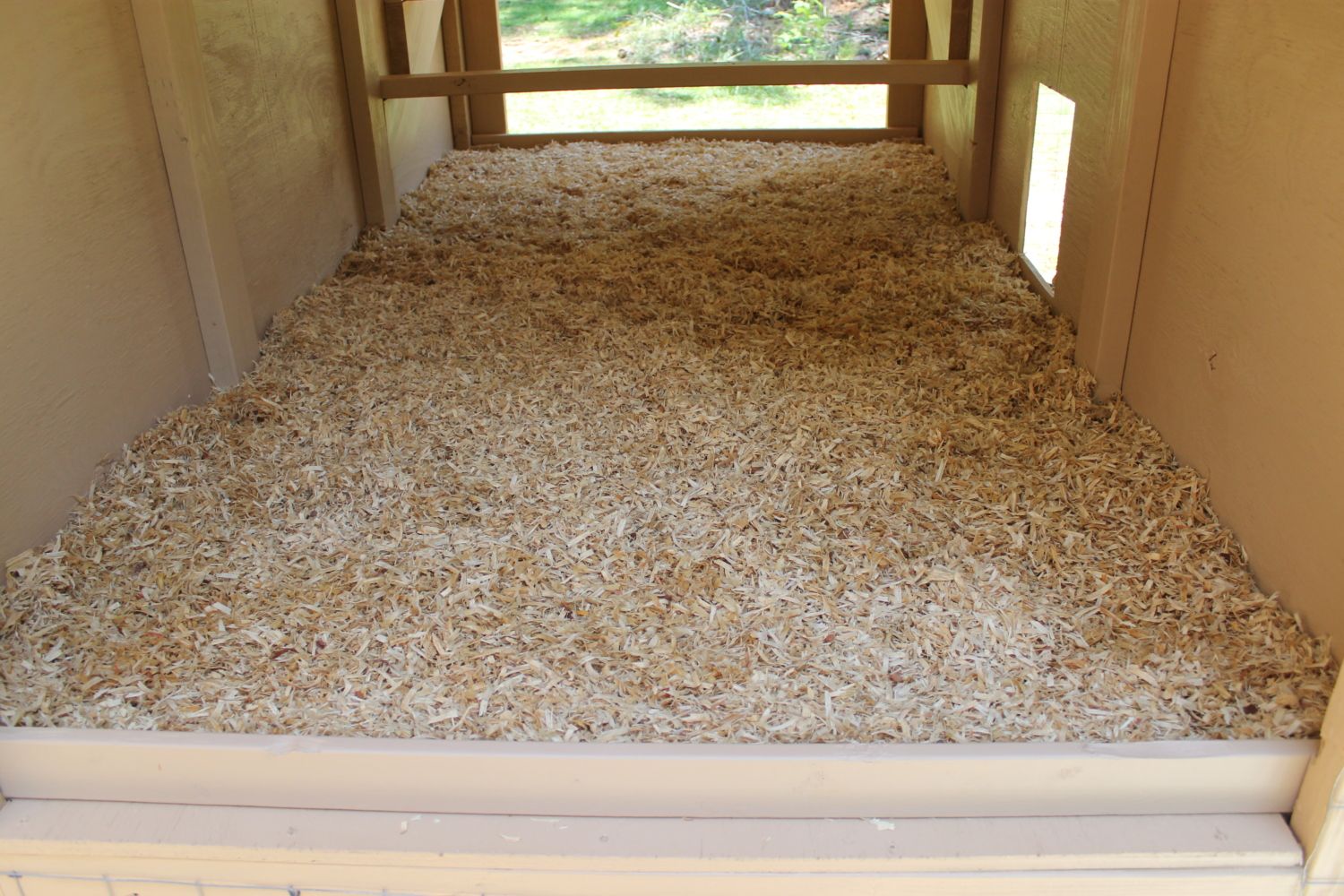 Litter is in!  Almost time for the girls!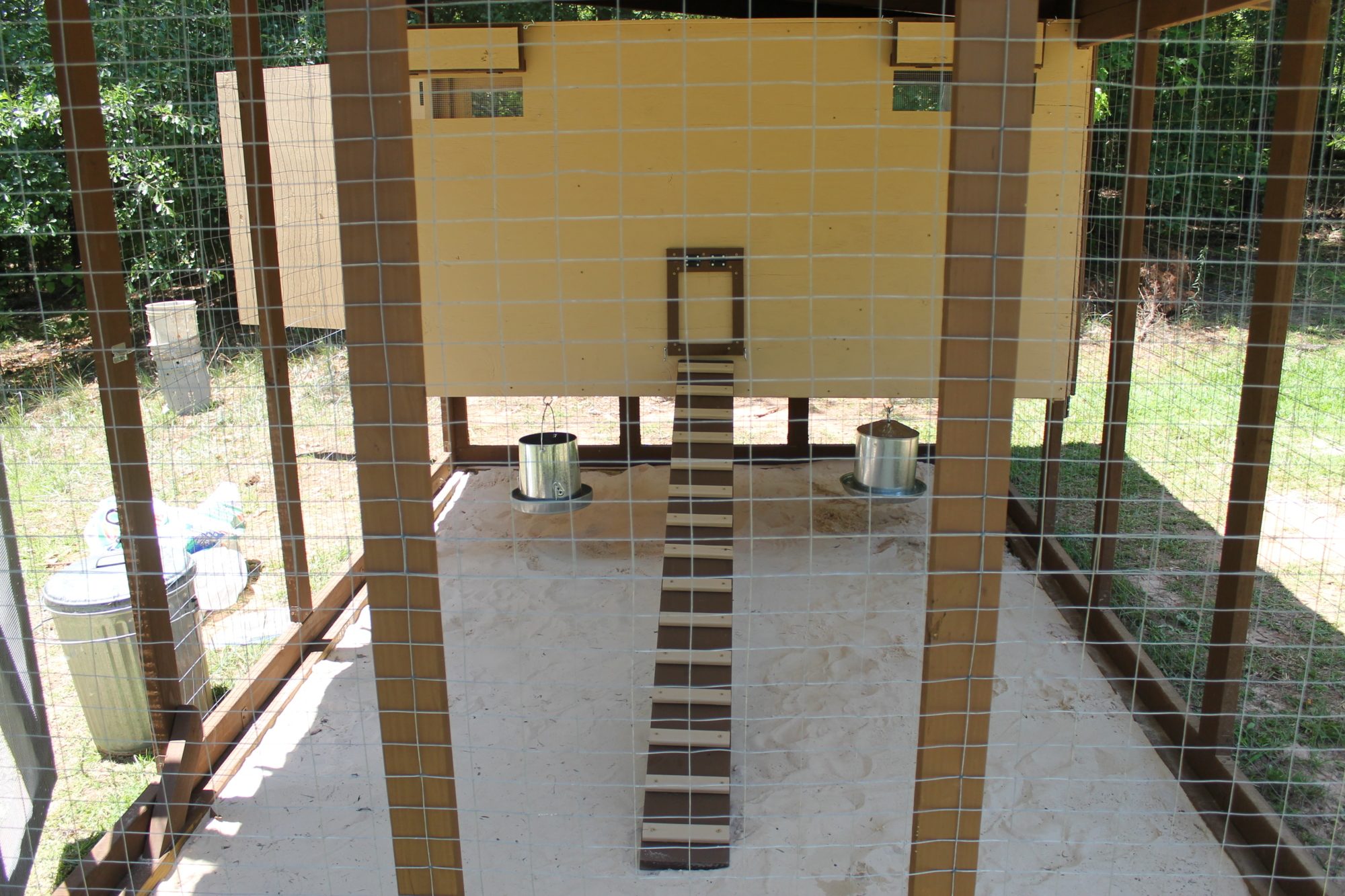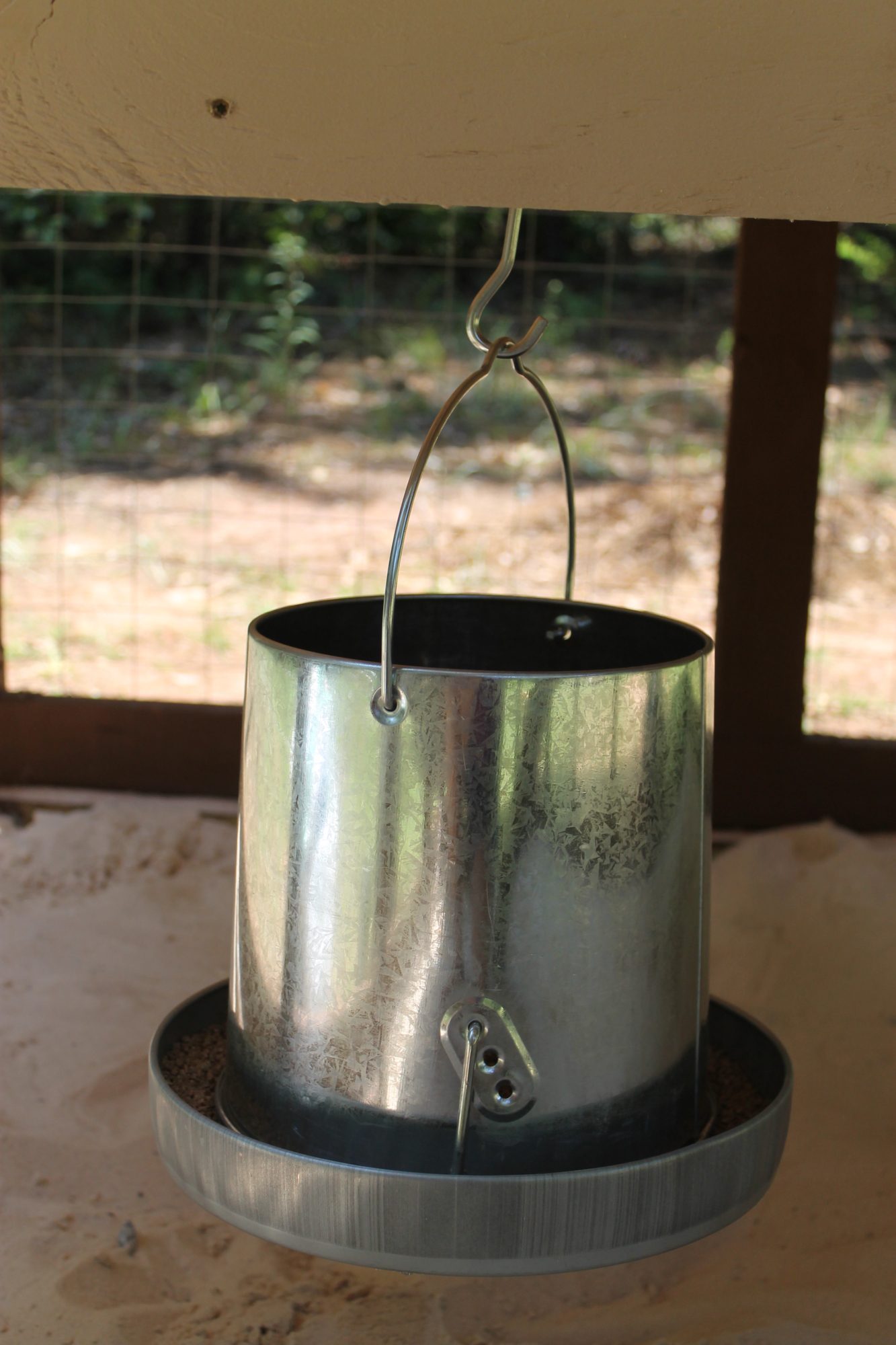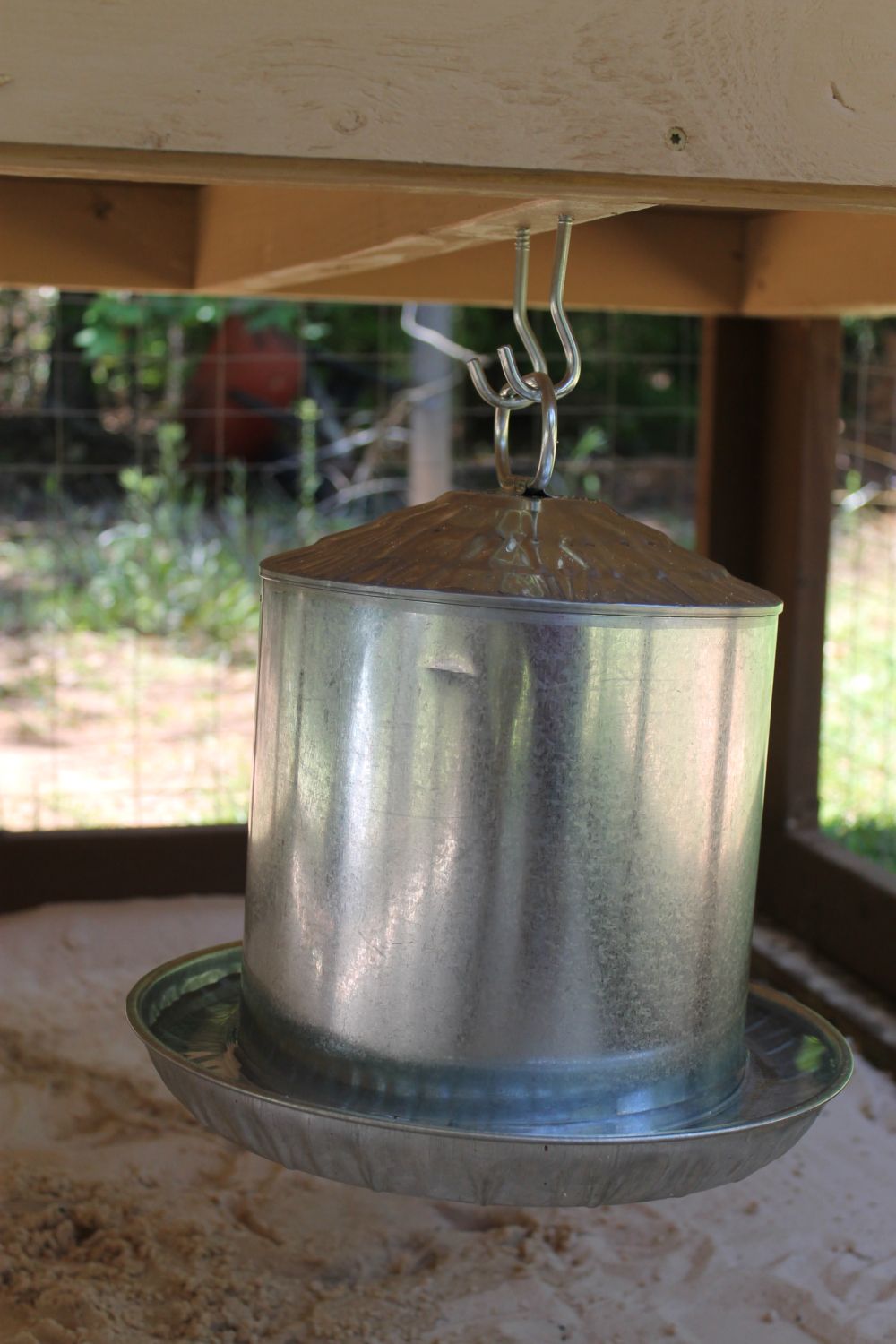 Feeder and waterer in place!  Let's bring in the girls!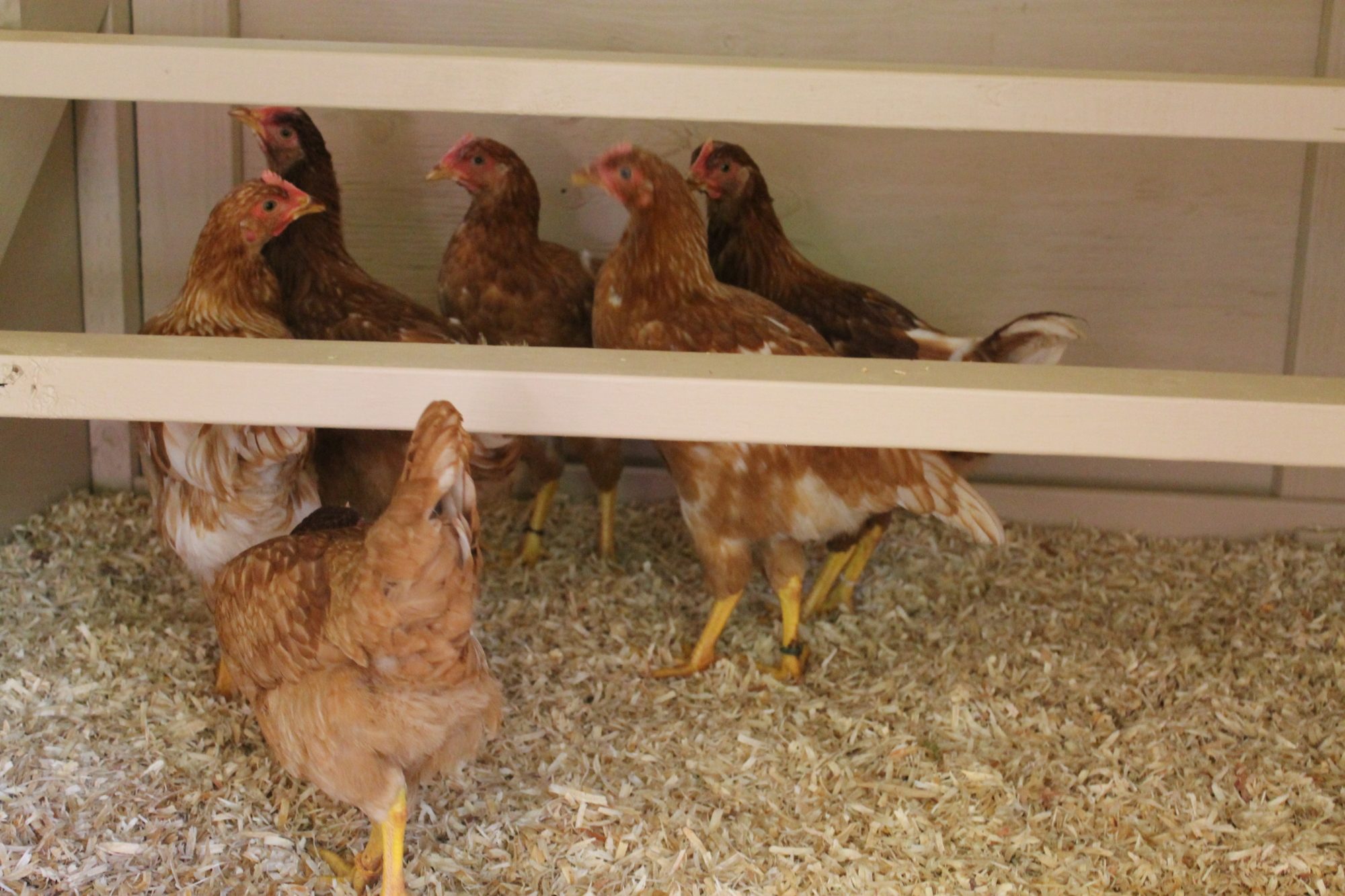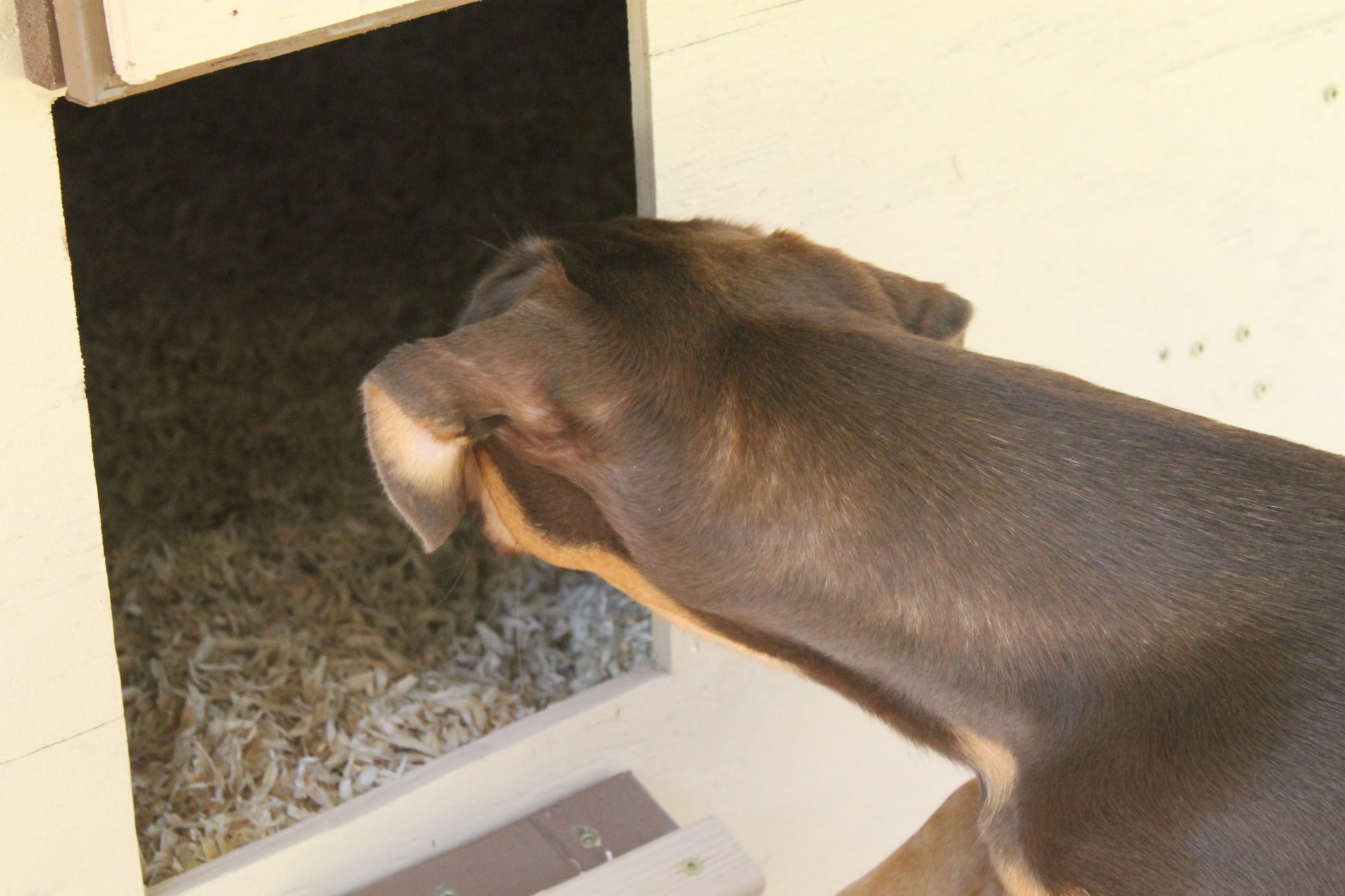 Our dog Isabella looking in on the girls.  She wants them to come out and play---She LOVES the chicks and thinks they are her babies!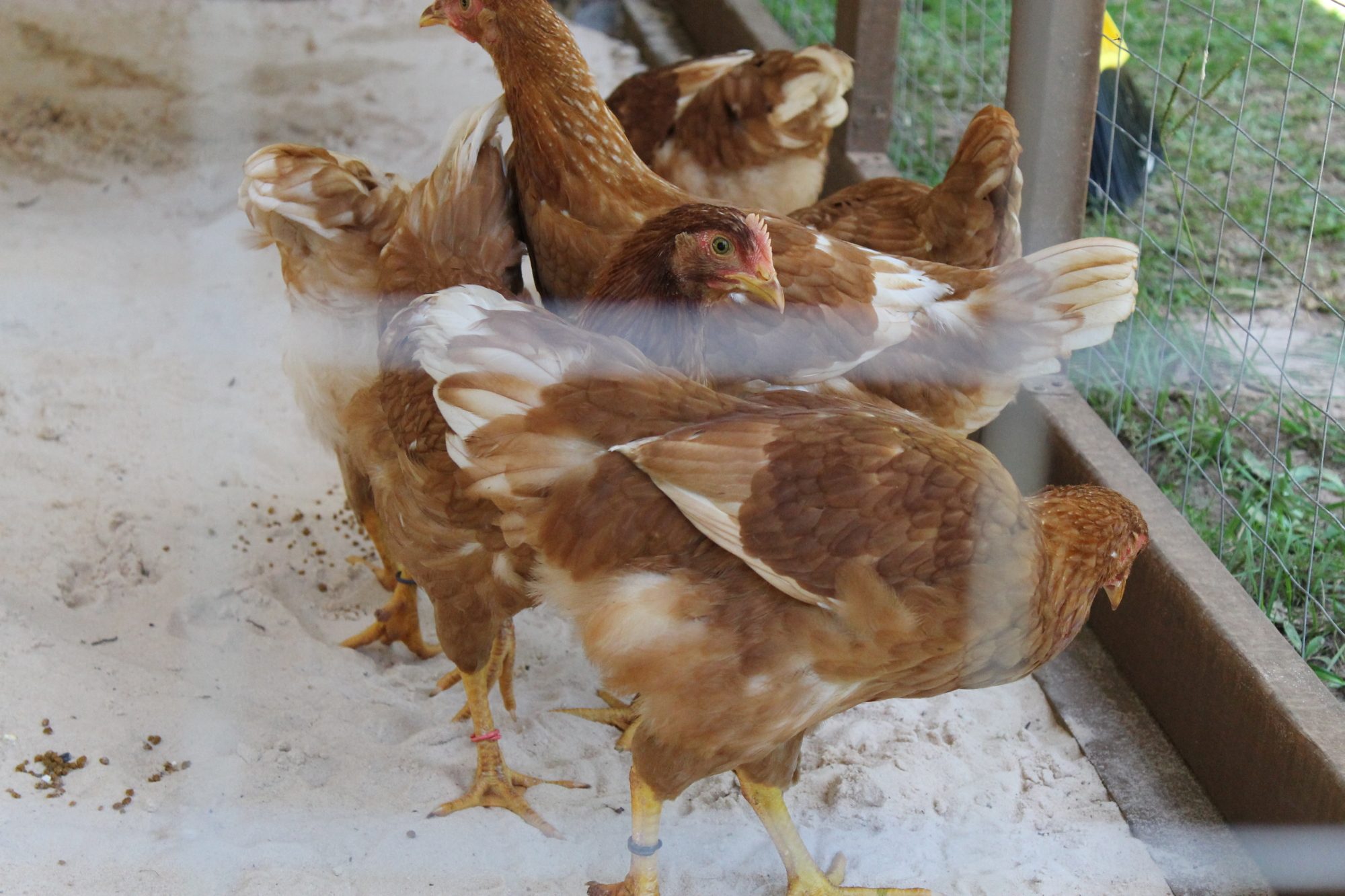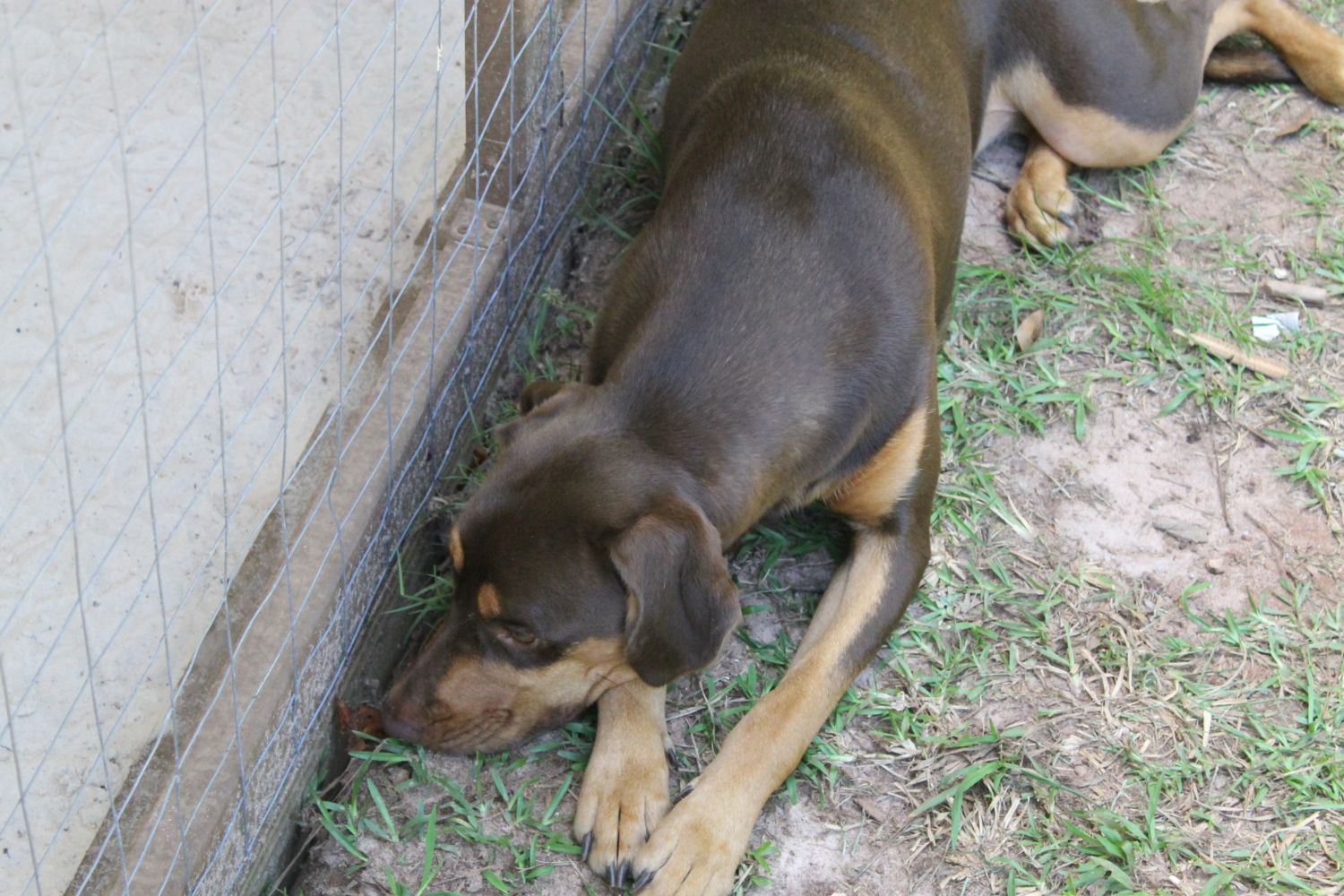 Isabella watching the girls!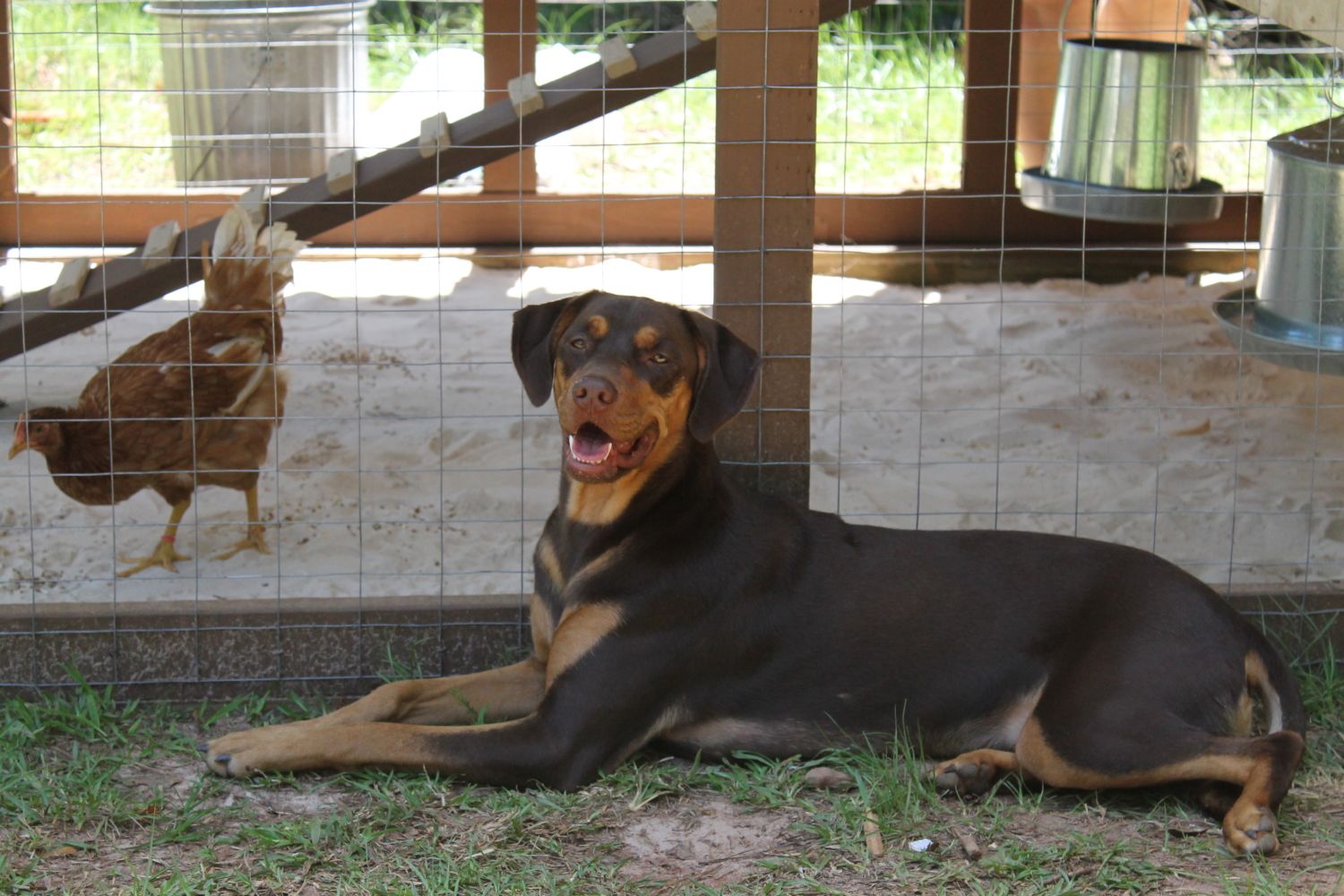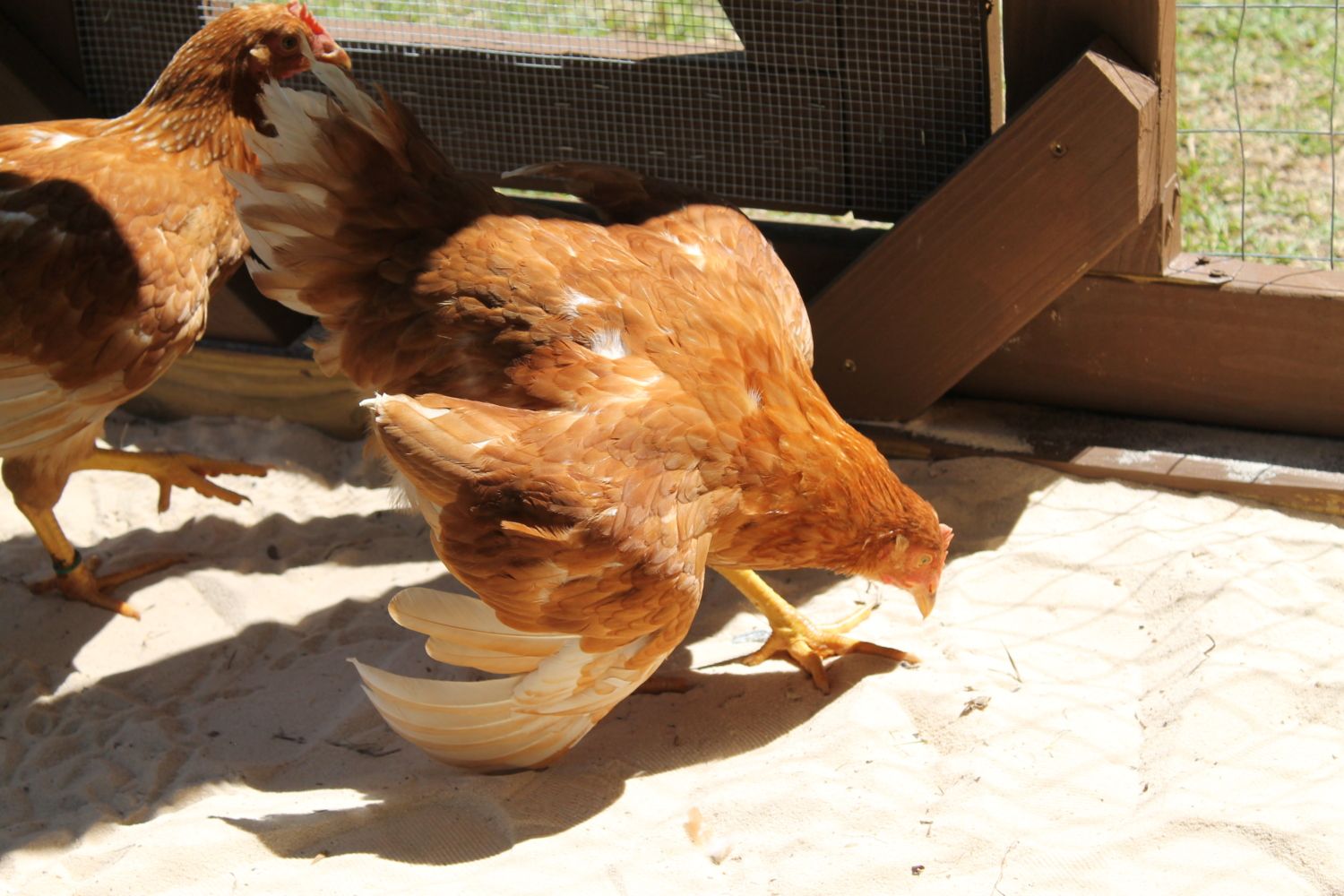 I was so happy to finish the coop up!  And the girls are loving their new home!  We have room for about 12 chickens---with the 6 we have now, I am definately looking to add a few more!  Can't wait til they start laying eggs!  I really can't thank BYC and all its members enough for all the ideas and information!  So excited about where this little journey is going to take us!