Kellygwen's Backyard Chicken Coop

KellyGwen's Backyard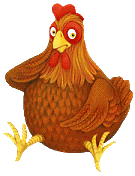 For more visit my blog!  Click Here!
(Will open in a new window)
Hi there! My name is Kelly and I live about an hour north of Pittsburgh. I am owned by a Chihuahua named Tessa, an ornery little parrot named Papito and a mini-lop rabbit named Chubs (all rescues). I am getting my first chickens this May (2008) and I am VERY excited!
Even though the is the first time I've owned chickens, I attended college in upstate New York for agriculture and have managed a few farms (including a coop containing over 200 chickens - not to mention the guineas, pheasants and pigeons!)
"Luckily" I am unemployed due to disability, so I'll have plenty of time to spend with my chicks!
---
April 2008 - My boyfriends mom was nice enough to donate her old garden shed to my insanity... so I've converted it into a coop! First I had to empty out all of the old stuff that was in there, and clean all of the scrap wood, metal, dead trees and various junk out of the "back-yard". Once I did that I installed the front walk, the partition wall, the nest boxes, window, back door(s) and built a nice little feed bin. Finally I painted the whole shed and the fence rails and planted some flowers in the front yard. On one rainy day I went a little nutty and decided that my chickens needed wallpaper... so I added some stencils to the walls! I thought they'd enjoy the rail fence, so I put that in the run too.
The coolest thing is, that so far all I've had to buy was one latch and the paint! Hooray for discarded wood and old garden fencing!! I also used an old utility sink and a water tank from our old water heater fora rain-catching water trough.
Here are some pics of my little project. I'll post baby pics as soon as they get here! (Before they enter their gawky teenage months!)
This is high tensile 2x4 6ft high welded wire that will be supplemented with a 2 foot bottom border of 1x1 chicken wire on the inside and quartered logs running along the ground on the outside. There will also be netting tented on the top to keep out aerial invaders!

This is the trough PRE-SCRUBBING! It is MUCH cleaner now!! In the background you can see the "guard shack" where my "fierce" chihuahua Tessa will be on dog and cat guard duty during the day
After the fact I drew up these "plans" just in case anyone wanted to copy my design. Really, all I did was take a hard look at the pile of scrap wood and giant wooden packing crates that I had available and fit them together like a big puzzle. I also had the advantage of MANY coffee cans full or spare latches, bolts, nails and screws... Not to mention my POWER TOOLS!! WHOO HOO!! Anyway... Here you go!!
---