Lazy Womans Automatic Self Operating Chicken Coop
Got my first chickens, 7 of them, in March when they were just 2 day old peeps. It's amazing how much they grow in 2 months. Just got their Big Girl House completed and they seem to love it. It's the lazy woman's version, so it has the automatic solar powered, photo sensitive poultry door, automatic waterer fed from a rain barrel, and a Poop Deck; a vinyl covered drawer under the roost that slides out for easy clean-up. I call it my "Automatic Self-Operating Chicken Coop". All it lacks is a chute to automatically transport eggs from the hen house to the refrigerator in the winter. But, I'm working on it.  ;)
The hen house is 8 x 6', with an 8' foot ceiling. The 2 windows, on opposite sides of the house for cross ventilation, were from a left over double hung that we dismantled, each pane attached by hinges that open/close with ropes on a pulley. The floor is remmant vinyl for easy clean up, and the roost folds up to facilitate clean up, as well. Under the eaves (above the windows), are vents covered in hardware cloth that can be plugged with custom fitted insulation board in the winter. I put knobs on them for easy installation/removal. The run is 6 x 12'. Everything is covered in 1/2 inch hardware cloth, including the underside of the hen house floor!
Should I ever give up chickens, it'll make a dandy garden shed. Cover the run with plastic, and I'll have a green house for winter-long veggies!
This is my Mountain Woman Chicken Tractor accessory, for outings in the yard: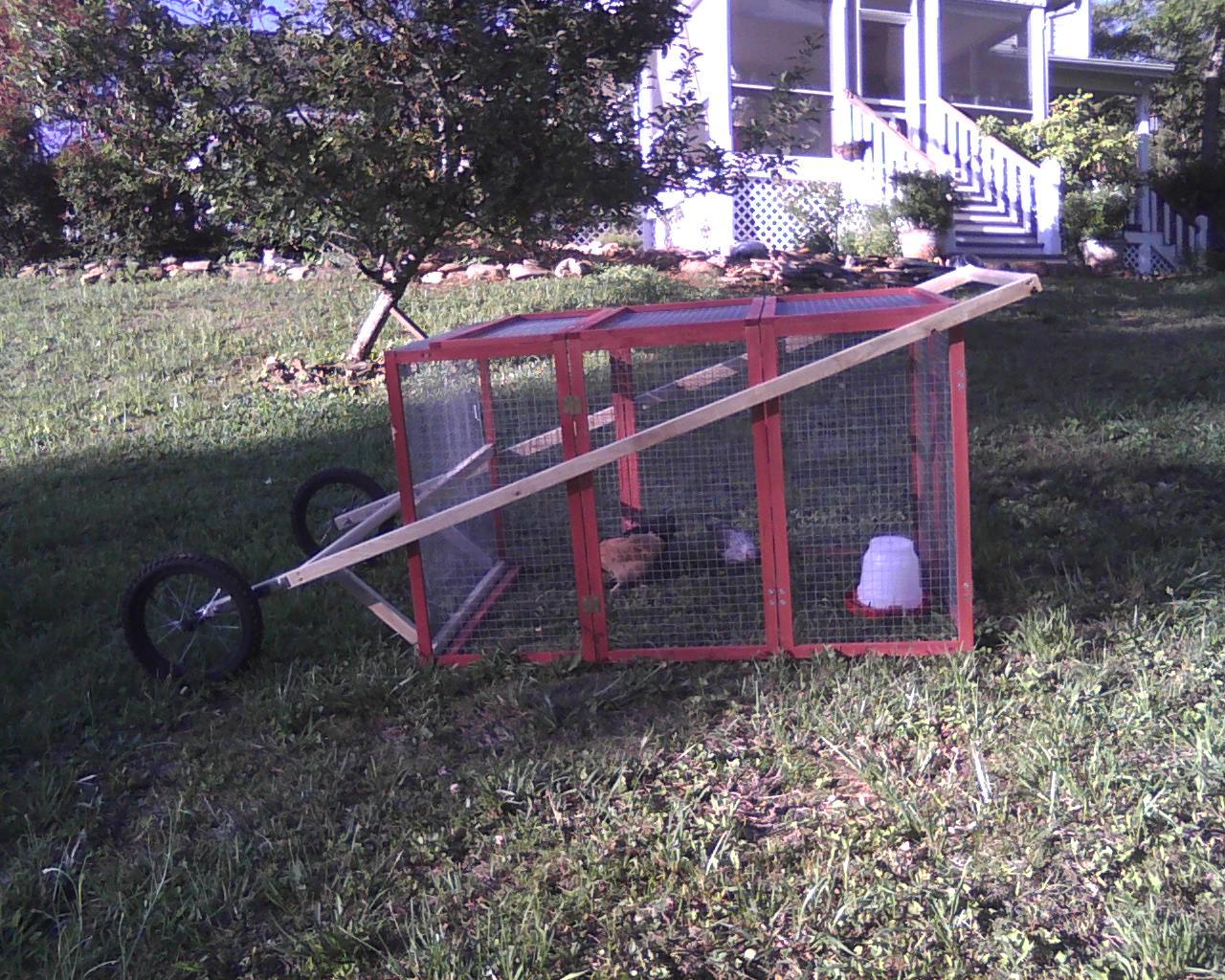 Roost Down (Poop Deck below with Ace Hardware bag)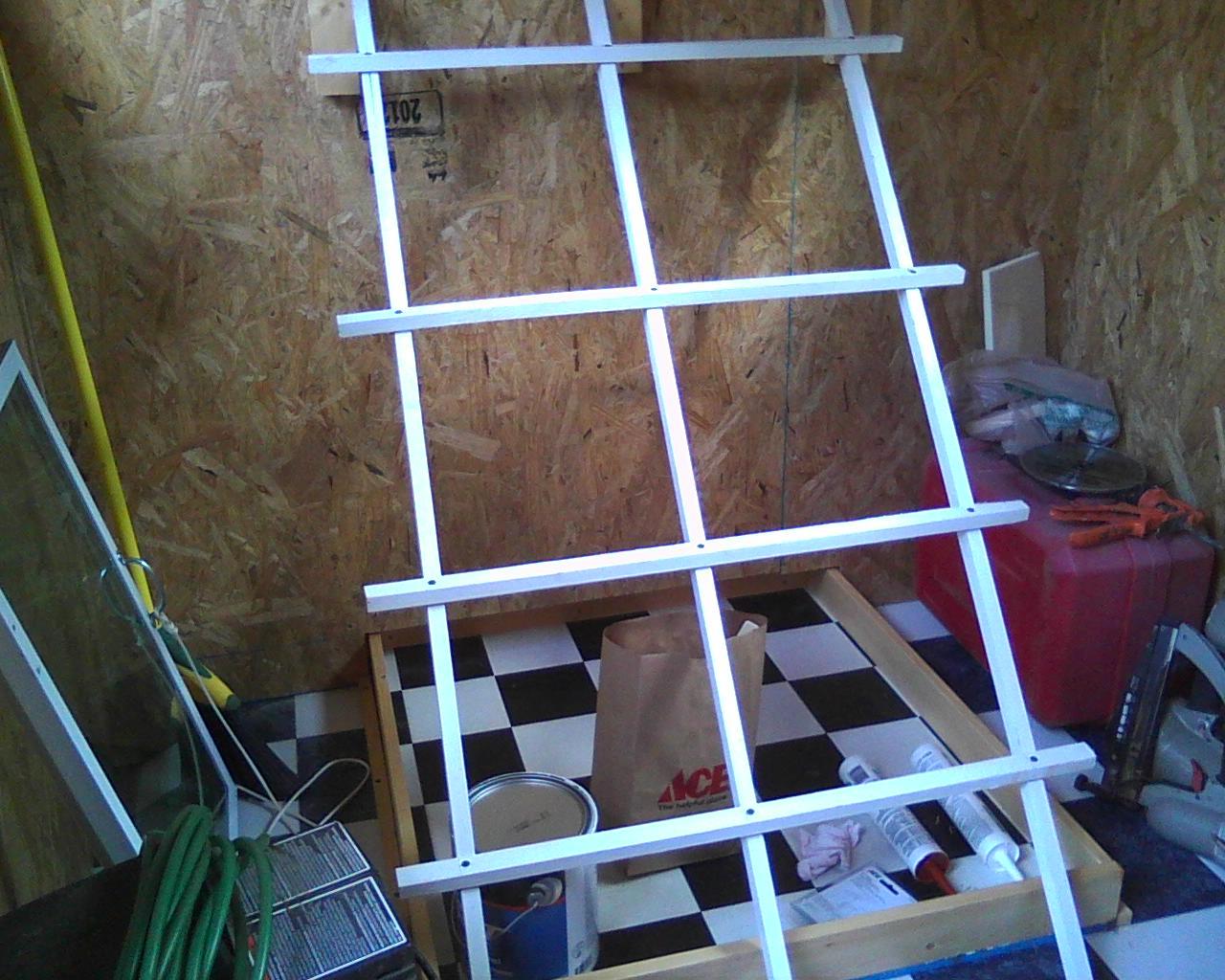 Roost Up
Poop Deck open from outside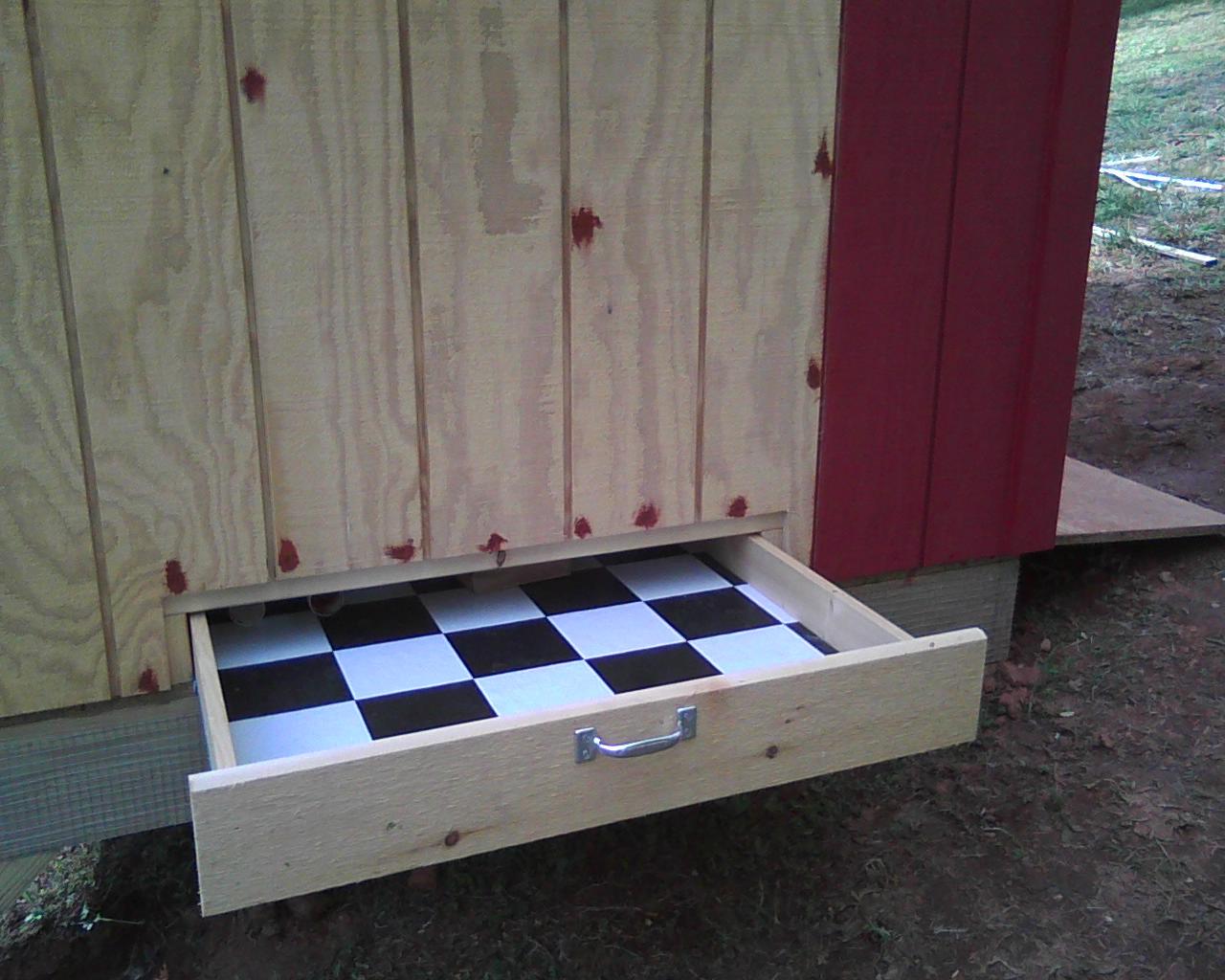 There's an automatic waterer that supplies water from a rain barrel: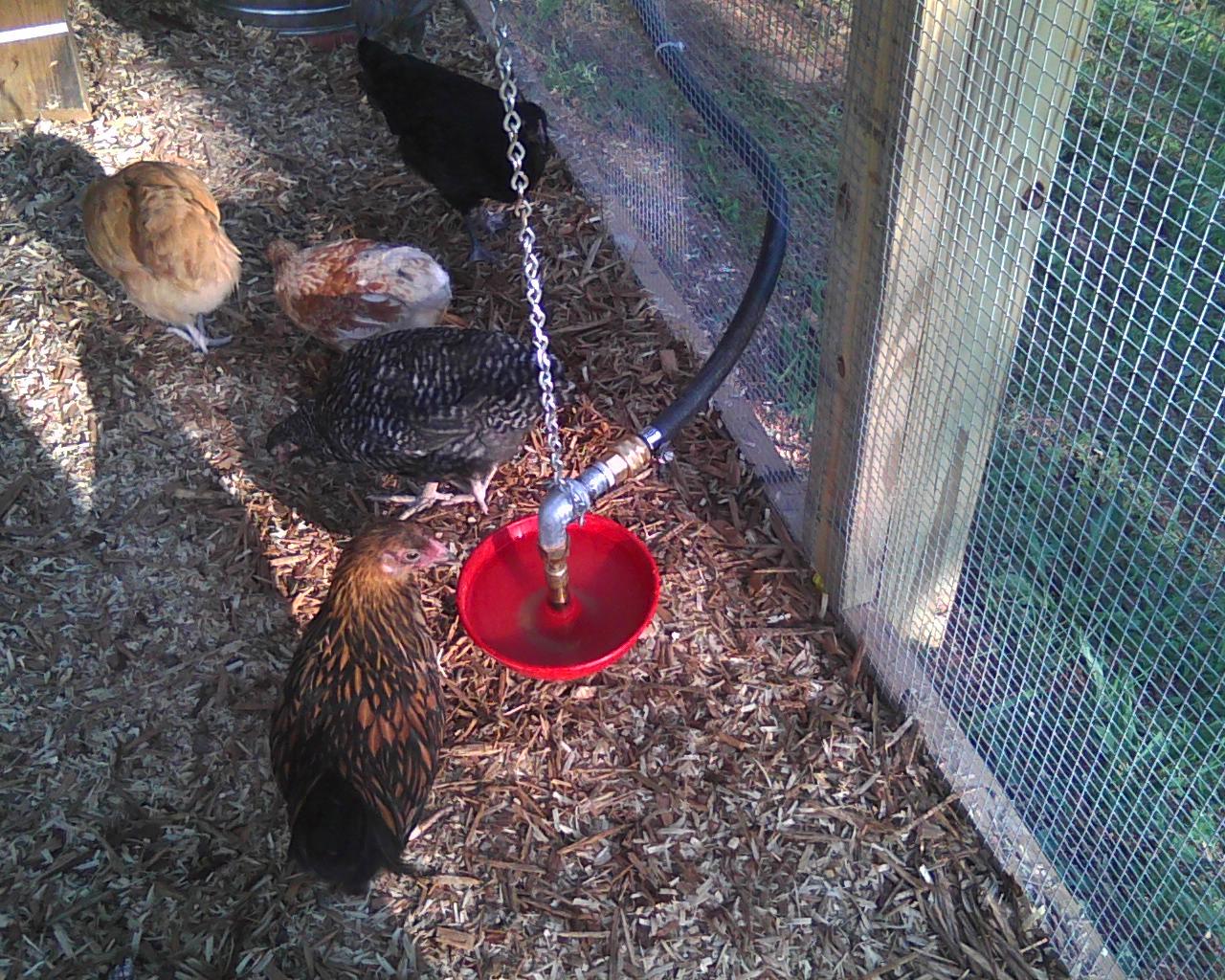 We created a "dip stick" out of PVC pipe and a toilet float ball to measure the water level, so it doesn't run dry.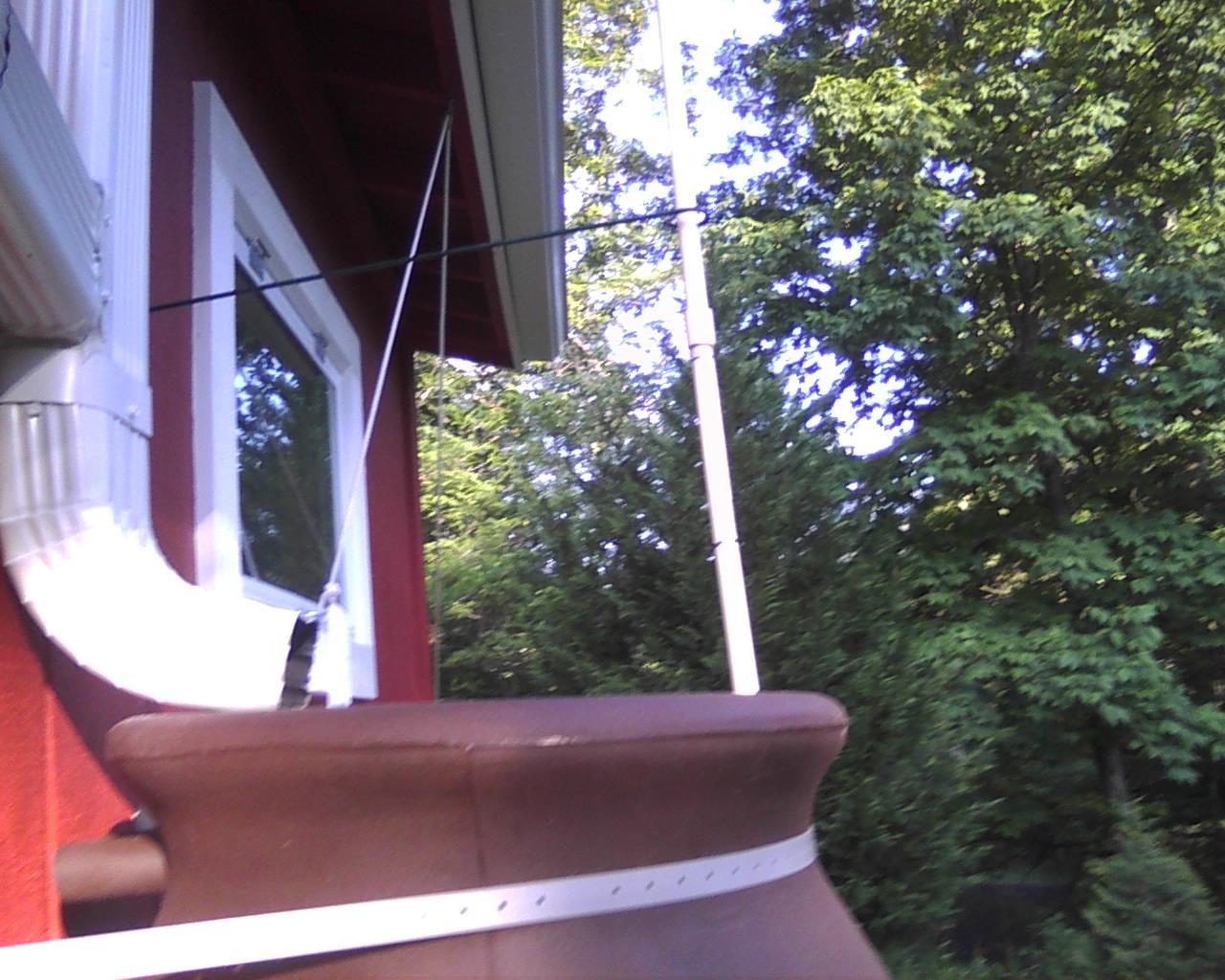 Other than the aforementioned automatic nesting box to refrigerator egg delivery system, have I forgotten anything? I hate walking up and down the hill in winter.