Mouse - Chicken Pests - How To Protect Your Chickens From Mice
Mice
General Information and Description
Mice are rodents that belong to Genus Mus, Order Rodentia, Class Mammalia of the Kingdom Animalia.  There are about 30 species scattered throughout various regions of the world. They are considered one of the great survivors on the planet, and can adapt to almost any environment. These rodents are naturally herbivores that consume grain or fruit, but due to the rise of urban areas, they have also learned to feed on food scraps left by humans.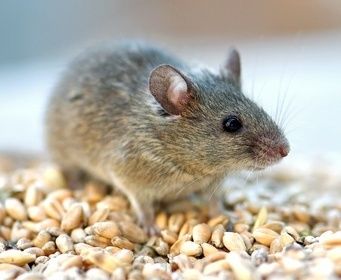 Mice are nocturnal creatures. They are also the perfect meal for creatures such as snakes, wild dogs, cats, and foxes. Birds of prey including eagles and hawks also feed on mice. These rodents can be greatly harmful to crops. They also cause structural damage and are carriers of almost 35 kinds of diseases.
Range
The common house mouse inhabits urban areas such as homes, buildings, and undisturbed natural habitats.  They can be found in most regions of the continental US, the Pacific region, and Canada. Deer mice are commonly found in grasslands and open areas, specifically in Western United States. Species such as the Western Harvest Mouse live in runways and underground burrows, and are commonly found in Canada and Western US. The Great Basin Pocket Mouse, on the other hand, inhabits vegetation plains, shrubs, and grasslands. It is commonly found in British Columbia and some parts of Arizona and Wyoming.
Methods of Kill
Since mice are renowned nibblers of seeds and fruits, they are not necessarily armed with the killer instincts. They are widely used as reptile food for predators such as snakes, and are usually referred to as pinkies and fuzzies. These rodents can wreak havoc on a poultry farm especially when they target the small, vulnerable chicks. They grow and multiply in great numbers.  In fact, a female mouse gives birth to a litter of 5-10 babies 20 days post-mating.
Prevention and Treatment
While there is no surefire way to mouse-proof one's home, there are various preventive measures that you can do to avoid mice infestation in your poultry farm. One way is through the use of traps or poison. Keep in mind, however, mixing poison in the feed is not advisable because you may end up killing your chickens and other animals in the area. Sticky glue traps can help, but can also cause problems. One recommendation is to use an electric mouse trap, which emits electronic shock and provides a non-messy disposal. You can also use peppermint, ammonia, and fox urine to deal with these rodents. While chickens can kill the mice, your best bet is to have cats on board to hunt them. Just make sure that they don't turn against your chickens.
BACK to Predators