Peehead's coop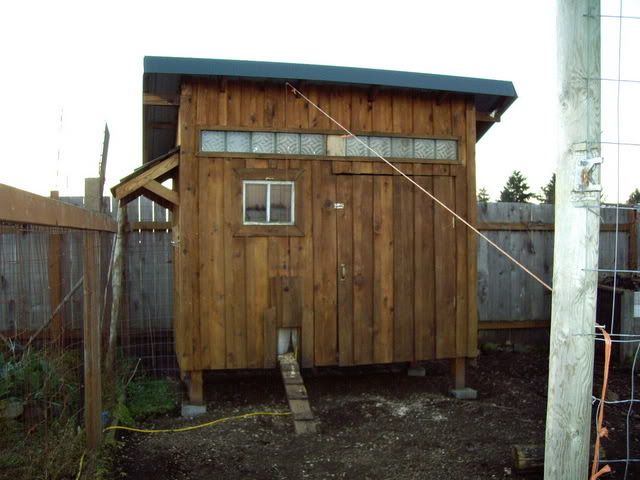 I used cedar board-n-bat for a rustic look.
The dimensions are 8 x 4 if I remember right and betwteen 6 and 8 feet high.  I put it about a foot above the ground to give the girls more ground space and to deter rodents and preditors from living underneath.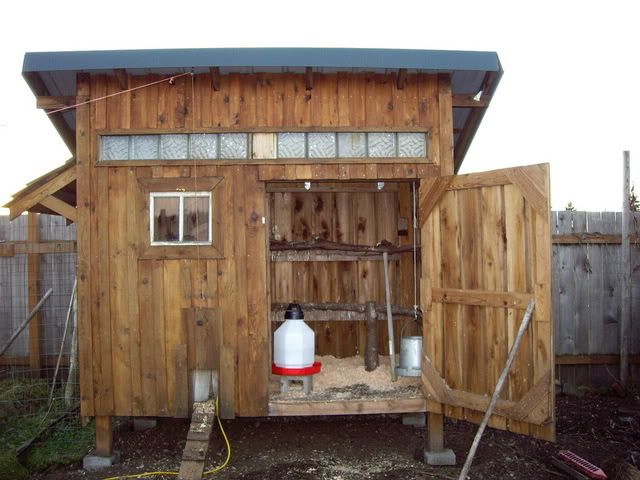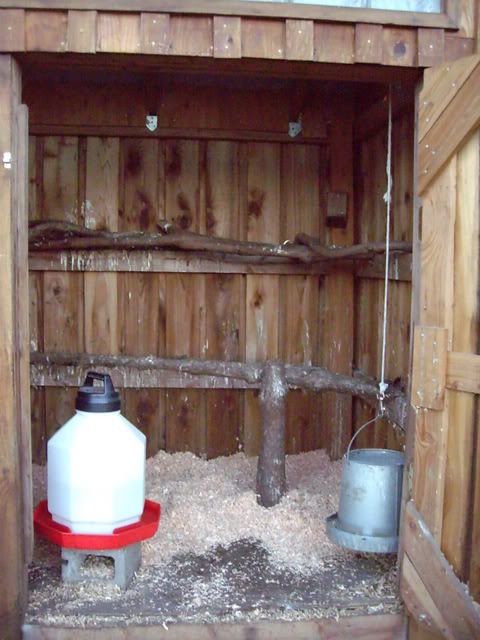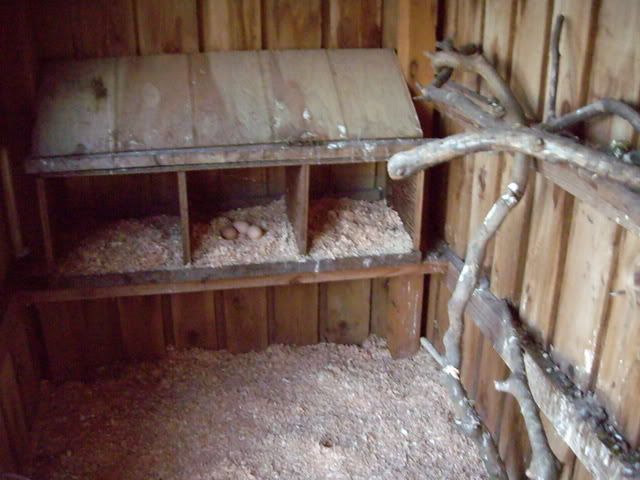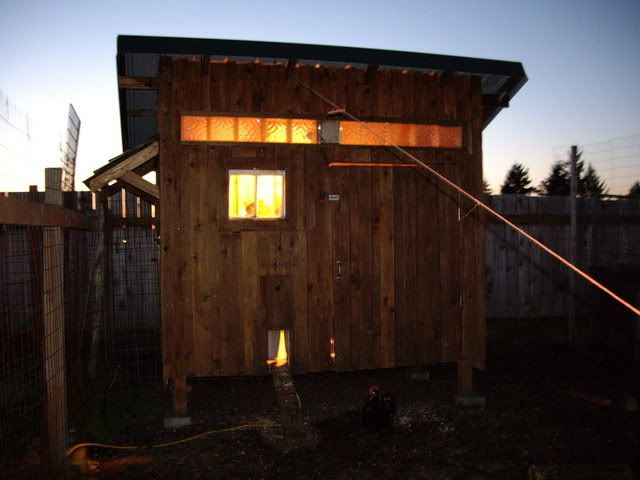 I found old glass bricks and an old window so I decides to do something with them.