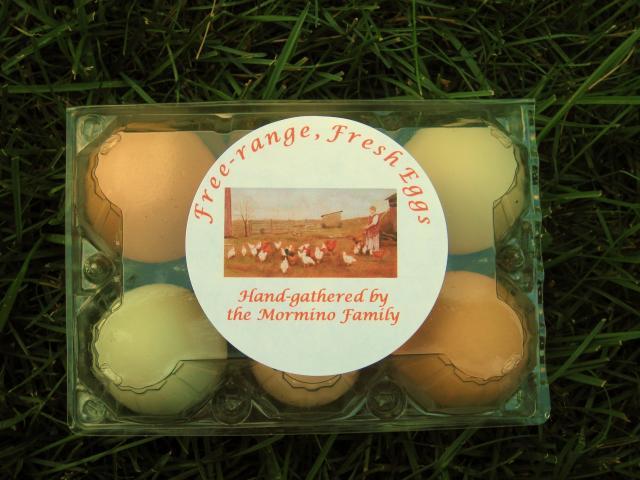 Custom Egg Carton Labels!
To order, please visit us at: http://www.CustomEggCartonLabels.com or http://www.EggCartonLabels.NET
Proudly serving the BYC community since February, 2010!  See all of our feedback for confidence in shopping with us.
 We're here to serve the backyard chicken keeper who wants to add a special touch to their egg cartons at an affordable price.  We got our first chickens in 2009 and began our home-based business in February, 2010, right here on BYC, where we were the first and only designers selling custom egg carton labels. 
Our personalized egg carton labels are available in various label shapes, quantities, styles and colors.  Select one of our featured images, use one of your own or tell us what you're loooking for and we'll find it for you! 
Whether you have a specific idea in mind for your labels or you'd like to leave the customization up to us, we will work with you to make a label that you will love.  We want you to be proud to add our labels to your cartons before your home-grown eggs head out the door. Our custom egg carton labels are available in round (2.875"), square, (3"x 3.75") and rectangle (3.5" x 5") The labels are matte, self-sticking, adhesive-backed. How about a picture of YOUR own CHICKENS, CHILDREN or COOP on the label? We can do that!  I have provided a few samples of available pictures, text and colors below. If you are interested in something that you don't see, please email us at: service@CustomE ggCartonlabels.com
Egg Carton Label Samples: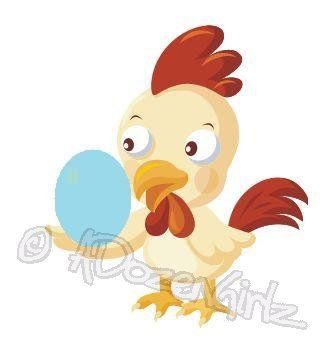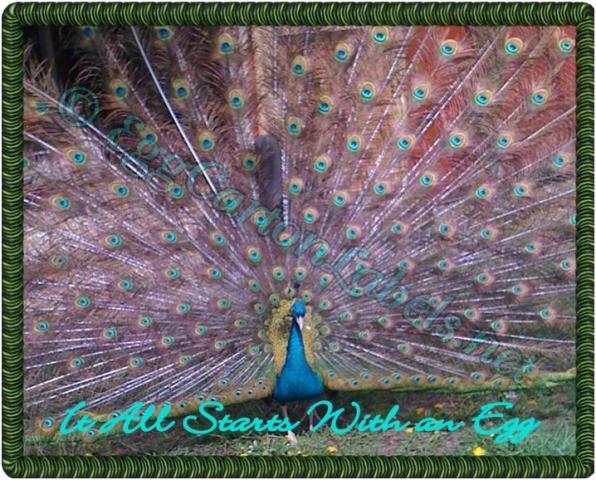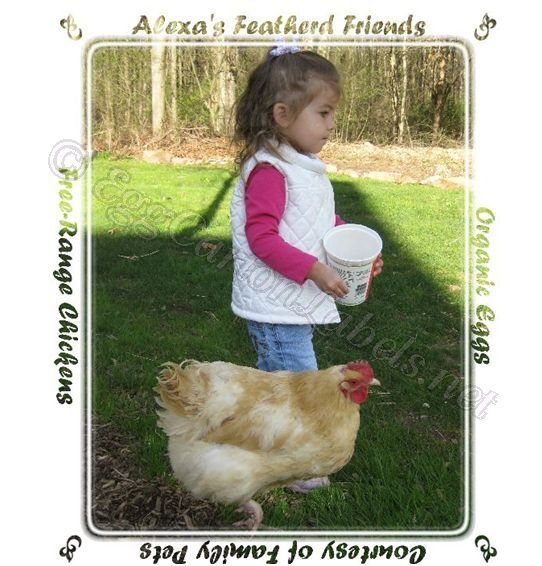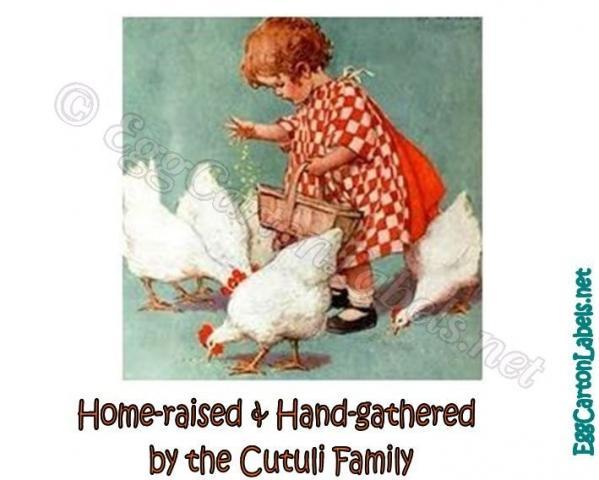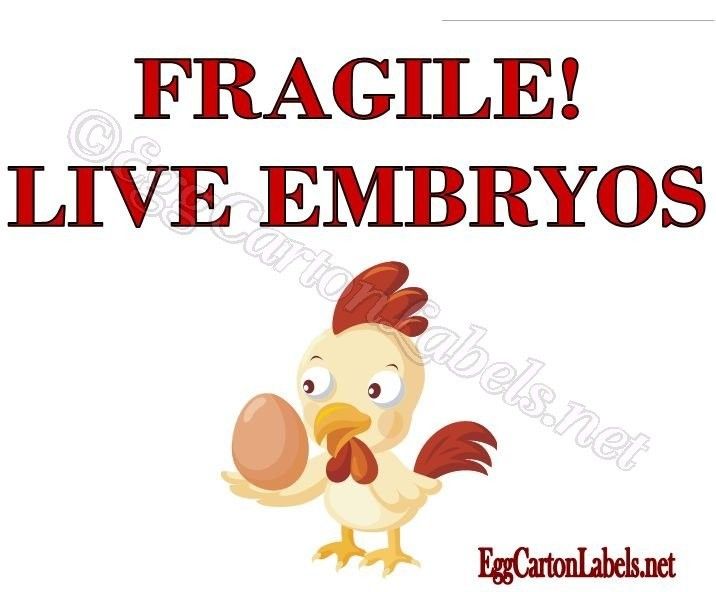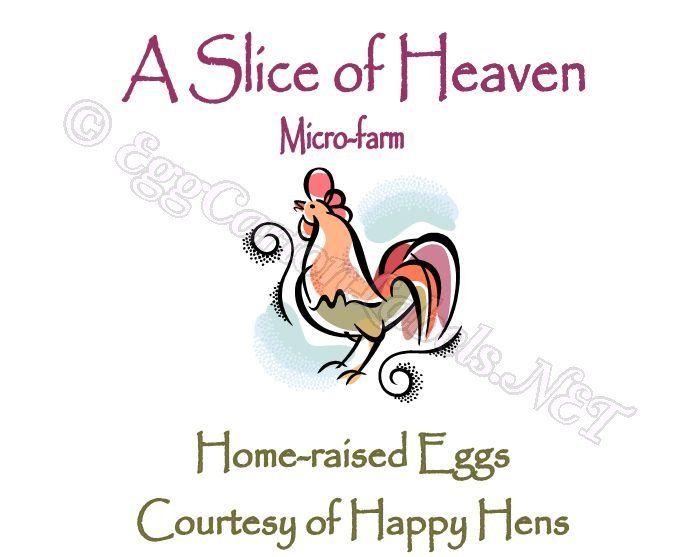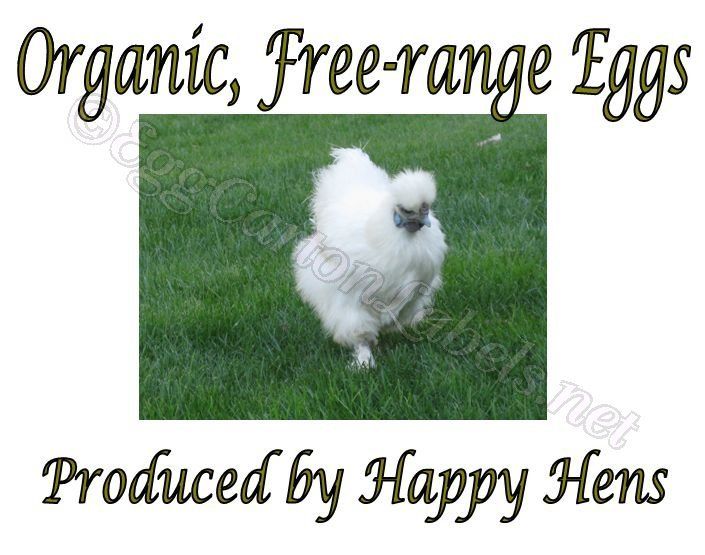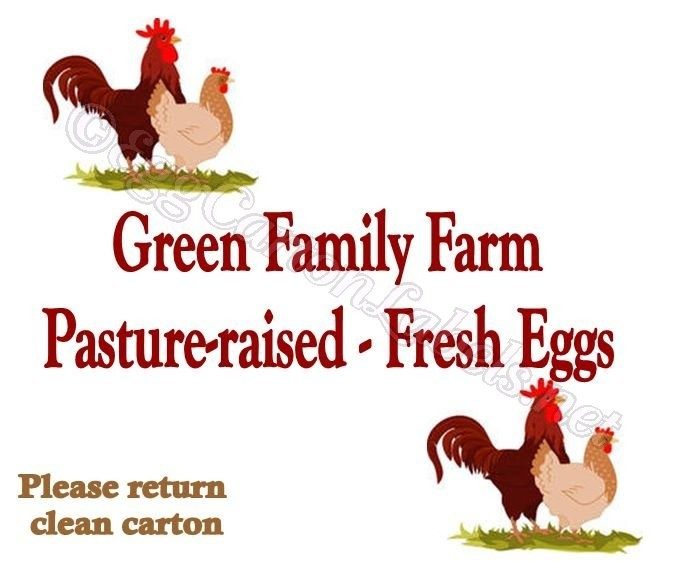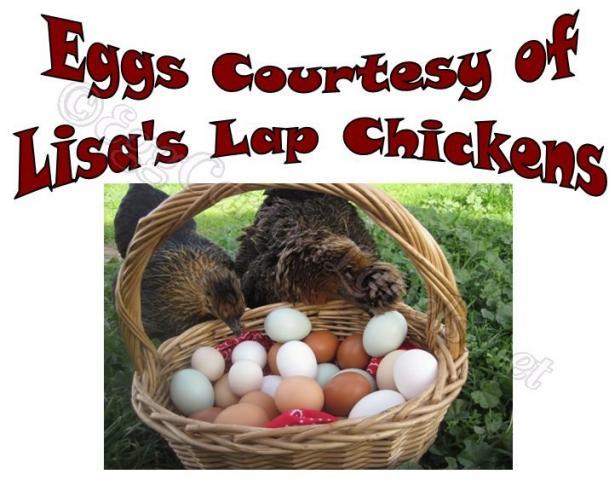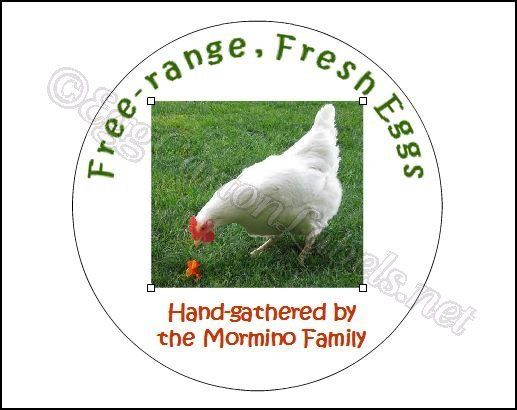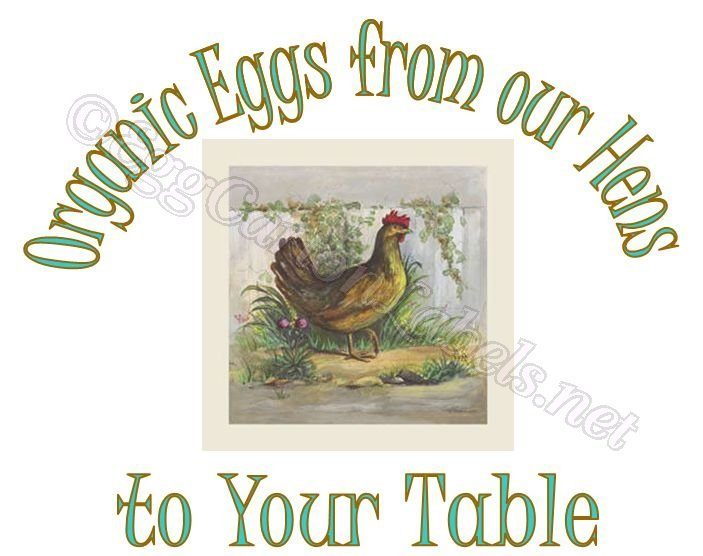 GIFT CERTIFICATES AVAILABLE!  
HERE'S SOME FEEDBACK from REAL BYC Customers:
"Love, love, LOVE my labels. Exactly what I had in mind. ADozenGirlz was fantastic to work with and made sure I got exactly what I wanted. Will absolutely be buying from again!" 6littlechickies
"Wonderful! Super friendly communication and the labels are truly a 'work of art' -- Kathy designed the PERFECT labels for my friend -- made me wish I had eggs to sell! This was one of the best 'internet shopping' experiences I've ever had."  verity
"Gorgeous labels, excellent customer service; highly recommended! I'll be back for more!"  Boogiedog
"Thank you so much - the labels are great, I started using them as soon as they arrived. They make my 'homegrown' eggs so much more personal! And to top it off, this was so fast and easy!" Fldiver97
"I justed wanted to add that I purchased some labels and they were great.  My regular customers have passed the labled cartons to their friends and we've gotten new customers.  Highly recommend them." Tony Garza
"I received an order of egg carton labels after winning a contest here on BYC, I think they're great. I worked with ADozenGirlz on the design, she let me use a picture of my own birds for the image which I really liked and before I knew it they were in my mailbox! A lot of my egg customers have commented on them and asked where I had them made. They really seem to make the cartons more attractive to the buyer.  The labels are printed very clearly and in color! I feel like these labels definitely worth purchasing. They're inexpensive and a great product." urbanfarmboi
My labels came out awesome!!! communication was great, shipping was fast....it was a pleasure doing business.....I know where i'm getting more labels when I need them!! NattiFan
"Got the labels today -- the pink ones are a hoot! I think the little girls down the street would love them -- you know little girls, pink and purple are a big hit!! I can use those labels on a pack of eggs to their family...They're very cute!  Thanks so much! This has been a lot of fun! You're a peach!" Malpower
"Fantastic labels! Lots of help designing them since I'm not good at doing things like that. Thanks!!!" KellyHM
"Fast shipping, great communication!! labels came out great and i love them. making people smile. will definitely be buying more!!! aaa+++!"  Krisp1
"My labels were perfect-while I searched for ideas a dozengirlz whipped up the perfect logo. And my idea was pretty specific. Kathy feel free to post my label among your examples. Fantastic job!!" pinkglory123
"Really cute!" AdrieeC
"I love the labels ADozenGirlz made for me!  And so do my customers - and everyone else in the office to whom I showed them!" gryeyes
"Love my Labels! Super fast Shipping!" NatalieB