Rvl Rookie's progress page
I've been working on building my first coop, and so far it's all from materials I already had. Most of it was from previous projects, but I found the galvanized pipe next to a dumpster a couple years ago.
First, I gathered the wood and metal that I had to work with;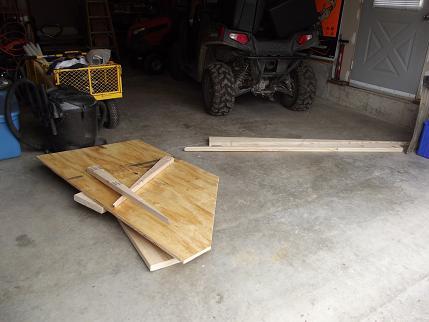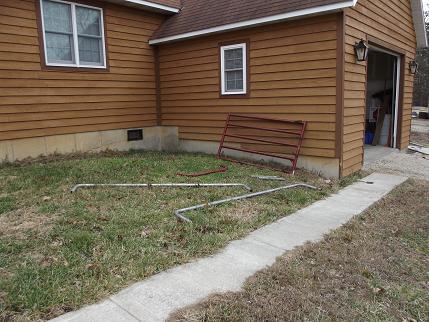 Then I started seeing what I could put together with the metal, to make a frame;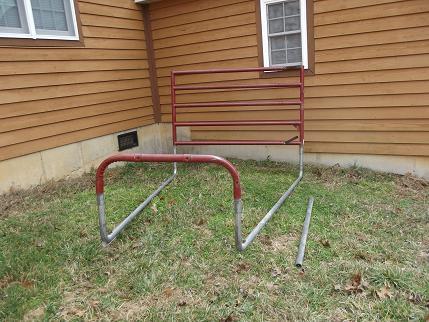 I mounted the plywood, that would be the poop board and the base for the nest boxes and roost;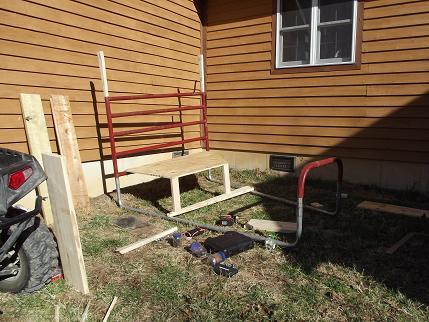 Next, I made the nesting boxes;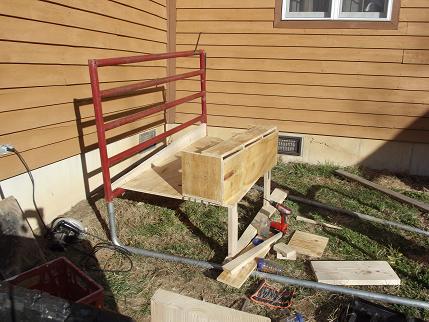 I mounted the boxes, and built a ramp;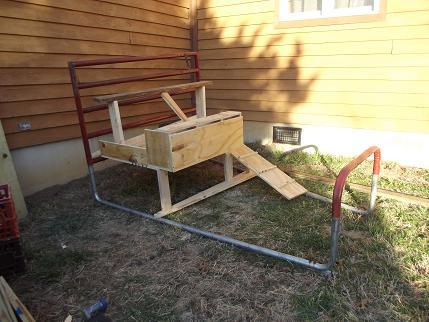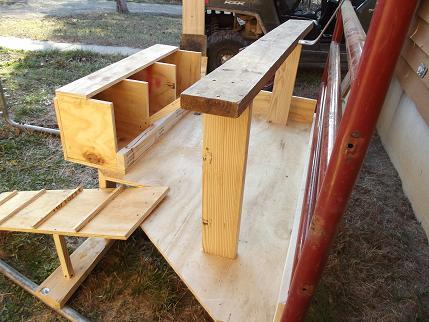 I'm trying to figure out how I want to do the roof, door etc. but I figured it would be better to make the short end taller. It'll create more headroom for the chickens and for me.
  That's almost all the materials I had, so I need to plan what I want to do ahead of time for the rest of it.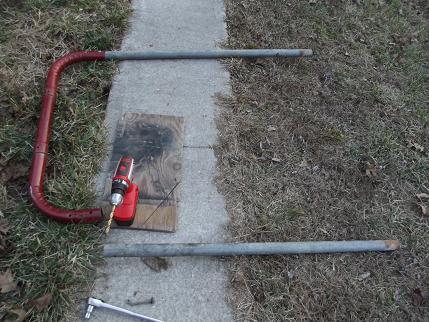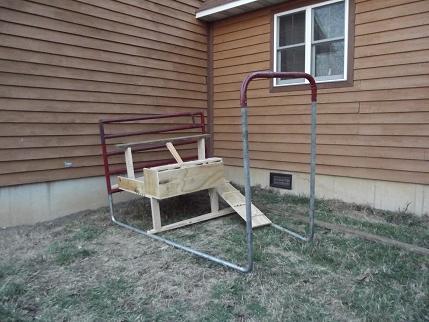 Progress is slow, but I'm still working on it. This is from today, 2-7-2012