Viva Las Vegas Community Page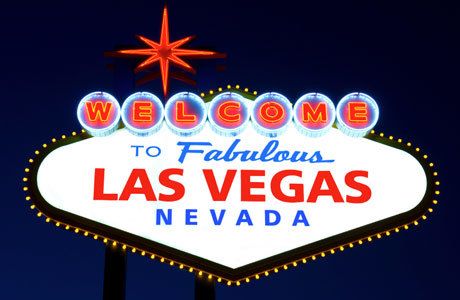 WELCOME TO FABULOUS LAS VEGAS NEVADA!!!
This is the Community Page for the Las Vegas thread including a list of the flock folks who've posted on the thread and their general location in the LV area. We want to include shared experiences and ideas to keep our birds cool, healthy and productive in this extreme and specific climate, locate local feed stores and prices, explore chicken/hatching egg resources and more. This is a work in progress folks...pm me and let me know what should go on this page!
Here is a list of all the awesome people posting on this thread so far. I'll try to keep it updated so that we can watch our community grow...
NORTH LAS VEGAS
AleCat22
EAST
muckmuck --- greywater irrigation, fermented feed, urban orchards, incubator, breeder: BCM, GCM, & Barnevelders?
vegaschick --- bucket gardening
SOUTH
SOUTHWEST
NORTHWEST
Holly31 --- vet tech, capons, sells eggs $3.50-$4.00/dz., breeder: FBCM & Black AM
whatthecuck  
whatthecluck12
LV Chicks --- aquaponics
HENDERSON
Peep_Show --- incubator, ag educator
cary 1973
pmona --- aquaponics
PAHRUMP
daegorn --- photography
OVERTON
evonne --- incubator
ke_ben --- incubator, breeder: BCM, Welsummers, Light Brahmas, mini goats, 
LOCATION UNKNOWN
LV-Bird-Lover 
LOCAL FEED STORES
Coming soon...maps!
Super Walmart (Nellis and Lake Mead) Call and check ahead at the Nellis store they are consistently out of stock. 
Super Walmart in the NW (need the address from Holly31)
Nellis Farm & Feed

3084 North Nellis Boulevard, Las Vegas, NV 89115

(702) 632-3276

EAST

 

Sunset Saddlery

241 Elliott Road, Henderson, NV 89011

(702) 564-1087

HENDERSON

 

Jones Feed

6515 West Lone Mountain Road, Las Vegas, NV 89130

(702) 645-1992

NORTHWEST

 

IFA Country Store

 

3176 West Martin Avenue, Las Vegas, NV 89118

(702) 837-1755

SOUTHWEST

 

V&V Tack & Feed

 

3696 North Rancho Drive, Las Vegas, NV 89130

(702) 740-4242

NORTHWEST

 
* I also use CAL's Ranch in Cedar City, UT for All Flock
LOCAL BREEDERS
GREAT FINDS taken from the LV thread
I get mulch from the UNCE orchard which is on Horse just East of Decatur. It is way out there in the NW almost to the Clark County Shooting Park. The mulch is free but if you have John load it with the tractor your kinda expected to donate a couple bucks to pay for fuel. Most of the people out there are volunteers and a lot of them are Master Gardners and all of them are very helpful. Remember though that they are only open Tuesday, Thursday, and Saturday from 8-12.  - muckmuck
There is a rather large thread on fermented feed in the "meat birds" section. I also read a very good blog post http://scratchcradle.wordpress.com/2012/06/08/fermented-feed/ about the subject. Fermenting is supposed to boost the available protein and the probiotic properties of the feed. As discussed in the comments of the blog I'm not sure whether the process you are trying to achieve is a yeast based fermentation, such as in brewing, converting the sugars and carbs or a bacterial fermentation, such as in vinegar, acidifying the feed and making it more friendly to beneficial bacteria.  - muckmuck
Poultry drench is really good for quick nutrition and a good pick me up to get their systems working.  I've been using it with pretty good success.  Vet rX is good for respiratory.  I order from everywhere but usually jefferslivestock.com.  - ke_ben
This is just the first link i looked at... there may be better prices out there, but this is poultry nutri-drench. Hhmm interesting....
"Nutri-Drench saved my birds when the doctors could not. It got them through the heat wave when fans and ice did not. I will never be without it." http://www.enasco.com/product/C28059N - evonne
My real project is an aquaponics garden which is somewhat attached to my coop/run.  Aquaponics is a combination of hydroponics (growing plants in water) and fish farming.  My plants actually grow in a gravel bed which is flooded with water.  It is more or less a closed eco system where the fish provide the nutrients for the plants.  Their pond water is pumped up into the garden bed, the plants filter the water clean, and it drains back into the fish pond.   Many people even grow the food they feed the fish making it truly a closed system.   Ultimately you get protein (fish) as well as vegetables from it. http://monafamily.com/blogs/pmona_journal/chickens-the-garden/  - pmona 
AQUAPONICS!!! We've been doing this for about a year now and love love love it!!! We have gotten tomatoes, potatoes, peas, and, now, pumpkin from ours! We even now have an avocado tree as we simply threw a pit in to see what would happen and.... shablam: ten inches of avocado dreams! I'm afraid we approached this with a good bit of pessimism. We're big fish people and were not sure the system would allow for enough air. Mike bought 100 tiny 'feeder' goldfish, presuming that we would need to tweak this and that and only 5 would live through it.... We now have 100 huge goldfish and no idea what to do with them as we too want to move on to tilapia but don't have the heart to terminate all of our brave little trailblazers. Anyone have a pond that needs fish?  - LV Chicks