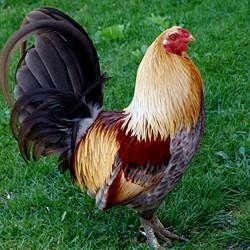 Pros: Large birds, good layers, good broodies, good mothers, quiet, docile
Cons: I can't think of anything negative...
We bought three breeds of chicks in April. 10 Buff Orpington, 10 Barred Rock, and 5 Speckled Sussex (to breed with my SS rooster). I loved the Buff Orpingtons better than the rest. I bought them as chicks for about $2.00 each. These little guys were the liveliest and the strongest out of all of them. They are amazing layers and excellent broodies and mothers. Out of the ten pullets I ordered,...
(read more)