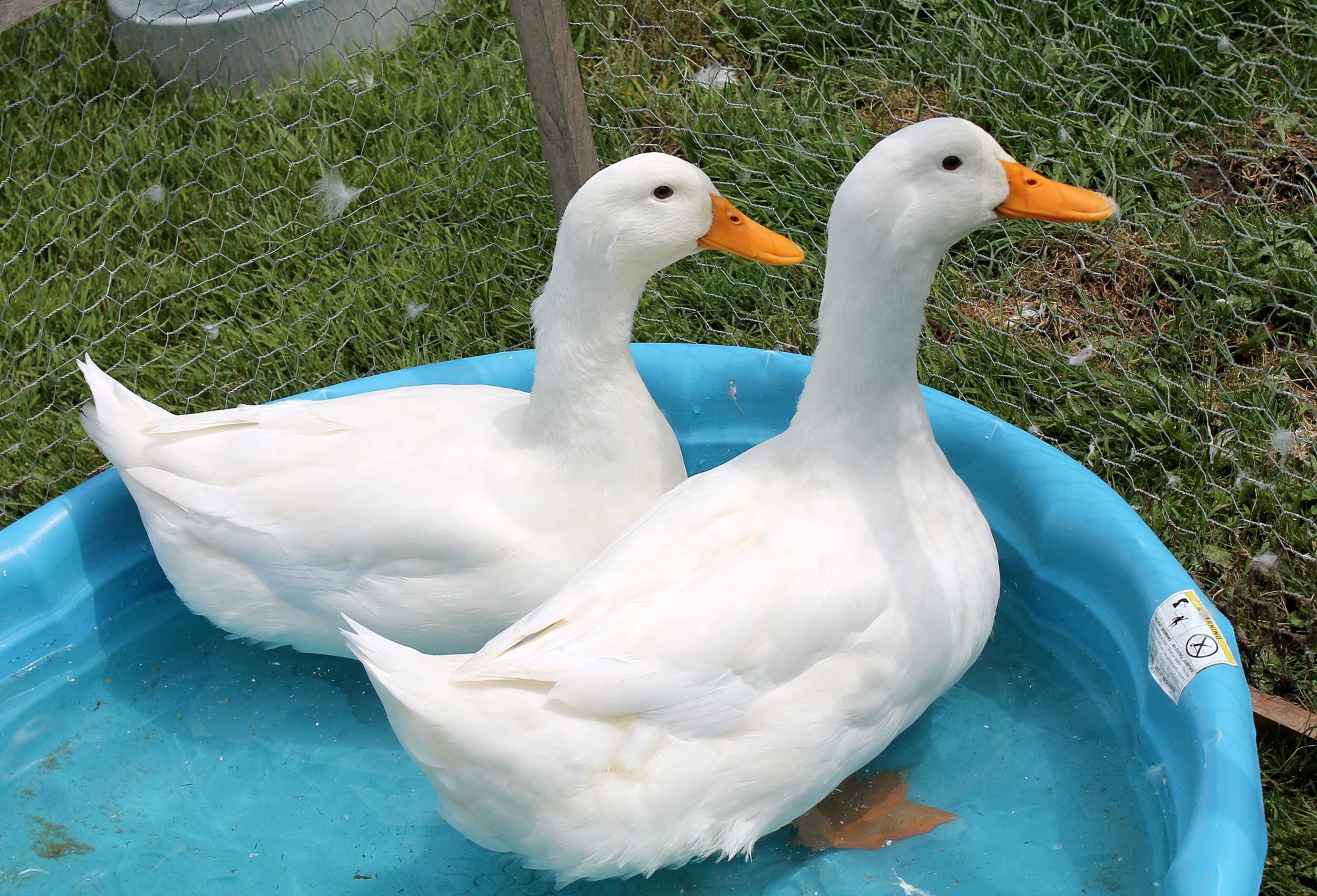 Pros: They are pretty freindly ducks, they are fun to watch to, so make great pets.
Cons: Loud, messy, and constntly need new water.
My 2 pekin ducks are friendly, but loud, mine have not started to lay yet, but I hear they lay pretty good. They are messy, and will dig deep holes in your yard! but all ducks do. I love em. but can not be kept in town or where neighbors might complain.