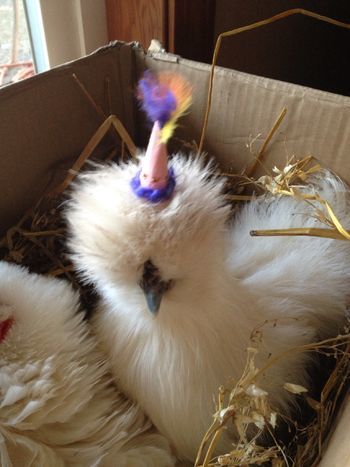 Pros: Silly, Sweet, good for cleaning up parasites in the goat pen.
Cons: A bit dumb, messy.
We have one Pekin, Daisy. She lives in the goat pen with our other duck, a mallard. He is more shy while Daisy will come up and eat out of your hand. We do not need to clean the goat area anymore, for they eat all the goat poop. They clean all the parasites. Daisy is messy, quirting grain everywhere but she always cleans it up. She is a sweet duck, so I would recommend Pekin's to anyone who...
(read more)