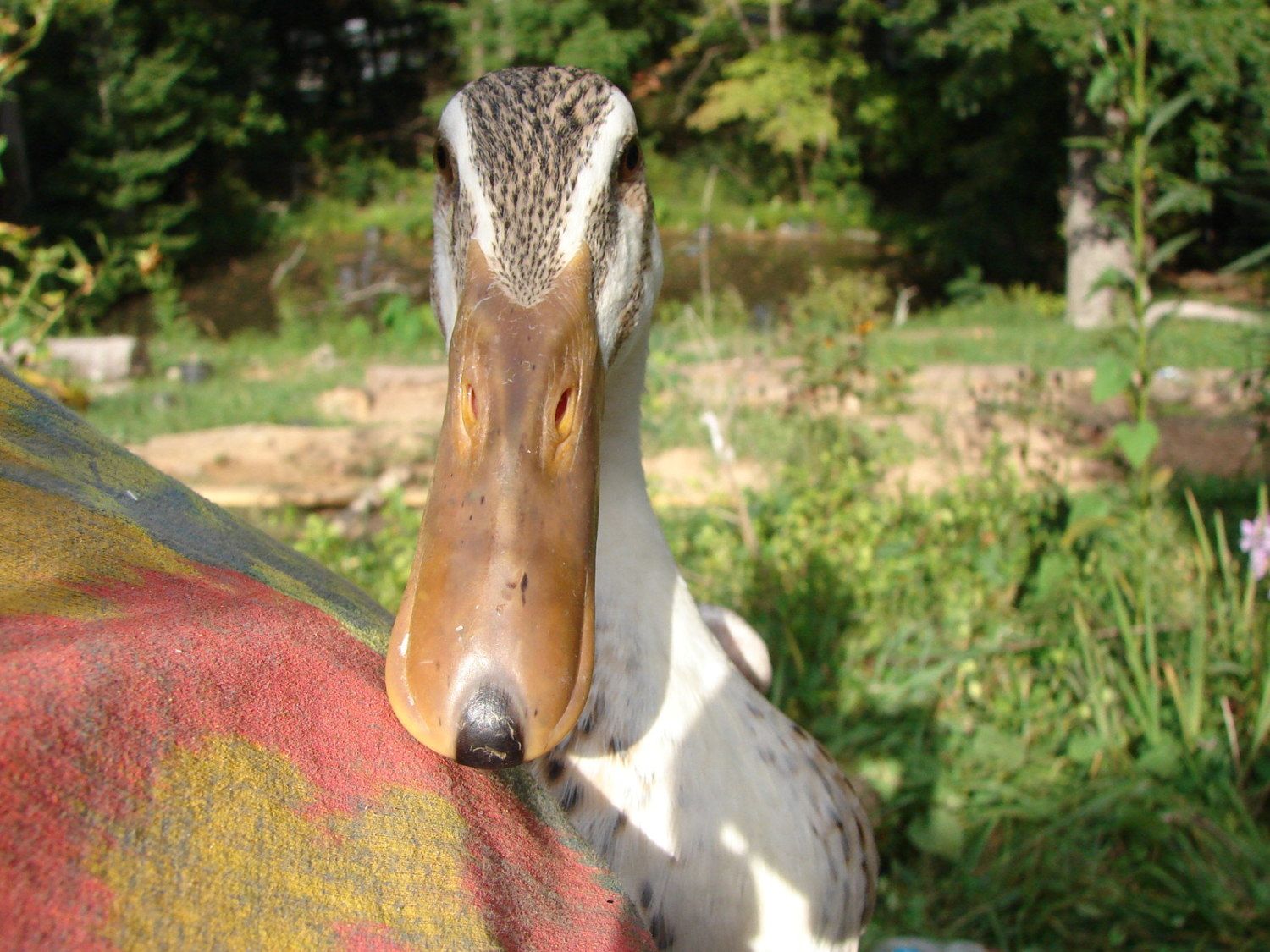 Pros: Friendly, will stay within learned boundaries while feeding, an awesome example of animal adaptations.
Cons: Will trip over anything in their path!
I have raised a flock of 10 Indian Runner ducks and the three girls have just started laying. Here are some of my favorite things about runner ducks: 1) They give good duck hugs. They will give a hug by leaning their head against me or by holding their head under my chin. Awwwww. But I do have to catch and hold them first, they're not really the kind to...
(read more)