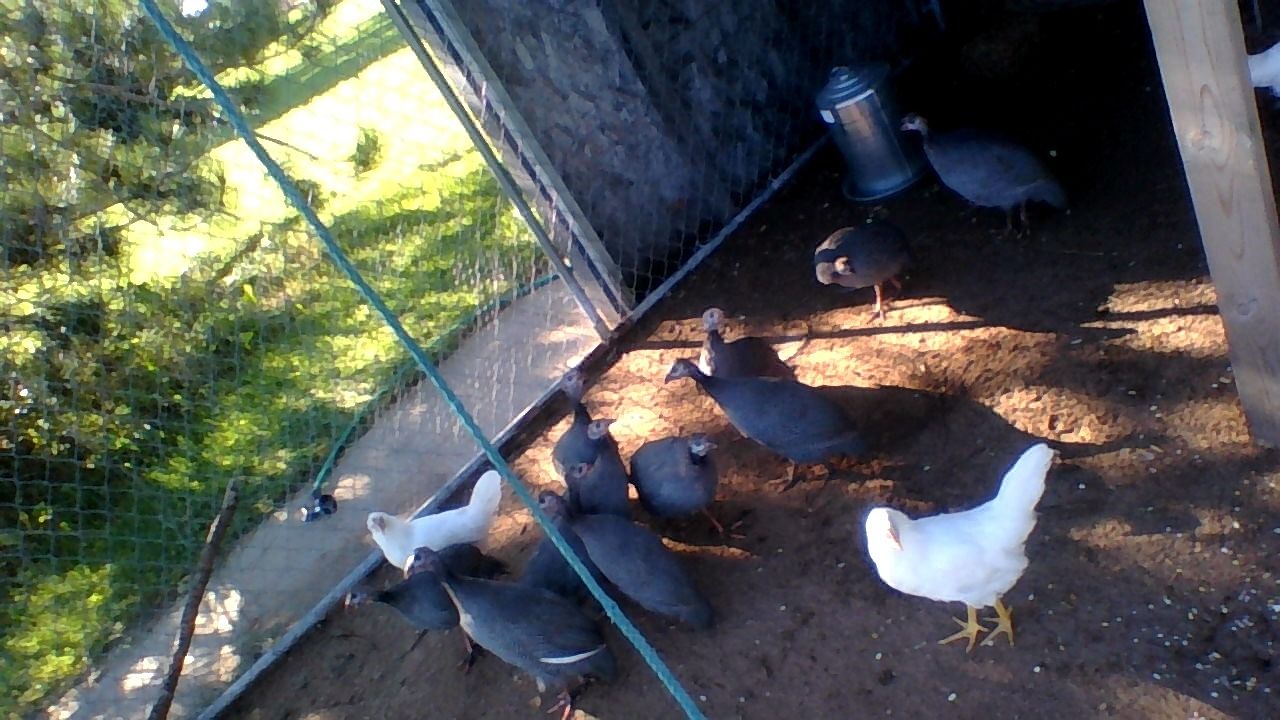 Pros: eats: ticks, bugs, snakes, mice, and weeds. Feathers are pretty.
Cons: You have to have a large yard for free ranging, noisy, small eggs, not the friendliest.
I'm going to be honest. Guineas are not for anyone. Most of the time, guineas are antisocial, noisy jerks. If you handle them from keets, though, you can get them to let you hold and play with them. They are noisy and will NOT shut up, so I suggest a coop not attached to your house. Also, the neighbors might object to the noisiness... However, if you live in the country, with lots of...
(read more)