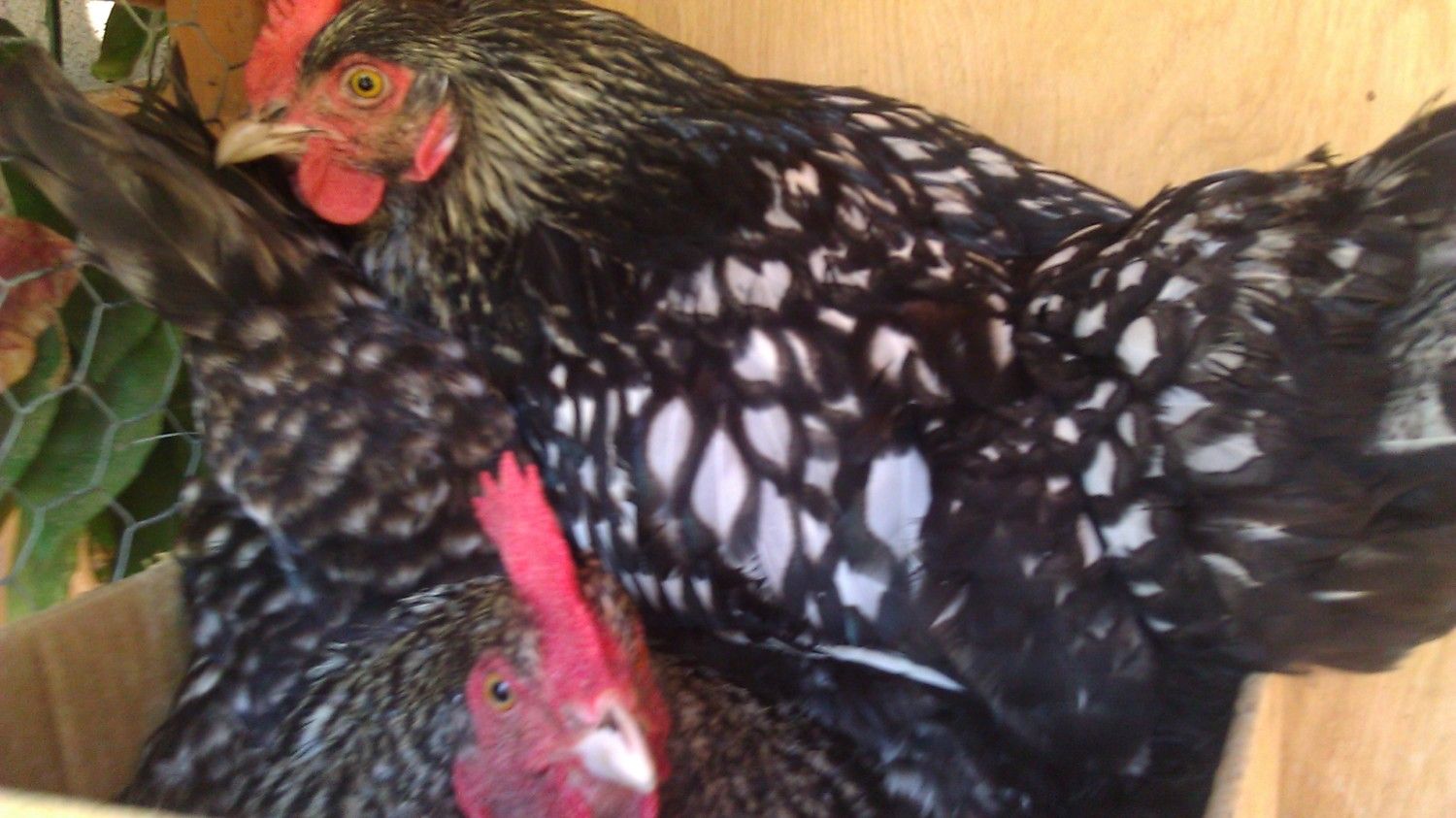 Pros: beautiful, sweet, fun to watch
Cons: a bit of a bully..
My cochin is a blue/silver laced mix. She is gorgeous, and lays eggs almost everyday.  However, at about 6 months, she developed a bit of a leg problem.  It's been very hard for her to fly up into the coop, and she has to waddle around.  She is sweet to humans and chickens...EXCEPT my EE. For some reason, she pecks at my EE and doesn't let her eat with the others...