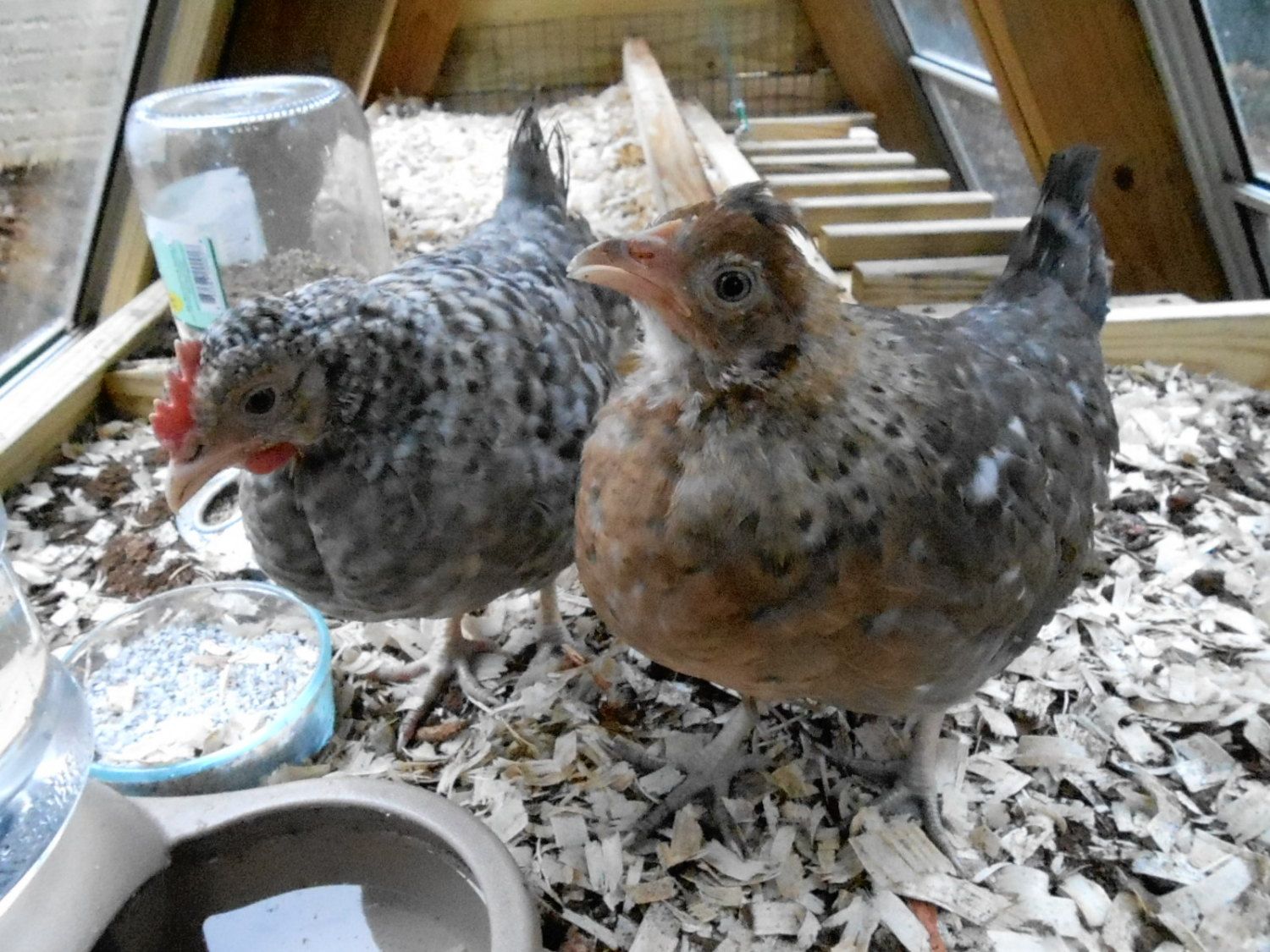 Pros: Autosexing, blue egg laying, crested and cream! Gentle personalities if handled from hatch. Great parents and very protective!
Cons: Kind of expensive since they're rare, unless you swap eggs!
We love our beautiful Cream Legbars! We currently have 13 of these amazing birds. Our oldest hen lays 5-6 blue eggs a week! The best part to me, though, is that you can sex these birds at hatch.
Our pullets and cockerals follow us around the yard looking for treats. The older birds sing and talk to us when they see us. I must admit that the roosters have a bit of a reputation for really funny crowing sounds...everything from broken toy to peep sounds and everything normal in between! The Roosters are gentlemen (ie my girls don't have naked necks), great protectors, and keep a sharp eye on everyone. 
We bought our first pair at auction from Burton Farms, more birds from Huckleberry Farms, and hatching eggs from Lonnyandrinda and Cjwaldon.
A few pictures of some of the younger birds!
London watching over Kate and Diana
A boy!
A girl!
Graphite with Cider and Chocolate
Blue and Lucy, our first pair
Gray and Lucy grown up
Chocolate