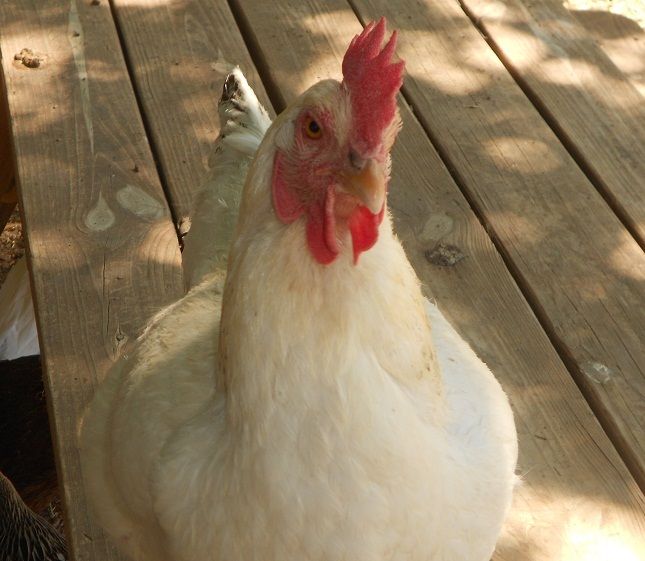 Pros: The first of my flock to figure out a new environment.
Cons: Easily spoiled. Once you give them a privilege, they expect it.
I had two to begin with, but one turned out to be a rooster and I had to cull him.  Both were the friendliest and smartest of my birds, and they sat beside me while I gardened, waiting for me to throw them weeds or worms.  Now that the chickens are laying age (sans rooster,) the hen gives me a large egg at least 5 times a week.  She's extremely intelligent, and she knows exactly where her treats come from.  If I don't let her out during the day, she can be quite vocal about her desires, while the other hens cluck happily in confinement.  Very well-mannered, hasn't been aggressive at all.  But if I walk in her area holding something in my hand, she will assume it's a treat for her and will jump up to grab it from me.