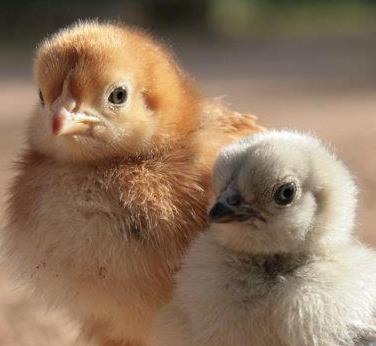 Pros: They're great scratchers and tillers.
Cons: They're shy and fast to catch and hold.
After my light Brahma got taken by a cat, I ended up buying two teen Dominiques - named Dottie and Spottie. They're both pretty relaxed animals. I unfortunately didn't raise them as chicks, buying them about eight weeks old. They're still adjusting to me, but don't like to be held. I'm slowly working my way to them. They love the yard and like to eat grass. They like sitting and poking at things within their "nesting" vicinity. They've gotten along with my Easter Egger after a rough week of pecking, and they're all sleeping together. They're a great addition to my flock.