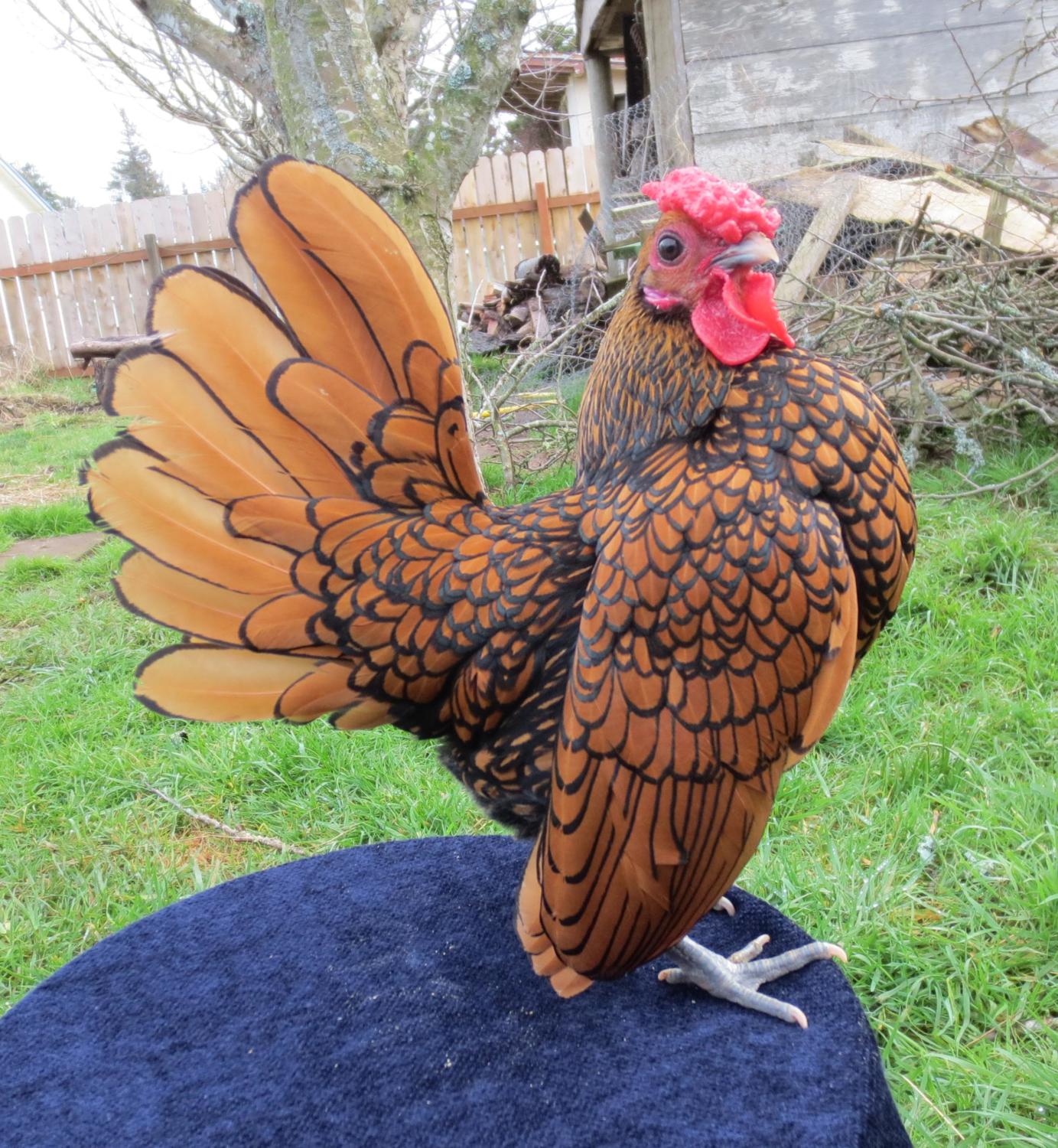 Pros: friendly nature, easy on your lawn, the babies are just plain the cutest!
Cons: need to be on very dry bedding as they are so low to the ground
Excellent bantam that is much under-appreciated in the USA. Can come in many colors but usually just found in a few. Has a wonderful breed club called the JBBA (Japanese Bantam Breeders Association) that supports the breed, has lists of breeders whom you can buy them from, sponsors shows, and is generally  very helpful. The baby chicks are adorable, with their short little legs. They are easy on your lawn because their legs are too short to tear up your grass.