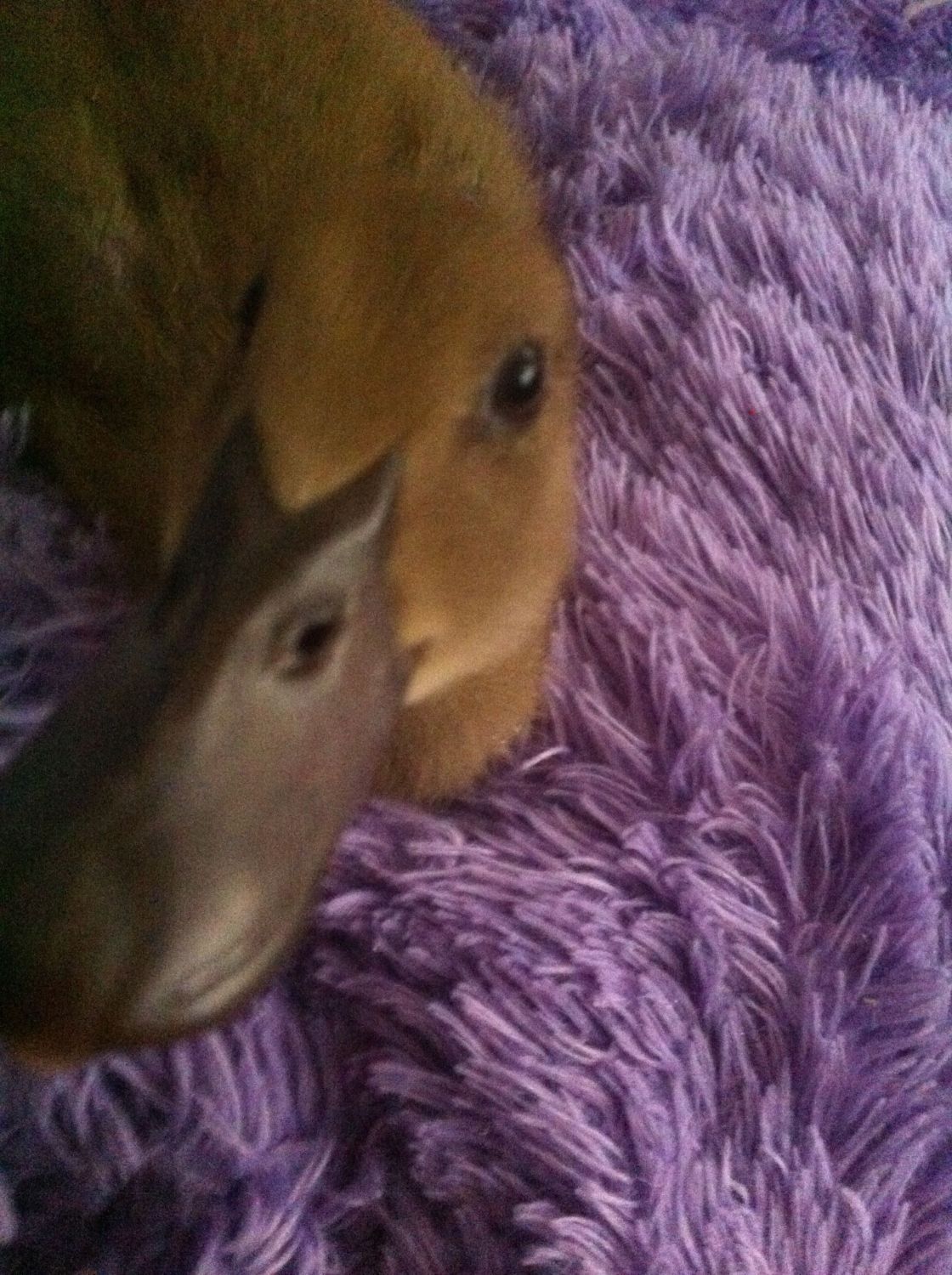 Pros: Great pets, smart, good layers.
Cons: Easily spooked
My Khaki's are certainly the favorite of my flock thus far. They are spoiled rotten and wonderful around people. They are skittish around children and are easily spooked by loud noises but calm down over time. They are very loving ducks and are more than happy to sleep on your feet or cuddle in your lap whenever you go outside and enjoy giving a loud greeting to their primary caretaker every time they walk past. Though I have never tried, they seem to be too small to be much in the way of meat but do lay nice large eggs year round. Overall, they are great, loving pets. Each has an outstanding and unique personality that makes raising them even more rewarding.