Pros: Really Cute Chicks!
Cons: Very wild, almost feral!
My little Light Brown Leghorn is 17 days old now and she has always been completely wild.  Now with the freedom to move around a 12 x 12 converted horse stall, she's even wilder than ever!  Pretty bird though,  she is standing twice as tall as the Buff Brahmas of the same age!
I am looking forward to her being a great layer though, here's hoping we'll find out later this summer!
I think we'll just have to call her Speedy!  Here she is at 2 days old.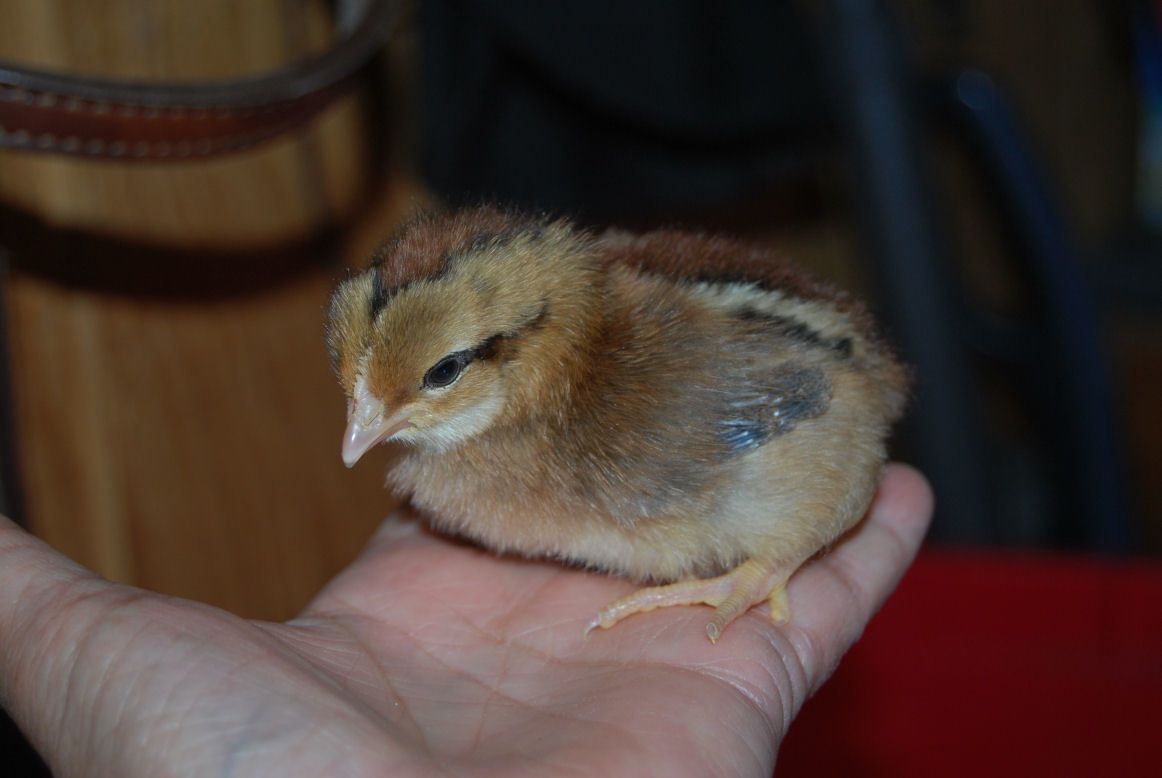 Speedy at 2 weeks old