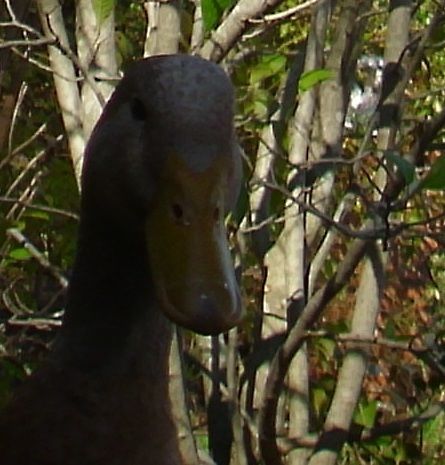 Pros: Small, lots of personality, good foragers.
Cons: Flying ability, noisy
My favorite duck.  I have had these guys, depending on the time spent with them, either being very bonded with me, or not so much.  I have one that is really a great funny friend and follows me around like  puppy.    They are lightweight if you need to tend or pick them up, but if  you plan to eat them, they have a more wild taste and not as much meat.  I have heard they aren't great layers, but I found with two hens we had eggs just about everyday all summer. They don't seem to lay much in the darker months.   They are very chatty ducks.  I have different breeds, and these guys are always the loudest (and they are my smallest ones).