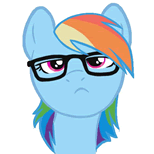 Pros: Great layers, friendly, pretty
Cons: Can be broody, bossy, loud!
I only have one of these girls, and her name is Nimby Nugget. She is a very nice girl and an early layer - started way before my heavy layers were supposed to. She has a beautiful buff color and is one of my fiancee's favorites. She squats for pretty much anyone and is very easy to pick up and cuddle since she's so relaxed. She does tend to boss some of the others around and has been known to test her boundaries with the flock (ninja kicking the rooster and picking on the boss brahma twice her size) but is gentle with chicks. Her eggs are plentiful and a pretty tan color. I really like this breed.