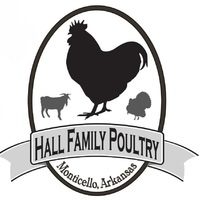 Pros: Large breed, fair dual purpose, excellent exhibition choice, great with children, gentle.
Cons: Fair dual purpose, large breed and needs more space.
There are several different type of birds that are all listed under Orpingtons.
Large Fowl and Bantams (minatures).
Exhibition type bred to the American Standard of Perfection.
Hatchery type bred for production.
English type. These are new colors imported from England and Europe that are bred to the British Standard.
What you wish to use them for will determine which type you acquire. If you just want yard art any will do. If high egg production, go with the hatchery type. For exhibition, you want those bred to the American Standard of Perfection. Not much space? Try the Bantam version. They are about 1/3 the size of the large fowl; are very gentle; and excellent layers.
The American Standard of Perfection recognizes Orpingtons in large fowl and bantam in Buff, Black, Blue and White. The Blue will produce Splash. Some breeders are also working on new colors like the Self Blue (aka Lavender), Golden Laced and Lemon Cuckoo. A Brown Red Orpington was shown at the Crossroads of America Joint National Poultry Show in October 2011.
The English type have been imported in Chocolate, Jubilee, Lemon Cuckoo, Black, Blue, Splash, and more colors are planned in 2012.