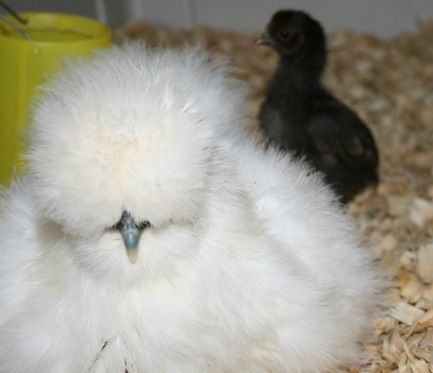 Pros: Beautiful, Go well in mixed flocks, Quiet
Cons: Skittish, Top hat freezes when wet and cold, Can't see well
I had six golden laced polish. One died as a chick, two were killed by dogs, one was culled because he was attacking my mother, the last two are still with us. We were left with one rooster and one hen. Our rooster is FANTASTIC. He is very good to our hens and leaves us alone for the most part, though he does challenge me every once in a while. I like them a lot, but they are too skittish. They're not the type of bird that would be kept as a pet (with exceptions of course).
Most people say they are not good in a mixed flock because they can't see, but ours do very well.
One of our problems is that our hen hides her eggs. We haven't had a Polish egg in months, which is horrible because we wanted to hatch a few.
I wouldn't recommend this bird for people who want pets, but if you want them for viewing, they are a good choice. We are even thinking of ordering a few silver laced sooner or later.