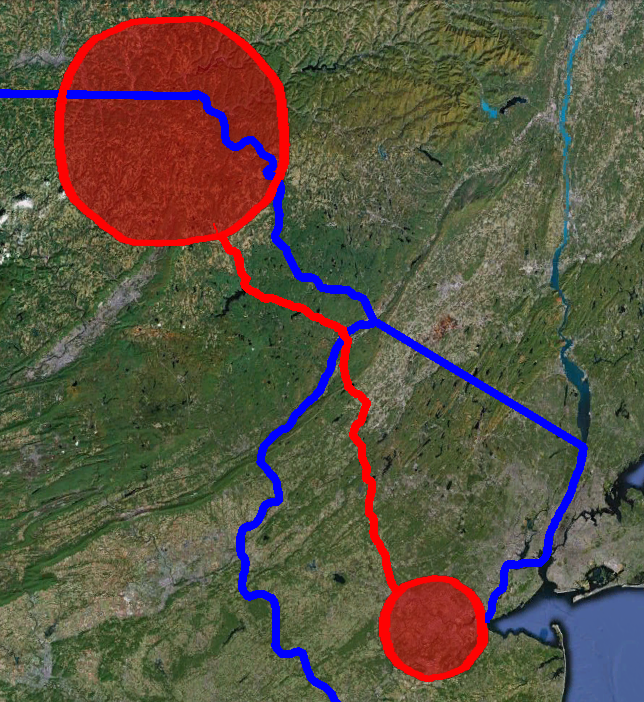 A couple years ago I ordered 57 chickens. I purchased several chickens of different breeds, along with a "Rare Breed Special", which included all sorts of different, interesting breeds.
I knew that my mom loved the "Big Bird" look, with all those crazy head feathers, so I chose to include one Polish of each color; Buff Laced, White Crested Black, Golden, Silver, and White.
As they grew up, I noticed that they were on the low end of the bell curve when it came to intelligence. They seemed to lack common sense. I've read online that it's because they have all those feathers over their eyes and they can't see very well, but this is not true. They didn't grow feathers long enough to block their vision until they were older, and they were acting dumb from the very beginning. What I also find interesting is that I currently have a Mottled Houdan, which also has the head feathers blocking her vision, but she is one of the sharpest chickens in my flock.
As for those beautiful head feathers that the Polish are so well-known for? I never got to see them. From the moment they began growing crests, all five Polish chickens spent all day long pecking at eachothers' heads. They would stand in a huddle and dig their beaks into the flesh of the one standing next to them, then that one would do the same in return. They didn't show any signs of pain or discomfort. There were chunks of bloody flesh hanging off of them and bare, scabby parts of their scalp exposed. As soon as a wound would start to heal, the others would break it open again. I was MORTIFIED!!!!!!!!!
Going in there and breaking them up did little to help. A few minutes later they would all gather again and continue pecking eachother raw. Their heads seemed to be magnets to eachother- one couldn't walk past the other one without tasting his head. They quite literally looked like they were thinking, "HEY! Check that out! *BITE* ............ HEY! Check that out! *BITE* ......" The ones receiving the peck seemed like they were thinking, "Huh, I wonder what that must have been....... Hey, it happened again, what could that have been??"
Needless to say, they all had half of a bloody crest. The white one got so bad that we had to put him on the outside of the pen. After weeks of healing, he was finally back to looking good, so we put him back in the pen. Since he was never separated from the flock (only on the other side of the wire) we figured he would be fine. We were right- all of the chickens were fine with him- but as soon as we put him on the ground, the other four Polish ran over to him and began feasting on his newly-grown head feathers.
All of the other breeds of chickens left the Polish alone. There may have been a curious peck at a scab from one of the other hens, but they really didn't seem interested in joining the insanity. None of the sprays seemed to work- I tried Blu-Kote and it 'hid' the scabs for a few minutes, until one of the Polish noticed that it WAS in fact a scab and pecked at it. Then the others all ran over and started pecking at it as well.
We eventually had to slaughter several of them. My mom didn't want us to slaughter the Golden or Silver Polish since those were her favorites. It did seem to get better after we did that, since now it was one against one, instead of one against four. They also spread out a little more instead of standing in a huddle. We 'sort of' got to see their crests grow out, but there was always a bloody scab on their heads.
Anyway, that is my experience with Polish. I've read here on BYC about others with the same problem. I have some new Polish babies now, so we'll see if they behave the same way. If they do, I will have to put them into isolation pens. I'm only planning on keeping two Polish at a time from now on. lol
Jenne