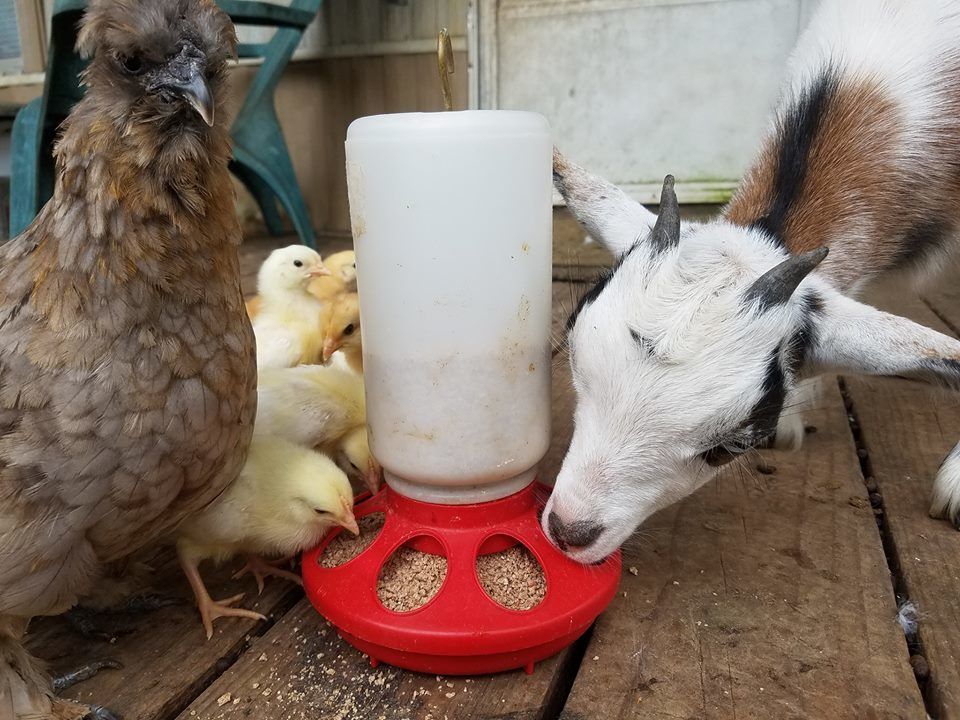 Pros: Good layers, hardy in cold and warm climates
Cons: Can be aggressive to other breeds
My parents bought six production reds two years ago.  One died suddenly with no reasonable explanation for cause of death.  Last year, my parents decided to add another couple of different breeds, and the productions did not take kindly to them.  The first addition was a Splash colored Ameraucana (Betty).  The productions could tolerate her in their coop as long as she was in a crate, but if she was in close proximity, they would gang up on her and try to kill her.  My mother bought a second coop just for her, but it was too late.  Betty flew over the fence and was killed by a dog.  
The production reds are not an overly friendly breed to people, but these were okay around people.  Even my children enjoyed holding and chasing them.  My daughter even enjoys hugging.  :)
If some one who has this breed, and encounters the same problems, you can try what I did.  I wanted to conduct an experiment based on chicken behavior.  My mom wanted to get different breeds as before, but was afraid the past would be repeated.  I took one of my mom's younger chicks and set outside the big coop (if this didn't work, she still had the second smaller coop she ordered before).  The most aggressive would run at the fence to get to the chick.  I took the two most aggressive home to my coop, disoriented them where they have to get used to different breeds and obtain a new pecking order.  They did not show any aggression towards my chickens, not even the 10 week old babies I had already integrated in with a few older ones I had.  The three my mother had left over were tested with a chick with close supervision.  None attacked it, but they wouldn't let her integrate either.  Eventually, we overwhelmed them with four Ameraucanas.  Eventually, the Ameraucanas integrated, and no more issues evolved.  The two I took never showed any more aggression.
SO, overall, this breed is a good layer of large brown eggs, even in winter months.  They can form their own click and become aggressive to other chickens, but can be reformed if required.  They are great with kids, though they won't willingly come up for attention.