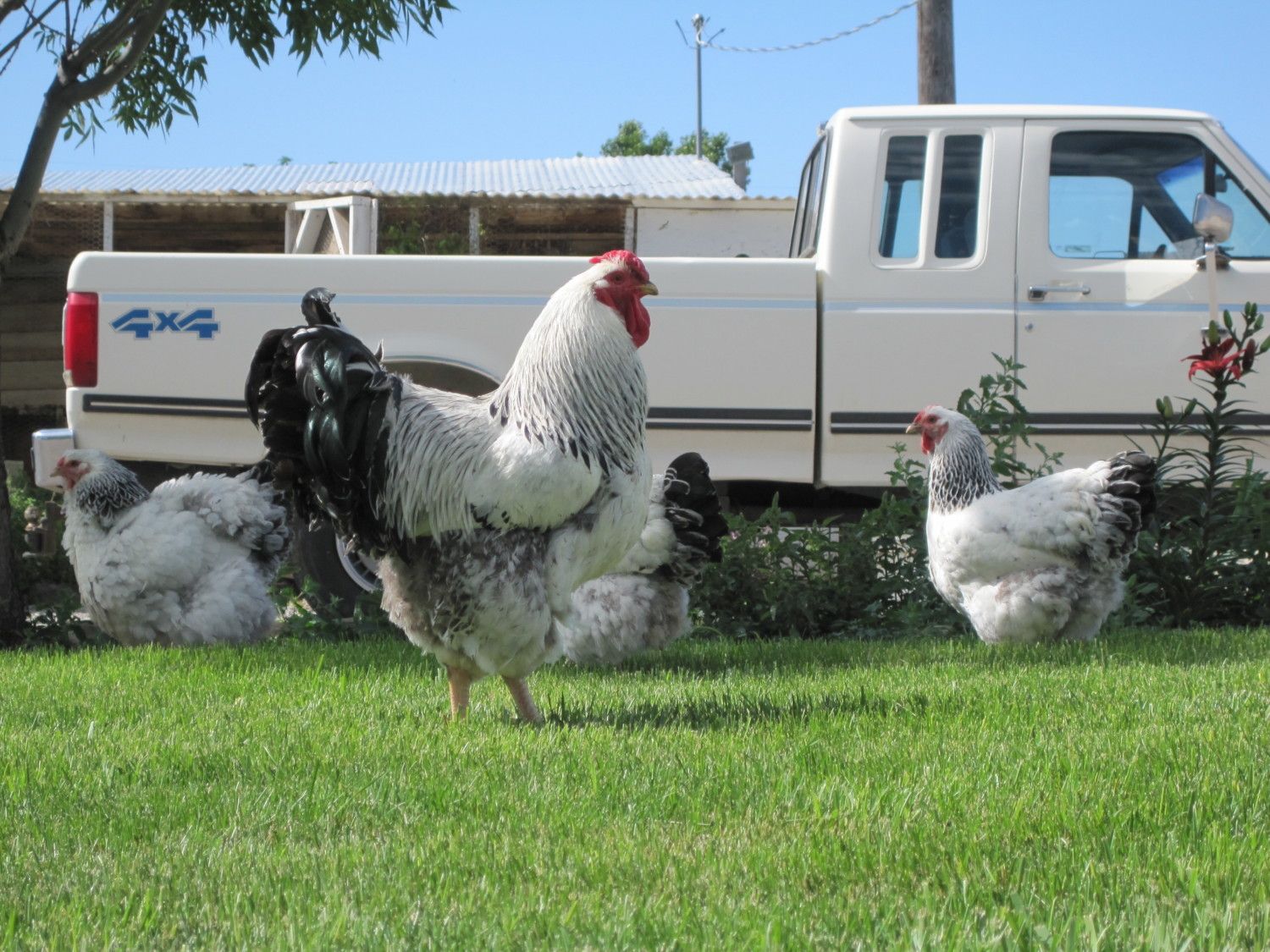 Pros: Great layers and great meat birds.
Cons: I do not have any negative things to say.
This line of Rhode Island Whites seem to be very gentle and easy going.  They are great layers of mostly Ex-large, large and once in a while a medium sized egg.  They are truly a dual purpose in every aspect of the word.  They are a massive solid bird. 
When I dressed out some cockerels at 26 weeks old they came in at an average of 5 pounds.  Mine line of Rhode Island Whites are not hatchery birds and are a true Heritage breed bred to the APA Standard for Rose Comb Rhode Island Whites.
Cockerel at 7 months                                                                 Pullet at 7 months
If you can find the true Rhode Island White you will love them for their great egg production, meat quality and personality.