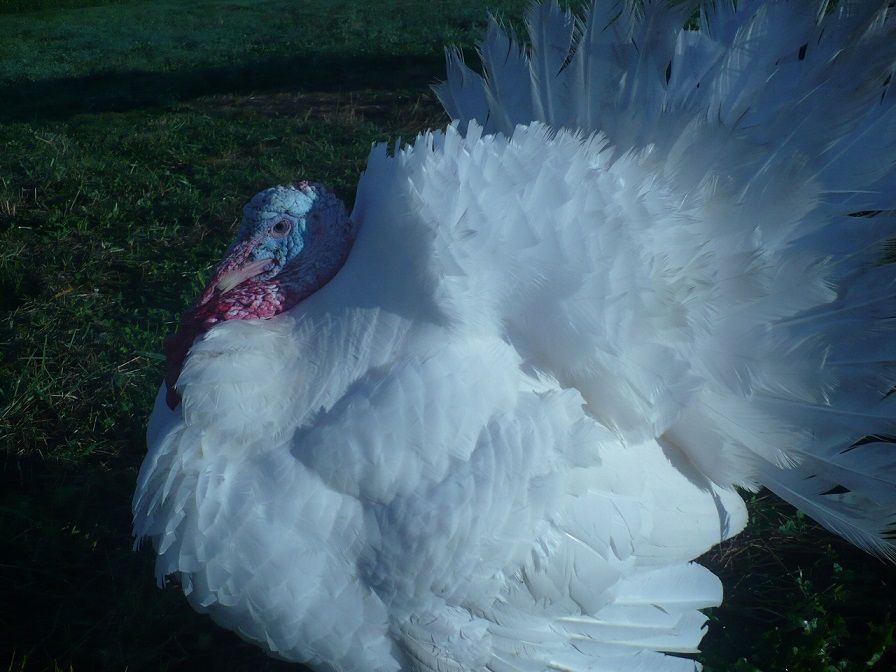 Pros: Great layer, calm disposition, chicks easily sexable at hatch
Cons: Hard to find, no commercial hatcheries carry them yet
Take a Rhode Island Red, add barring and take away a few other genes, and you have an auto-sexing brown egg layer. The commercial world is dominated by sex-link hybrids, but as everyone knows (or soon finds out), the magic of color sexing chicks does not continue into future generations. Hatcheries might like this because it keeps customers from raising their own replacement stock, but backyard breeders who would like to hatch their own, would be much better served by keeping auto-sexing breeds.
Our hens are top notch layers, yesterday I collected 10 eggs from 11 hens, and one of those is the original hen and is likely still completing her molt. They are calm but curious, always first in line for anything that looks like a treat.
Roosters are pretty and never people aggressive. They get large too (like a RIR) and would no doubt make a reasonable meat bird.