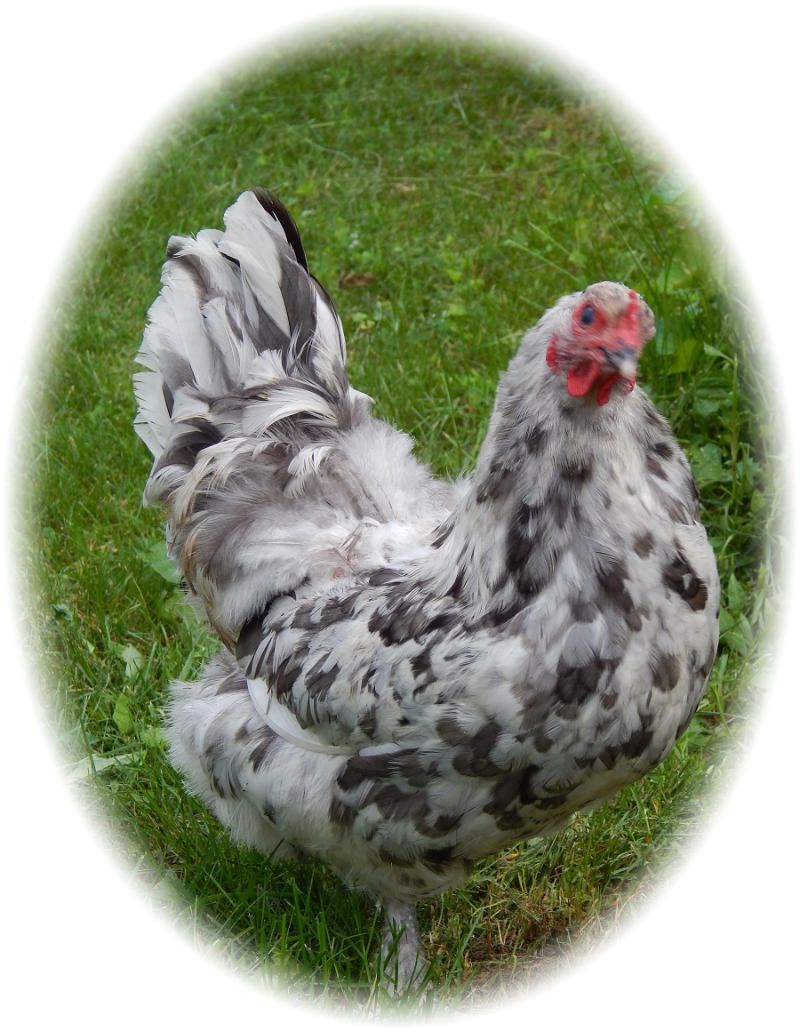 Pros: Sweet, gentle personality, fluffy beards and muffs, 5 feathered toes, decent layers of light pink eggs, good mothers, the list goes on!
Cons: My con is from my breeder only, and that was that she was poorly bred (at least to the SOP), otherwise an angel!
I currently only have one Salmon Faverolle, (a pullet named Fritzle). I had another one as a chick, but sadly she died of phnemonia, and she was going to be so gorgeous! In terms of a good quality Salmon Faverolles she has split wing, too much black for a girl, and her tail is a little underdeveloped (plus she just loves to step in everyone's poop!). But most Salmon Faverolles girls lose their black coloring, thicken up, their tails grown in, and they become cute fluffy, lovable, pet chickens. Although she will never be a high standard show quality bird she has an awesome personality (like any well handled bird of this breed should). She's very gentle with...
(read more)