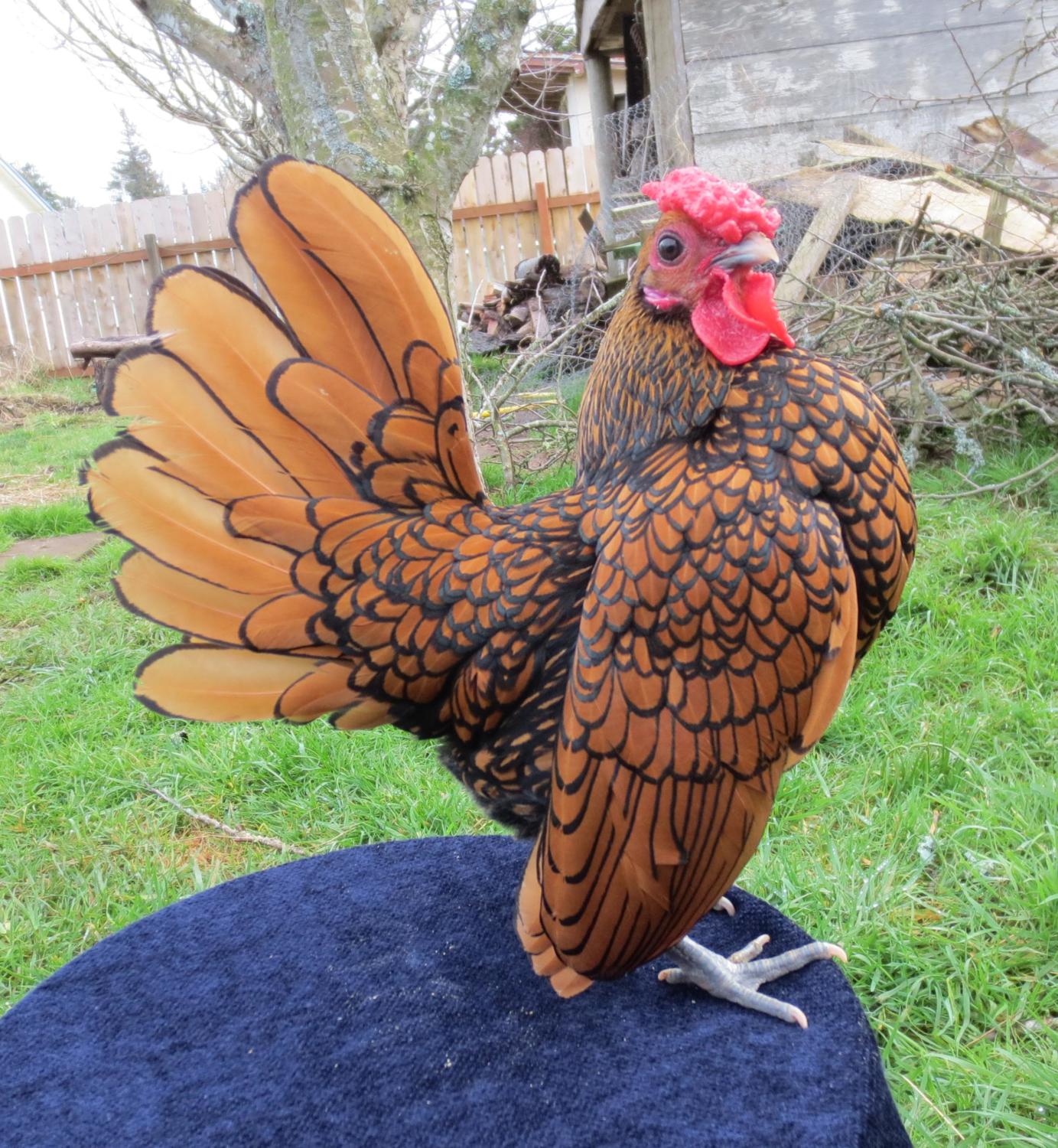 Pros: tiny, need very ittle space, beautiful, personality plus!
Cons: have a sharp little crow, can be difficult to hatch
These tiny bantams are perfect for a backyard or garden. they are so small they will not damage your plants. However, they do need fencing with a top netting as they fly very well. They are so beautiful and have such striking markings that even "non-chicken" people will find them impressive.  Have lots of personality and take to patient training very well. Can become quite a pet. There is a marked difference between show stock and hatchery stock. Breeding and Hatching is best for a experienced breeder. These make excellent show birds as they have that "look at me" attitude from day old babies. Most important for rearing is to keep them dry and out of the wind. They are small enough that they can be kept indoors quite well, so long as they get outside for a few hours on the grass. And since the male and female are identically marked, a person living in the city can have girls without boys and not be sad about not having a rooster.