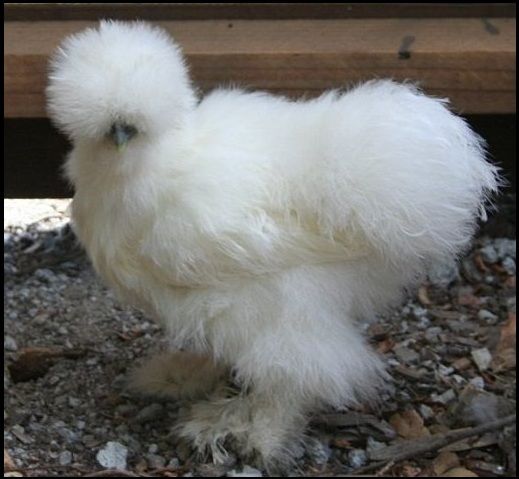 Pros: so cute, friendly, docile, good layers when not broody
Cons: the go broody more often
I LOVE my silkies.  They are gorgeous, sweet, everyone loves them!  They let my 2 & 4 year old pick them up.  They are nice to all the other breeds.
They go broody often which can be a good thing or bad thing.  For me it is not so great as I do not plan on hatching any eggs soon but when they are not broddy they are great layers.  I got almost an egg a day from each girl.
They also lay some pretty eggs.
I got mine from Cackle Hatchery