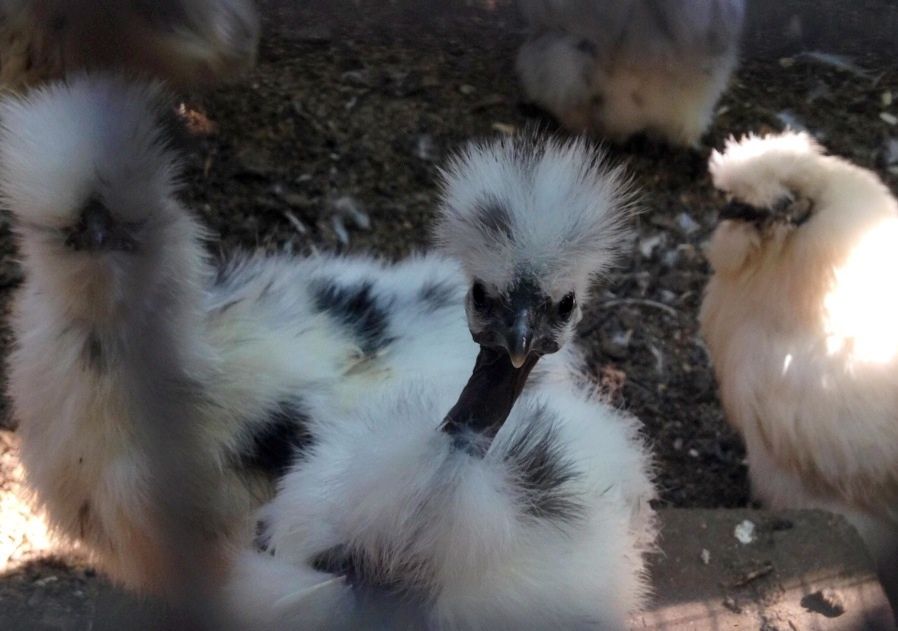 Pros: Interesting, cute, small, wonderful disposition, and great broody mothers!
Cons: Egg laying can be a con since they are often broody. They also require a little more TLC than other breeds.
Silkies are a wonderful bantam pet breed in my experience.  They have funny personalities and are friendly, even with children.  They make great, nurturing mothers and even the roosters are often good with chicks.  This is why some use silkies to hatch eggs from other types of poultry.  The silkie girls were born to be mothers and often go broody.  They are dedicated and determined to hatch! 
I say they require more TLC than other breeds, because they cannot see well with their large puffy crests.  They are a very easy target for predators and should be free ranged only under close supervision.  This also makes them fall easy from attacks of other chickens, and they can easily get brain injuries from head pecks.  Silkies aren't the best about putting themselves away in a coop either when they have an attached run, so it may be necessary to pick them up and put them to bed.  This is especially true when it's cold and wet.
I think their fluffy look is absolutely adorable!  Silkies are the chicken for me.  ♥