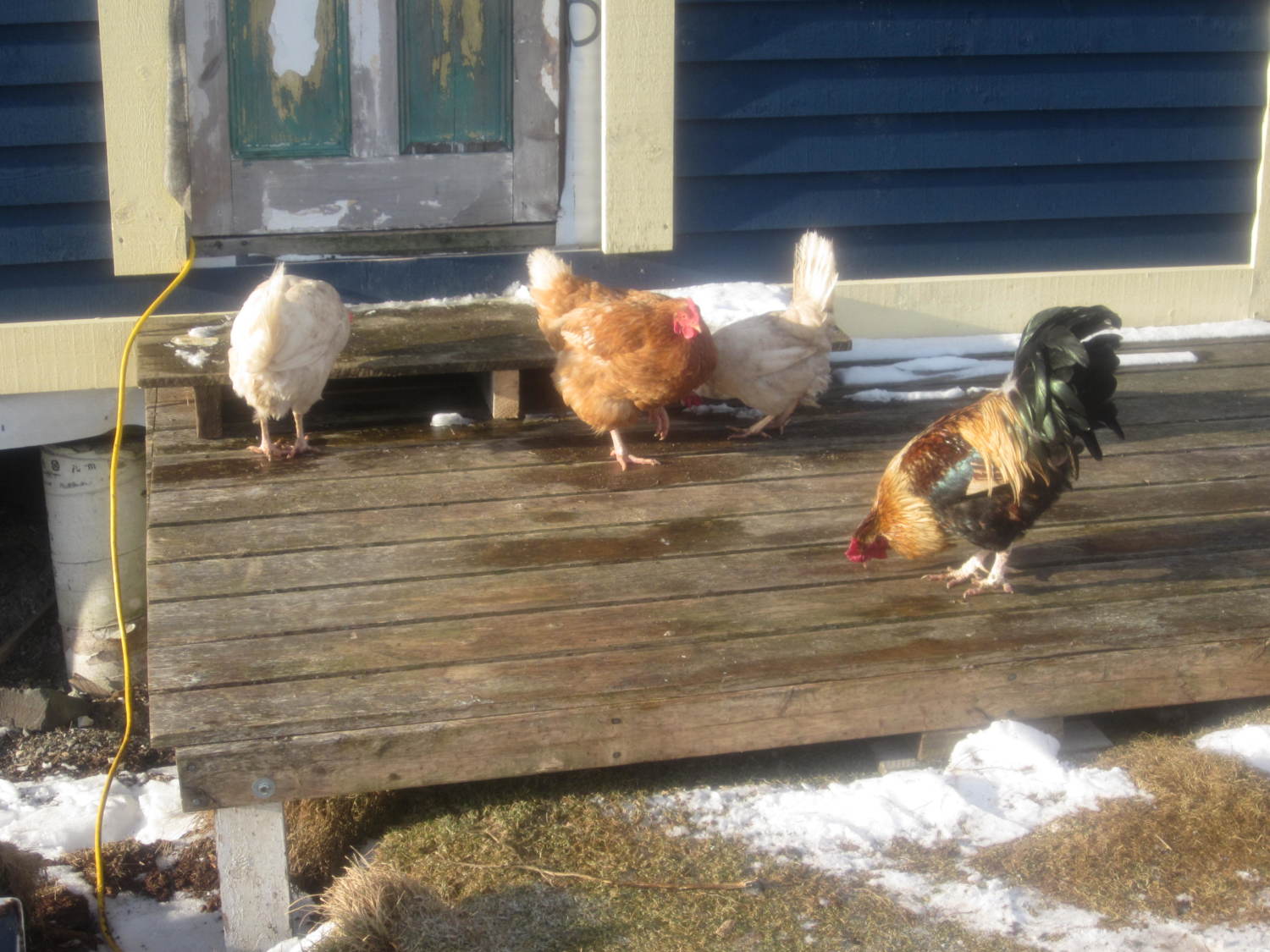 Pros: Gentle, easy to handle, querky, maternal
Cons: Don't perch well
We adopted two eight month old silkies in the fall of 2011. At the same time I picked them up I collected a hen with six of her own chicks and six the farmer took from another hen expecting her to mother them. She didn't but the silkies stepped in, even though they had never raised a brood of their own, they took turns sheltering the chicks during the day and at night the chicks just cuddled up with the nearest one.
They lay about three small eggs each a week, and have done so right through the cold winter.
At first I was concerned that they didn't perch, one would always cram herself into a corner of the outside run and I would have to pick her up and put her inside every night. Eventually, as the winter came on, I moved them into the 'big house' with the rest of the flock. This didn't work too well because of their habit of sleeping on the floor, that position meaning they would frequently get droppings on them. I put a small, wooden bird house into the coop and this works well - one nests inside and the other perches on the roof (its about 12" tall) and they lay their eggs in there.
They don't seem to be very intelligent, whereas the other hens quickly figured how to get in and out of the automatic door these two still wait for me to come and open the large side door. 
They stay together all the time and don't stray far from the yard. They have a lovely temperament and are easy to pick up for a cuddle, ideal to introduce children to the flock - and their small eggs are also perfectly child-sized.