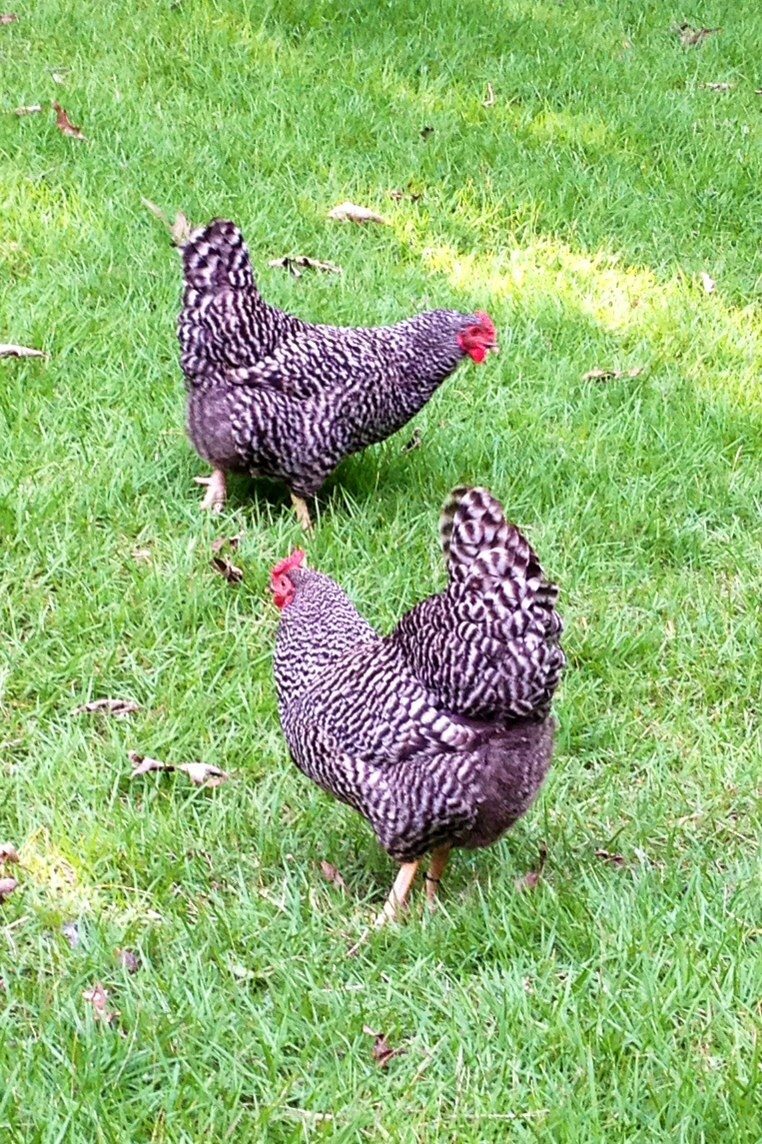 Pros: Attractive, docile, great broodies if you don't want to deal with bators.
Cons: Not friendly lap chickens, hawk magnets, will stay broody for over 3 mos
We've bred and raised 16 Silkies over the past 2 years, handled them daily, but none of them got particularly friendly. They are so docile, though; they will meekly submit to being handled. I have bathed and blow dried hens and roos without any fuss. The broodies won't get upset or peck when I check out the eggs or chicks under them.

All of my girls started laying eggs after 7 mos.of age and would go broody for the 1st time by 9 mos. If I didn't let them keep the eggs, they would stay broody for over 3 mos! I do use them to hatch eggs from other breeds. My moms would go broody again within 3 weeks after they stopped raising their chicks. My oldest roo would actually give the moms a break and take care of the chicks for a while.

Although our Silkies aren't as friendly as we hoped they would be, we do enjoy watching them free range in our backyard. They are so cute and resemble two legged poodles running around. Our eldest female frequently and loudly yells at the others, so she's been nicknamed "the Bitchin Chicken", lol! Unfortunately, Silkies are hawk targets. The neighborhood red tail ignores the standard size chickens and zeroes in on the Silkies only, so when we aren't home, they have to stay in a covered run while the big girls get to run free all day.