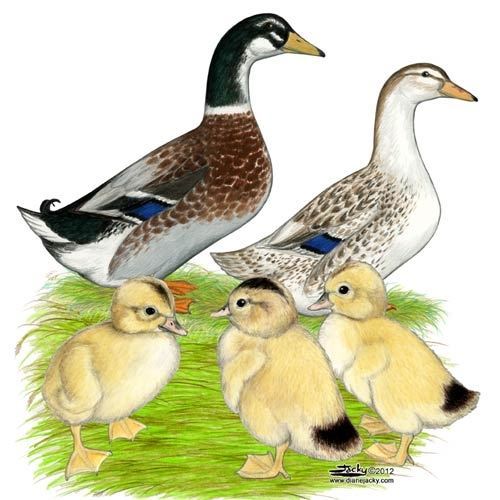 Pros: Fast growing, Green Eggs, Small Appetite
Cons: Difficult to find sellers/breeders
Not going to much on egg production because I have the following:

3 Mature Drakes
4 Growing Ducklings (various females I believe)
and 6 extras in the incubator

So hoping for more on the way!
Yes I love this breed!

I knew from the moment I noticed how quick and easy they grew, nothing grows as fast and fantastic as a Stanbridge (of all the breeds I have known and kept) and better still, they have a small appetite and just seem to keep thriving. Straight outdoors at 2 weeks (with option to go under heat lamp-indoor enclosure) and they do fantastic.
Busy and active ducks, put my "Busy" Silver Appleyards to shame. Almost ornamental in shape and type, a long and regal white duck looks great on good green grass about the garden - alternative to standard Pekin or Indian Runner.

I find the history interesting and am excited to try and aid in the publicity and add to the numbers of this rare breed.


This is Barby, he hurt his leg when he was a duckling and during the "rehabilitation" he became EXCEPTIONALLY tame
He hangs out with his two brothers with my calm and mellow West of England Geese.