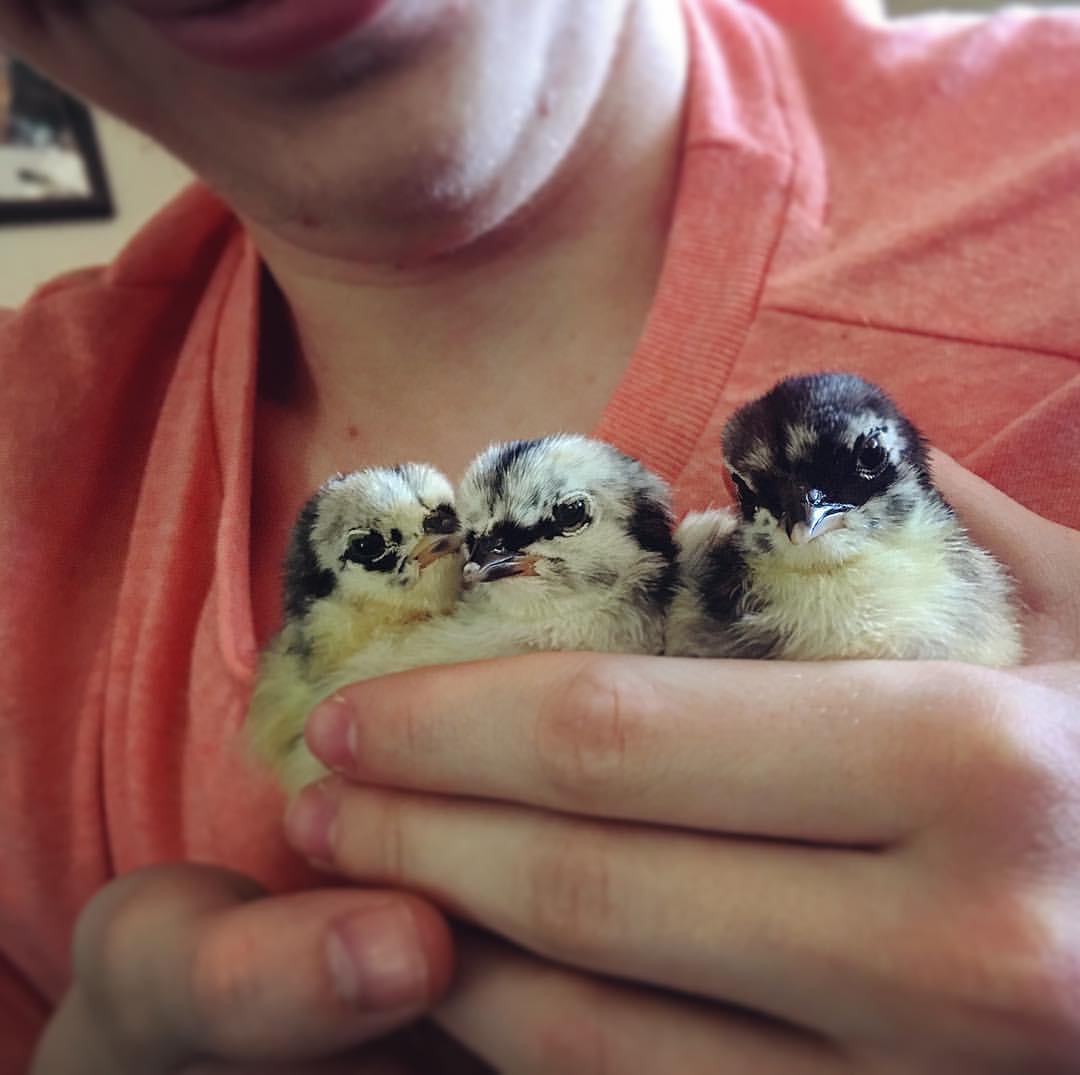 Pros: Excellent layers, we were getting more huge brown eggs each week than we could possibly use.
Cons: The high egg production rate makes for a shorter lifespan and great potential for egg-related issues.
The first flock I helped raise was comprised of five red star hens and one rooster. The rooster was my sweet boy, and by far the best rooster we have ever, ever had. I miss him constantly. The hens were incredibly personable and sweet (for the most part, Jackie was a feisty girl!) They were all very calm and easy to handle and pick up. In fact they were so relaxed and friendly that trying to move them anywhere without carrying them could be difficult since we would have to just physically push them. Our sweet flock of six got us hooked on chickens with how wonderful they were. Our birds were totally free range and did very well with it, we never once lost one of our stars to a predator. They were always in their coop on time at night, and boy, that rooster was a beast when it came to keeping his girls safe. The downside was their lifespans being shortened by high egg production. We had each hen until her final moments, and they all made it to at least five years old, with two making it to six. The girls slowed down a lot in their age, but none of the other birds we eventually added ever dared question the authority of the stars. Sweet, wonderful birds, I'd recommend them to anyone.