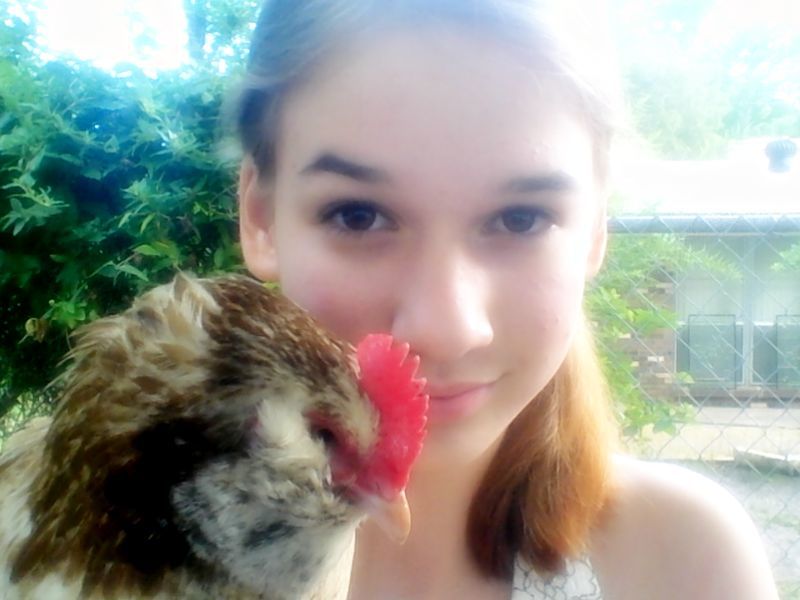 Pros: Good layers, not too flightly, pretty, sex-linked
Cons: Black Star's LOUD!
I love my Red Star. She is very sweet, freindly, a good layer, even at SEVEN years old!
My Black Star's on the other hand...
Are not very freindly and are LOUD! One of them started crowing. Yes, I'm sure it was a hen, as she was black with gold hackles, and I have seen her lay an egg. I know she was trying to crow but it came out more as a bloodcurtling shriek that would rouse everybody in the neighborhood. She even did it once and 2:30 A.M! It was a horrible noise! We gave her away to a good home- pretty much the only thing we miss is her big double yolkers; she was a great layer! We have another black star who is pretty quiet and small- we like her okay. However she had a VERY loud egg song.
So if you live in a urban area like I do; beware the black stars.