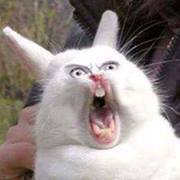 Pros: Very tolerant to both heat and cold. Calm and friendly, often to the point of being dog-like. Eggs are Lg to Ex/Lg and in various shades of brown.
Cons: None to speak of...The cons are in the minds of some who see them for the first time.
My family has bred these birds for more than 70 years along with Australorps.  We have recently decided to cut our work load and the breed we dispersed was Australorps, another one of the great production breeds.
The initial 'Jurassic Park' look of this old breed does indeed make some people skeptical that they are chickens at all but once you get to know the breed, realize what wonderful personalities and production qualities they are endowed with, it's very easy to fall in love with them.  Many are dog-like in as much as they will follow you around and try to 'help' with whatever project is at hand. That being said, it would only follow that they make excellent pets for children...of all ages.  Additionally they are above average brooders and take the job of motherhood very seriously.  Some will group-brood, with as many as three hens caring for the chicks as if every chick was their own...then some are very territorial and guard their chicks against adult birds, other animals and humans they do not know.
Am I prejudice? Absolutely, but my views are based upon a lifetime of raising this breed and if they weren't all I say, they would have gone  down the pike many years ago.