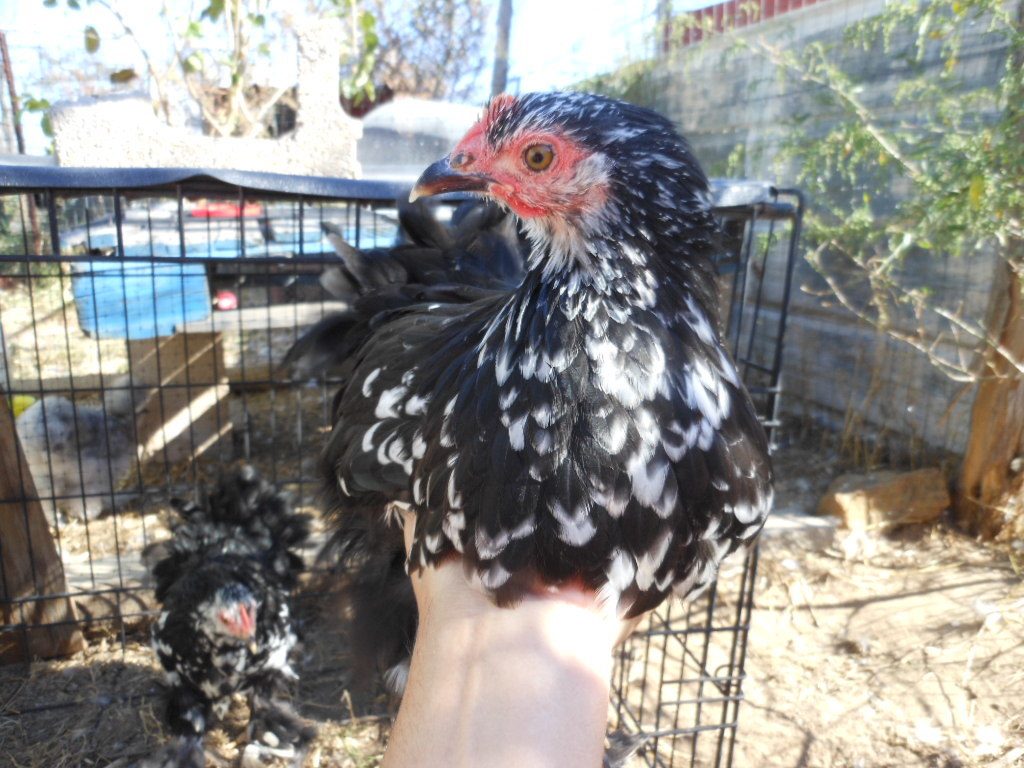 Pros: Quiet, friendly, good layers, pretty to look at, calm, gentle
Cons: None that I know of!
I have some Welsh Harlequins that I ordered from Metzer farms and they are very calm and quiet. Some of mine have been shy and others extremely friendly and always come running when they see me and they greet me with soft gentle squeaky sounds... I can't explain the sound too well but it's a very soft sweet sound. I love these ducks their temperament is wonderful and even my one drake is very respectful of me and keeps his distance. He never gets too close to me and won't eat from my hand unlike the girls which makes me have a lot of respect and love for him because I feel totally and completely safe and not threatened at all whenever I go in the duck pen. This will be my first spring with them as adult ducks so I am hoping my drake doesn't change too much but I am prepared for anything.
I am definitely in love with this breed of ducks and am going to be hatching a few eggs in my incubator very soon so that I can have a few more of these sweeties. The girls do lay well. They have been laying throughout the winter. The egg size I am getting is about the size of a Large chicken egg? Maybe even a bit larger. I don't particularly like the taste of duck eggs so I don't eat them the way I eat chicken eggs,  but I do use them in baking and they make an amazing french toast and delicious homemade pancakes! The ducks are not quite as large as my Cayuga duck and defintely smaller than my Pekin girl. They are a light breed of duck but I would say they are definitely not too small to eat either if you are looking for a dual purpose duck. On top of all this I find them to be beautiful animals. I really like the contrast of a dark bill and dark legs on a lighter colored duck.  If you are considering Welshies as a layer, dual purpose duck, or even just for backyard pets, I think you will be pleased with them and I do highly recommend them.
I had 2 gold phase girls and 2 silver phase. These are the gold girls.
Whisper
Cookie