Quote:
Originally Posted by
Sally Sunshine

this is my little dutch bantam, Enid, modeling our adorable hand-made floral vest and clothesline costume. I made the close line band out of an old headband which i covered with shredded fake leaves to look like grass. then i used some Popsicle sticks and string to make the clothes line, and i made little shirts out of fabric. the mini laundry basket just adds to her look
Hey everyone finished my entry not as good as I was hoping for ended up having to photograph and rangle the very irritated chicken myself. Lol.
Note to self: measure the height of the chicken next time, poor Ginger was tripping over the legs. And I never did get the hat on her.
These are the two best pictures of Ginger as a scarecrow. You might imagine that she wasn't thrilled. Next time I'll get help.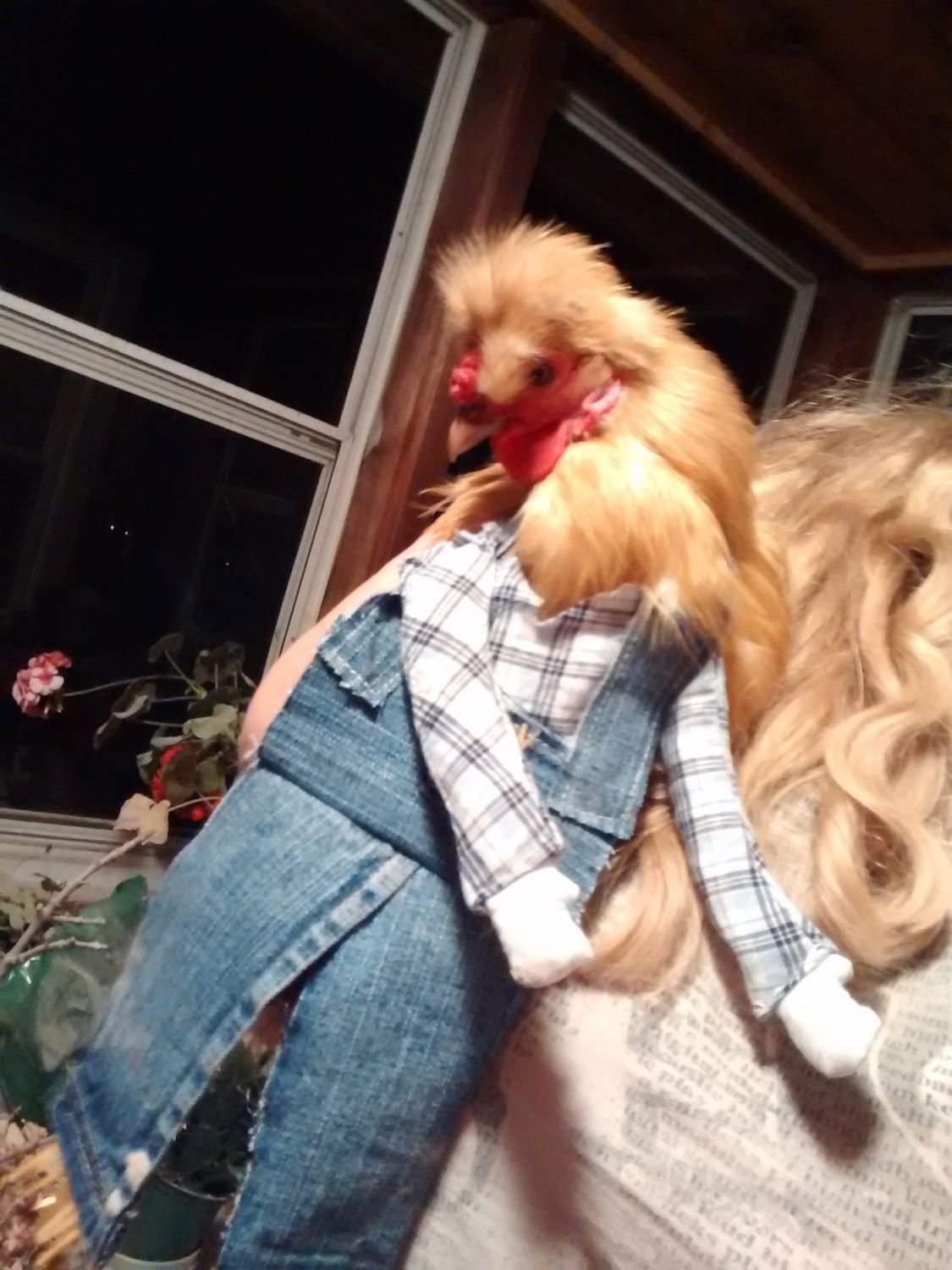 Here I have added a photo of the costume not on Ginger so the details and hat(which would have to have been glued on her head to make it stay there) can be seen.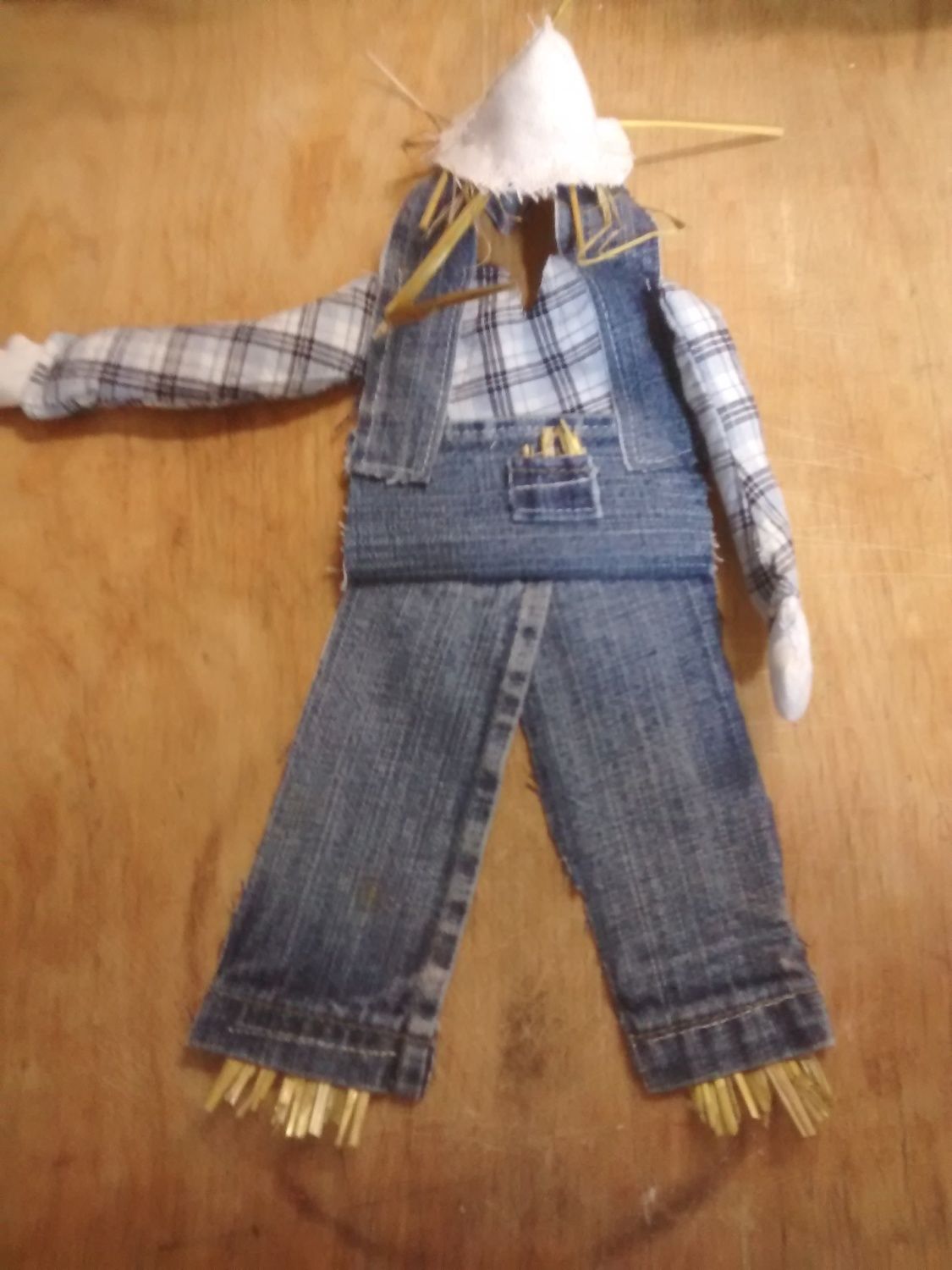 I sewed all the items from scrap material and added the straw details myself. As can hopefully be seen from the photos I made overalls with a front pocket that has straw spilling out and a shirt with attached arms and hands. There is also straw out the bottom of the pants and the hat.
please message winners and include me so that I can mark them off when they receive their winnings,
Thank you for your donations!
Congrats to all. What cute and clever chicken costumes:)