What do you think, favus?
Location: southern Ohio
Joined: 4/2011
Posts: 26,581

offline
It could be favus, a fungal infection of the skin, but I have seen similar areas where a rooster of mine was pecked, and the skin changed color from black to pale tan as it healed. Dry skin also possibly. The miconazole (Monistat 7) or some clotrimazole (Lotrimin) which is cheaper if generic generic would do no harm if you went ahead and used it once a day.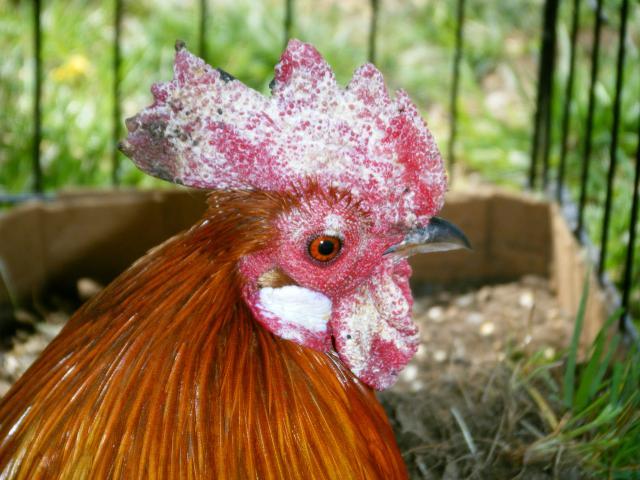 Favus
Joined: 7/2012
Posts: 27

offline