I have a pure bred Splash Andalusian roo that needs a new home.   [We thought he was a pullet till he started crowing].   He is about 6 months old now. 

He is a very handsome guy, and very, um, busy with the ladies - he would be great for anyone who wants to raise Andalusians - unfortunately, I don't own any other Andalusians. 

Since he is a rare breed, I'd love to find a home for him instead of eating him - it seems a shame since Andalusians are on the critical list with the American Livestock Breeds Conservancy. 

I am located in Kennesaw GA and he is free to anyone who can come by to pick him up in a timely manner.   [I won't ship live animals, sorry]. 

Here is a pic of him about 6 weeks ago - his tail is longer now and he is bigger and even more handsome.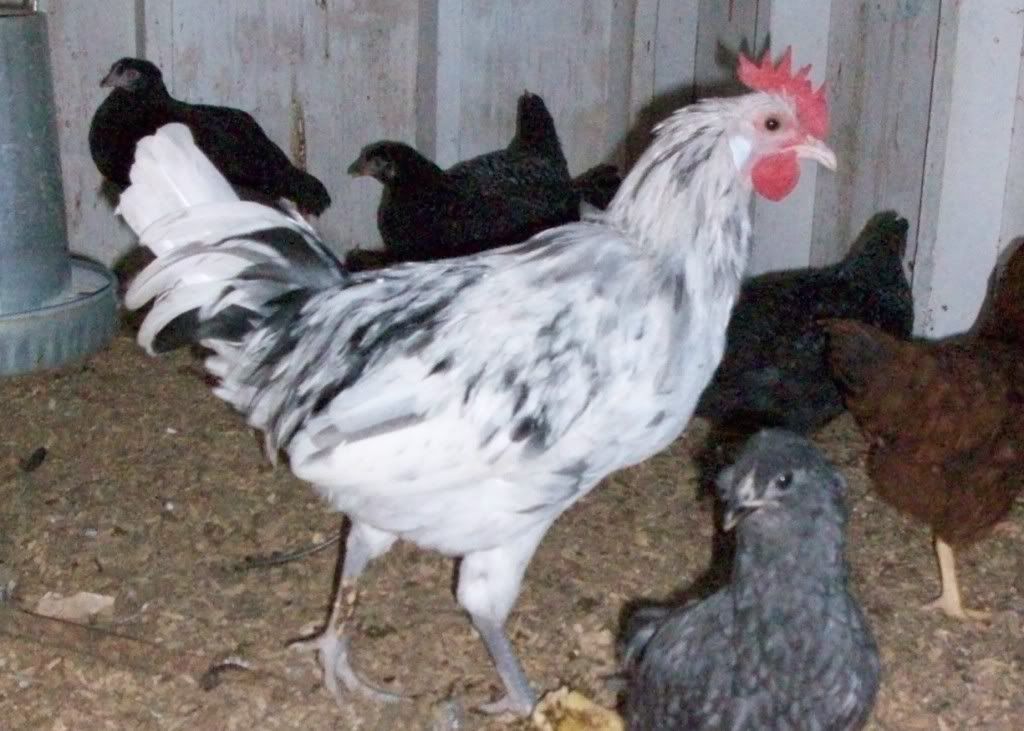 Let me know if you are interested. 

Kelly
Mama to 6 little Monkeys and a few dozen chickens - Ameraucanas, EEs, Buff Orpingtons, Cuckoo Marans, Welsummers, OEGs, and a couple of mutts
Mama to 6 little Monkeys and a few dozen chickens - Ameraucanas, EEs, Buff Orpingtons, Cuckoo Marans, Welsummers, OEGs, and a couple of mutts