no she isnt at all
I only clean the pallet coops that I dont have to go into, and yes a good mask but even then its tough on me.  I get bad no matter how little of a cold I get.  I hate steroids and treatments but they keep me alive I guess.  This time I watch the clock for when I can have another and pray the orals start working.  Thank you Kristin.
I think yours looks amazing!!  I will try the temp like you suggested, I keep getting them out too soon, I see yours is dark, I am always afraid I am overbaking, now I see I am wrong as usual!!  will try again and again until it works! thankyou!!
yer silly, the articles in the notes explain things better than I ever could
As long as you have ladder like ripped pcs of wood for footing you can get the ramp as steep as you need it, just dont go too crazy the more angle the bigger/thicker pcs of wood you may need.
This one looks fairly steep and I would think would work better with bigger slats or limbs!!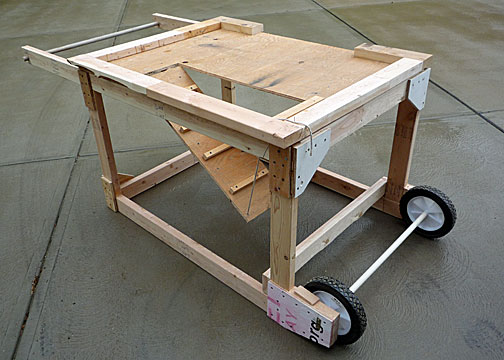 Bluebetween's Chicken Coop http://www.backyardchickens.com/a/bluebetweens-chicken-coop
This addition nest box works because of the large overhang above, HOWEVER, I would add a rubber FLAP from the wall of the coop out over the nest box to prevent leakage into the boxes.  doesnt need attached to the nest box just the wall of the coop and then long enough to send the water down past that seam.  I would caulk the top seam of the rubber after you screw it on.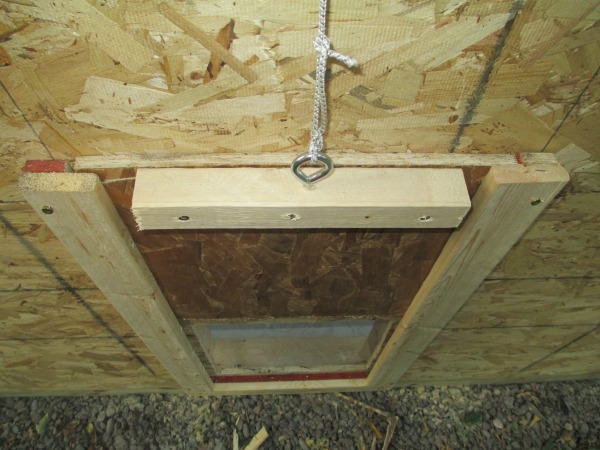 hthttps://www.google.com/url?sa=i&rct=j&q=&esrc=s&source=imgres&cd=&cad=rja&uact=8&ved=0ahUKEwjqt5rc0ZDLAhVJk4MKHfkWATEQjB0IBg&url=http%3A%2F%2Fwww.scottfamilyhomestead.com%2F2013%2F08%2Fbuilding-a-chicken-coop-part-2%2F&psig=AFQjCNHFaKUxxkLgpUzWIcEWVskaE0hzww&ust=1456411484753939
Arduino Chicken Door http://davenaves.com/blog/interests-projects/chickens/chicken-coop/arduino-chicken-door/