And the winners
of the
Photo Caption
#1 Contest
are..............
1st Place
Hurley
2nd Place
Sambi89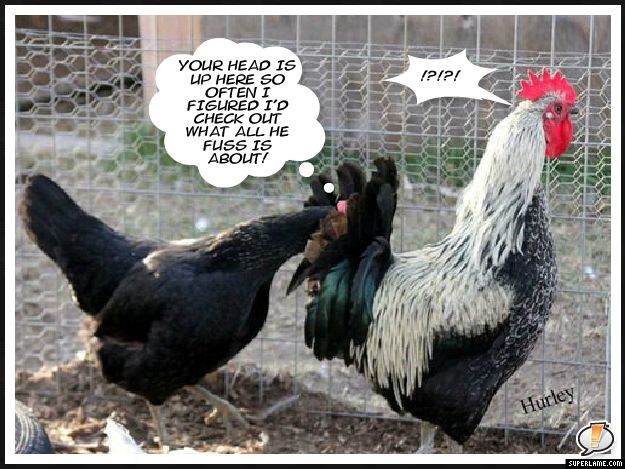 3rd Place
shahtir101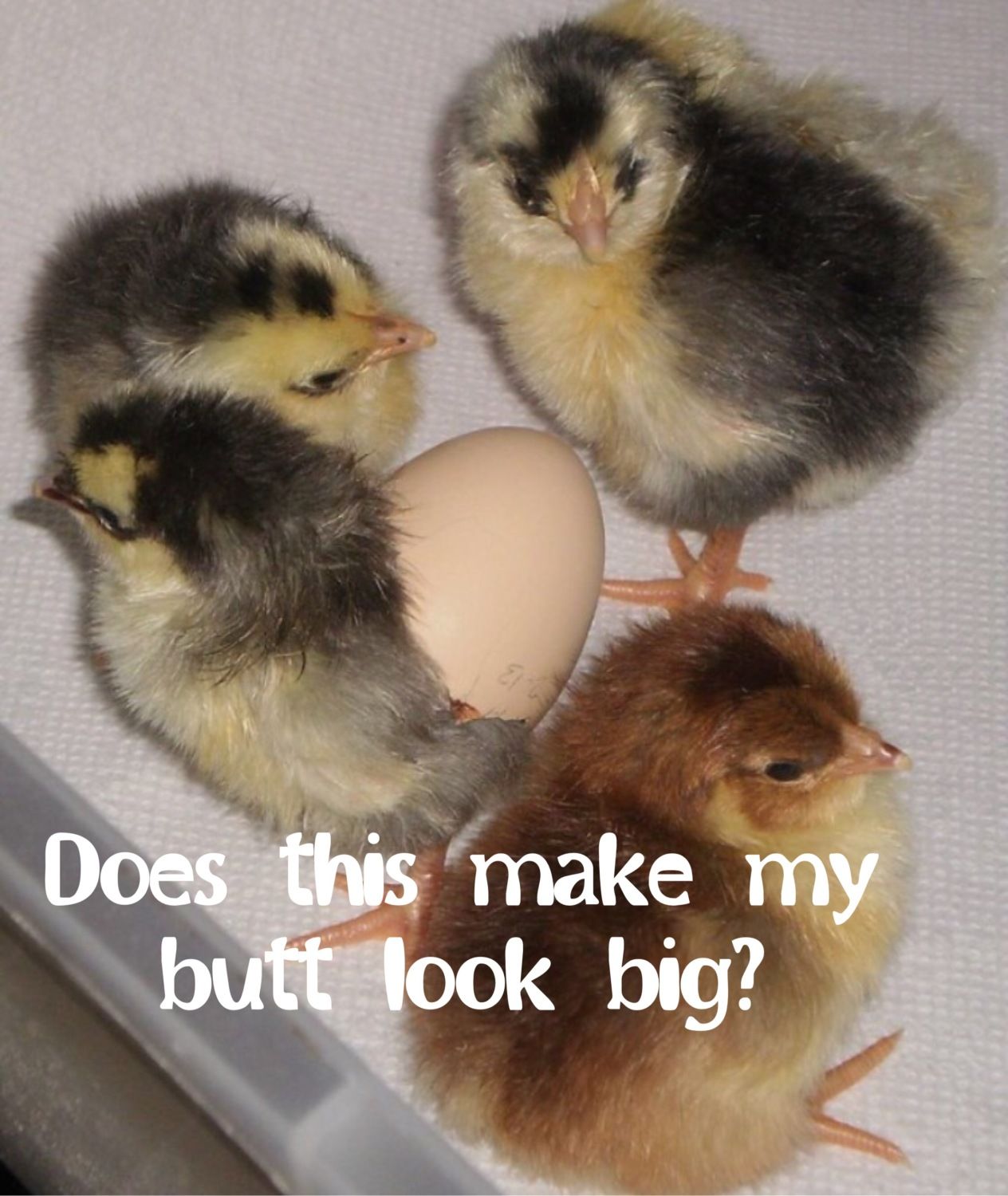 Congratulations!
CLICK HERE TO go to VOTING POLL
Contest #2
Photo Caption Contest #1
CLOSED!
7th Annual Easter Hatch-a-long!
SPONSORED BY
Do you think you are funny?
Want some Bragging Rights?
Your creativity, wit and humor could win you bragging rights 
AND some AWESOME Prizes! Enter the BYC Photo Caption Contest
and your entries will be judged on the basis of wit,
creativity, humor and originality!
Our BYC Judges will choose 10 finalists, and then YOU vote for your favorites!
3 "short and comical" entries
per contestant
ALL PRIZES SPONSORED BY
click to:
1st Prize
Are you wondering if this thing is for real?
We wondered the same thing, incredulous that chickens could actually enjoy swinging.
We thought it was just a glorified roosting pole. We're happy to say that we were wrong!
For more details on the Chicken Swing click HERE
2nd Prize
This healthful supplement is not only good for your chicks,
it'll encourage them to eat more! Just check out this video, which shows how chicks prefer the feed with our all-natural Chickie Puffs mixed in. They love this supplement because it's chock-full of crushed Musca domestica pupae,
and even day-old baby chicks instinctually know that it's the "good stuff."
For more information on Chickie-Puffs click HERE
3rd Prize 
This treat ball offers a fun and healthy way to treat your pet chickens.
It gives your chickens a challenge and helps to prevents boredom
(and boredom can often lead to picking).
For More Information on the Chicken Treat Ball Click HERE
Contest Rules:
Open to ALL BYC members in the Continental U.S. ONLY (Not Alaska or Hawaii)
Contestants may submit no more than 3 CAPTIONS
Your submission must be an original idea.
Keep it short and funny.
No foul language or crude humor, remember this is a family website!
To submit your entries, simply post your caption ideas in this thread.
Deadline for entry is March 21st, 2016 at midnight PST
BYC Judges will choose 10 finalists, and then YOU vote for your Favorites!
BYC Administration reserves the right to disqualify entries/posts not following the rules.
All BYC Rules Apply! Terms of Service (Rules)  
VOID where Prohibited!
Here are a few links that help in creating captions!
http://builder.cheezburger.com/builder/
Remember to save images to your computer before uploading
to this Thread as those sites do not SAVE your work!
Deadline for entry is 
March 21st, 2016 at midnight PST
Choose from the pictures below to
Create 3
of your most creative captions!
And then POST them in this thread!
Good luck & happy captioning!
If you have not joined in the Easter Hatch-a-long,
join us here: The 7th Annual BYC Easter Hatch-A-Long!
@MyPetChicken Thanks Alex!
Edited by Sally Sunshine - 3/31/16 at 7:56am