I got this Golden Sex Link pullet at a day old along with 3 others of different breeds. The day I brought her home, I wing sexed them all, all other chicks wings showed characteristics of being girls except my GSL who had wing feathers that were more in line. Although, I could faintly make out a few shorter wing feathers. Attached is a photo of her on day 1 and other photos of her now (all chicks will be 2 wks old tomorrow) Notice all the others have fuller wing and tail feathers, but the GSL still has just fuzz for a tail. I had read somewhere that the sex links being hybrid breeds can have slower feather production, is this true? The one thing that gives me a little hope that it's a "she" is the red in her down. What do you guys think?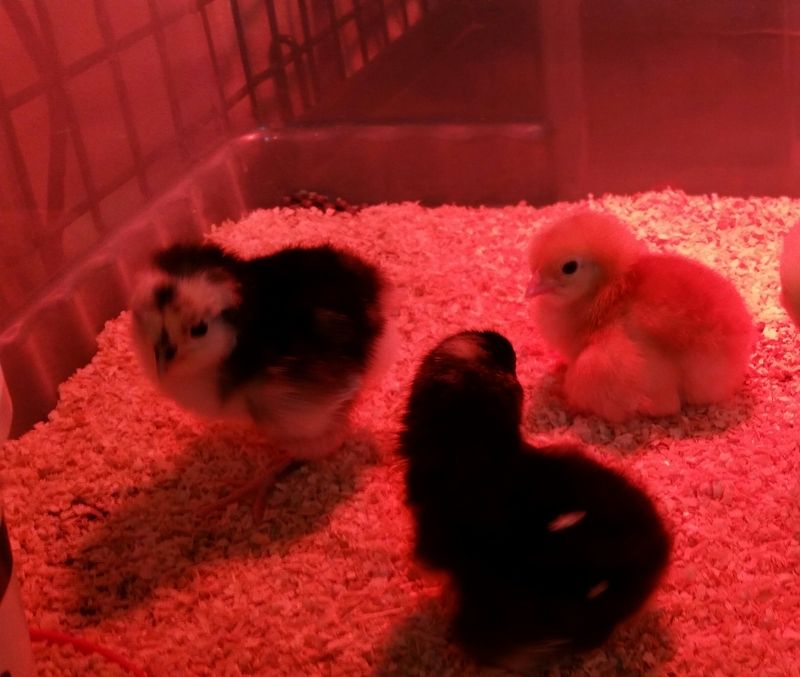 At a day old
It's the one to the far right, 2 wks old.
Here's a closer up of her coloring.
Edited by RusicHousewife - 3/23/16 at 1:30pm