http://www.backyardchickens.com/t/1101397/show-your-stripes-patriotic-poultry-may-land-of-the-free-because-of-the-brave-hal-w-hosts-mike-sally/0_100
~ Show your Stripes! Patriotic Poultry ~
Share your Poultry with
The flag of the United States of America
contained somewhere in the image! 
4 Entries per contestant, see rules below!
By Bleepmunk
By Sally Sunshine
Prize donations by…
   
http://www.backyardchickens.com/t/1101397/show-your-stripes-patriotic-poultry-may-land-of-the-free-because-of-the-brave-hal-w-hosts-mike-sally
 Announcing  
winners!
Thank you to everyone who contributed and supported
our efforts to create a great contest.
Prize donations by…
 
Congratulations to all the winners!
1st PLACE WINNER! @Keraun
1st Place:
Customers using Seabuck 7 backyard chicken feed additive report health benefits for their chickens AND improvements in the quality, size, and number of eggs produced! This 99.9% natural blend is a complete source of Omega 3, 6, 9 and rare Omega 7. Using Seabuck as a nutritional supplement can improve the condition of your flock's feathers, skin, waddles, and combs, thus increasing your flock's health and resistance to illness.
---
---
---
---
Originally Posted by wornoutmomto3 

Entry #1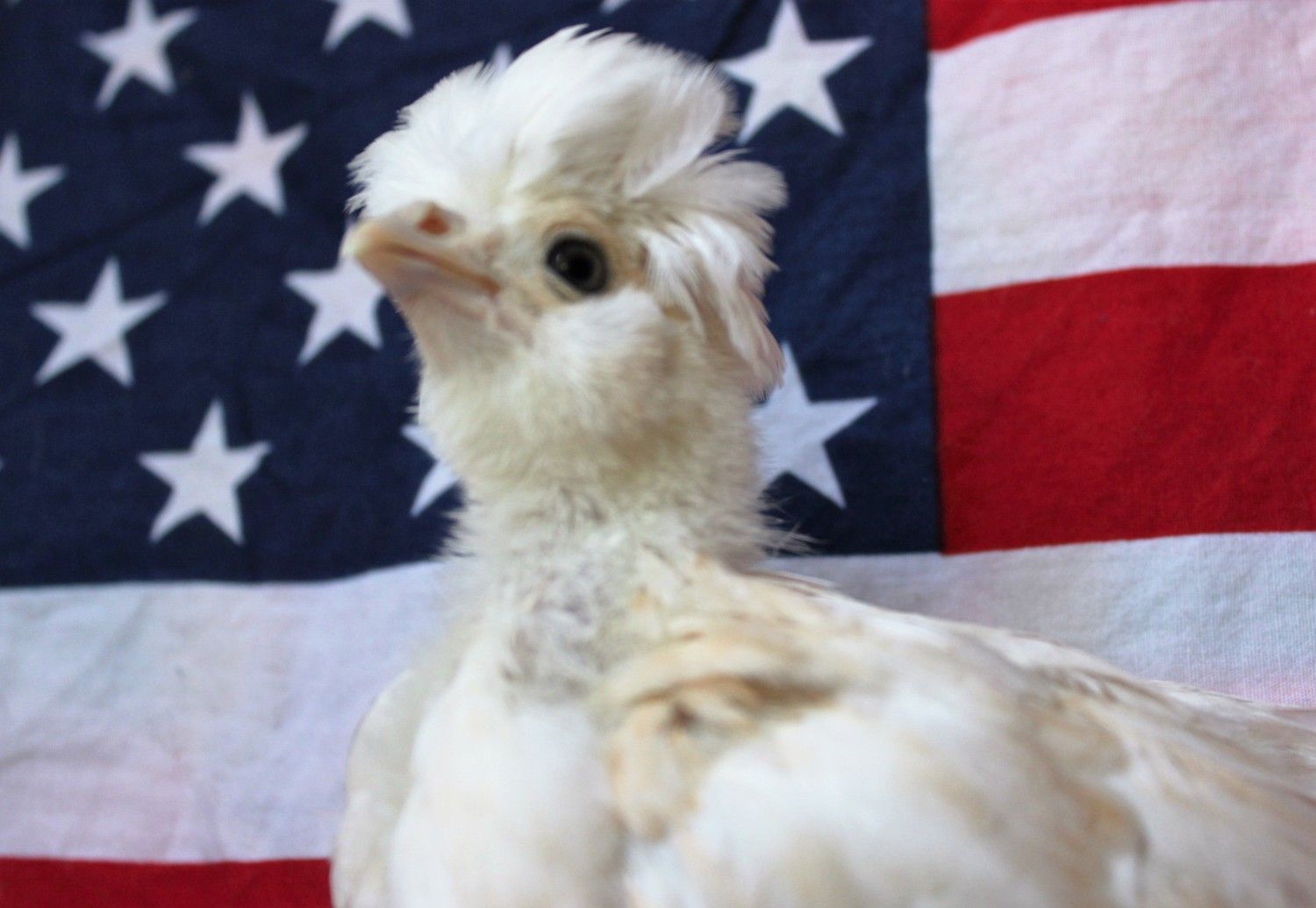 2nd Place:
Description: What is Coops for Troops?
The proceeds for TeamPokey Coffee are earmarked for Coops for Troops, which provides therapy chickens, a coop, and a starter pack of supplies to veterans and military families who may be struggling with isolation, depression, anxiety or PTSD, post traumatic stress disorder. We thank you for your support of Pokey and your support of our military men and women and their families who have served this great country of ours!    Does the coffee make the grade?
Well, we love it! Team Pokey Coffee is well balanced and aromatic with just a hint of chocolate tones. It's a medium roast--not too dark, and not too light, perfect to enjoy any time of the day. And each sip you take will be all the sweeter, knowing you've supported this worthwhile cause.
---
---
---
---
 Originally Posted by dragonbird 

This is Trump (named because we got him and his friend, Little Marco, on the day of the the Chicago Trump Protests)...He (she?) is really patriotic! ;)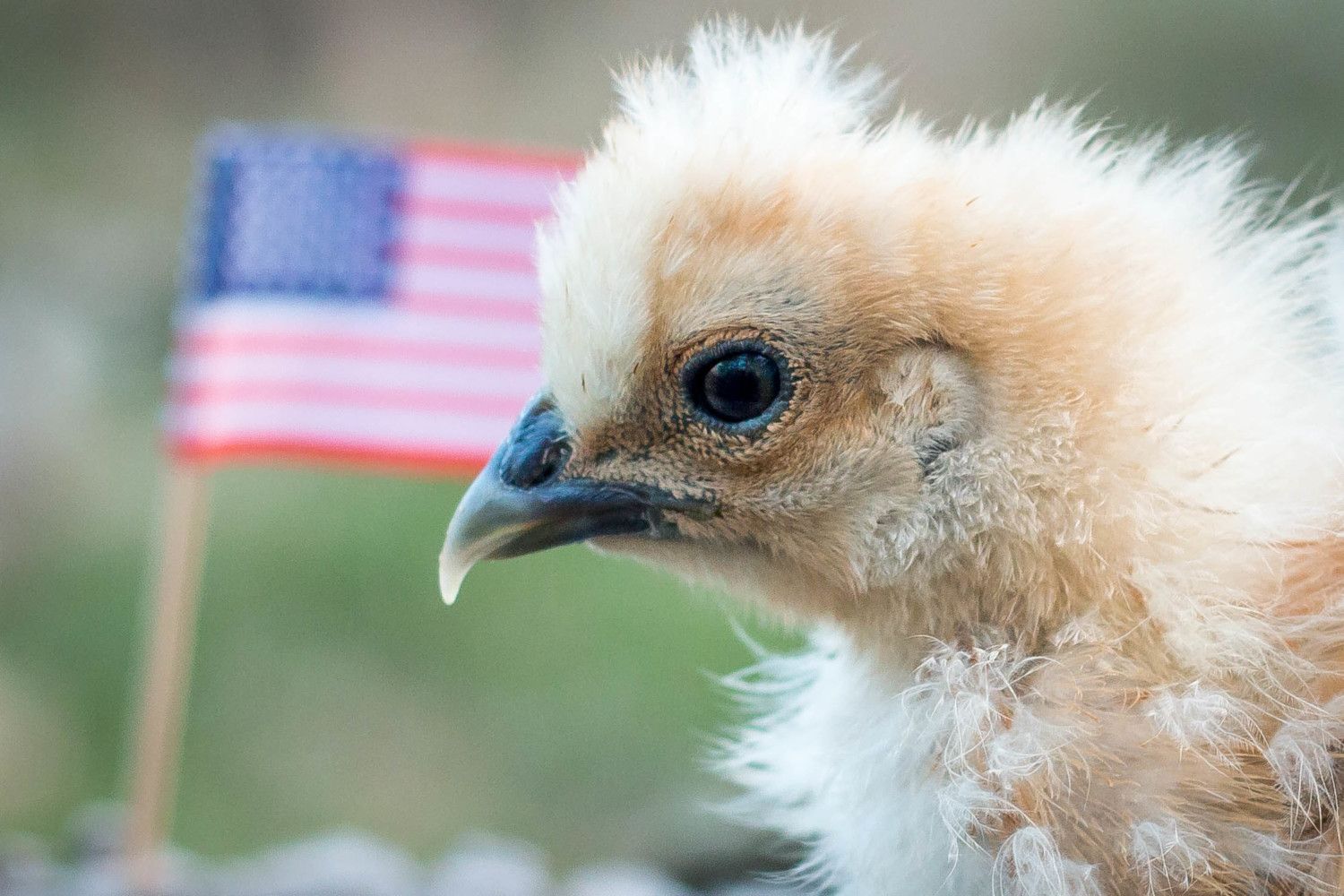 3rd Place:
The proprietor at Sweet Olive Soap Works, based out of New Orleans, Louisiana, uses eggs from her own backyard hens in this special formulation.  It's wonderfully smooth and moisturizing, with a mild pink grapefruit scent. 
Contest Rules:
Open to ALL BYC members in the Continental U.S. ONLY 
(Not Alaska or Hawaii)   
Must be your picture taken in the past year
Photo cannot have been entered in other contests
Maximum of 4 entries per person
No fake editing or Captions-
    We want to see the world through your eyes,
    not through the excessive use of editing tools.  
    However, basic cropping and poop removal is allowed.
To submit your entries, simply post your images in this thread
Contest Ends May 31st, 2016 Midnight EST
For List of Winners, check back to this page after June 12th, 2016
Winners chosen by a panel of judges, judge's decisions will be final.
REMINDER that your host's reserves the right to disqualify posts not following the rules.
VOID where Prohibited!
By sunshineinsc
COOL New CONTESTS
w/ fantastic Prizes donated by
Remembering Our Fallen 

CLICK HERE
Poultry Shaming Photo Contest 

CLICK HERE
Show your Stripes! Patriotic Poultry 

CLICK HERE
Patriotic Party! Red, White & Blue Recipe/Photo Contest 

CLICK HERE
Shouldered Poultry Photo Contest! 

CLICK HERE
Poultry in Nature! Photo Contest  

CLICK HERE
Natural Eggs & Flowers Photo Contest! 

CLICK HERE
A FEW EXTRA CONTEST FROM OUR MEMBERS!
Head Shots Photo Contest! MAY HAL Members ONLY CLICK HERE

If you have not joined the
2016 Hatch-a-Long Please Join us here...
http://www.backyardchickens.com/t/1098811/may-2016-land-of-the-free-because-of-the-brave-hatch-a-long-hosted-by-mike-sally
Edited by mlm Mike - 6/1/16 at 11:28am
Incubating w/Friends Thread  & NOTES section click HERE  
Poultry: Icelandic Chicken Flock, and Guineas
Dogs: 3 Icelandic Sheepdogs and a Schipperkee
Goats: A small, fun herd of Nigerian Dwarf Goats
Incubating w/Friends Thread  & NOTES section click HERE  
Poultry: Icelandic Chicken Flock, and Guineas
Dogs: 3 Icelandic Sheepdogs and a Schipperkee
Goats: A small, fun herd of Nigerian Dwarf Goats