HELP Sexing a Salmon Favorelle 35 days old
Featured Stories on BackYard Chickens
Joined: 5/2009
Posts: 57,630

online
Location: Tn
Joined: 4/2011
Posts: 9,279

offline
Location: MA
Joined: 7/2008
Posts: 7,634

offline
Quote:
I think it is a badly colored pullet. From Ideal perhaps? If it were a cockerel I would expect more comb color at this age, a whiter coloration in the head and hackles, and more of a general overall multicolored appearance.
There have been other awful colored females posted here before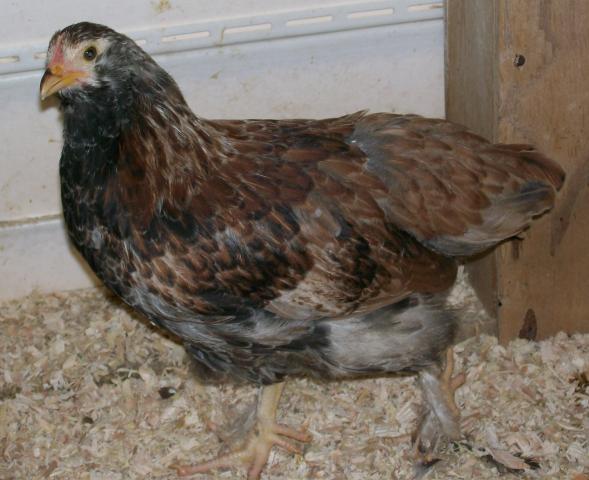 As I mentioned this is not my chick .... and I'm sure it is a hatchery bird -  the only one (of that breed) so nothing to use as a comparison.....
But going on  the 'normal' development/features I'm leaning pullet too, a bit of that is wishful hoping I think though is making my guess a little bias.
Location: Saint Louis, MO
Joined: 2/2016
Posts: 1,922

offline