My showgirl silkies have decided to start laying now that the snow is flying! I just did a test hatch to check fertility and got a 100% hatch. These eggs produce chicks that include silkies, bowtie and fully bare-neck little fluffs! Here is one of my newest "fertility tests"...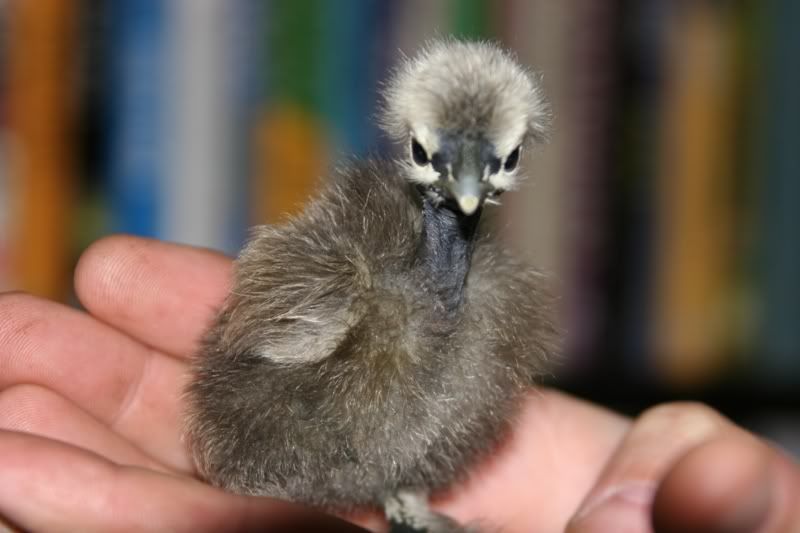 I raise these guys for fun so although they are very good quality, the colors are not seperated. The rooster is white and my three hens are buff, and two partridge, one with a domed skull. The most recent hatch contained two white, two partridge and two champagne-peach colored chicks. I have not seen that color before and am anxious to see what they mature to. It is not really a buff color and one even has pale charcoal chipmunk stripes!

The color of this photo is too yellow from the heat lamp but shows some of the variety.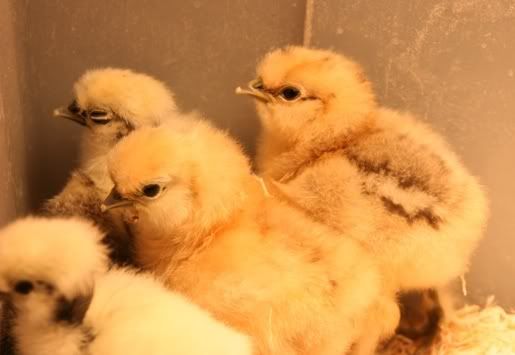 6 eggs, plus extras, including shipping are $25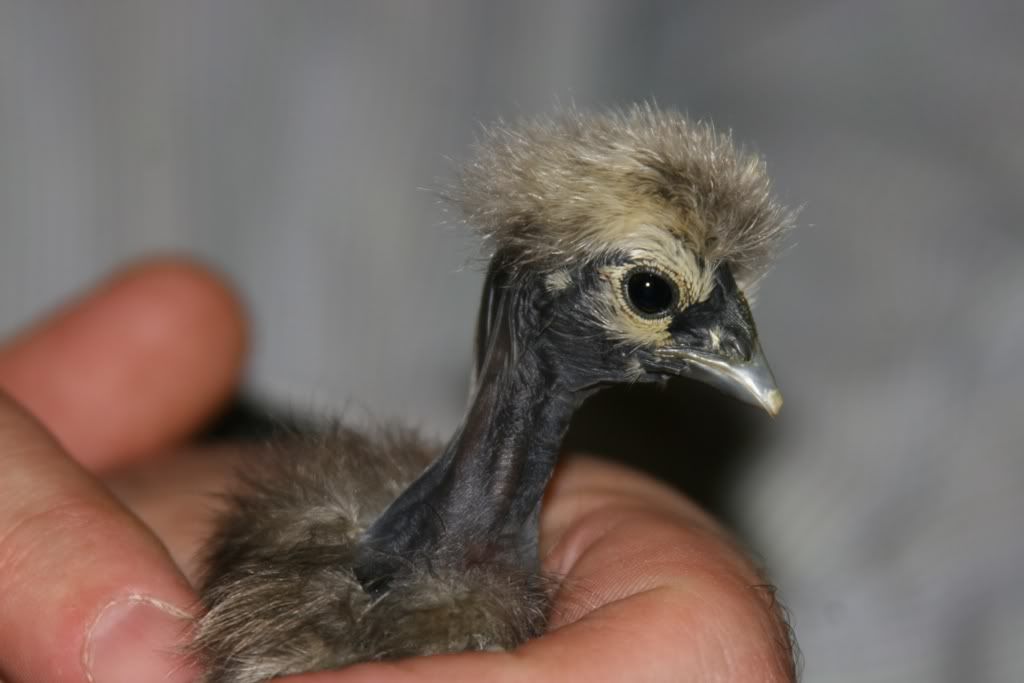 If you would like to purchase any of these eggs or have any questions please E-MAIL me. My PM's fill up far too quickly and it is too difficult to keep track of them. Thanks!

Copper Black Marans, Silver Sebrights, Dutch Bantams, LF Buff Cochins, BLRW, Showgirls and a few Odds and Ends
My BackYardChickens Page
Copper Black Marans, Silver Sebrights, Dutch Bantams, LF Buff Cochins, BLRW, Showgirls and a few Odds and Ends
My BackYardChickens Page