Quote:
Originally Posted by
Aussie Lady

G'Day
Two of my Australorps have now started laying, fancy that in Winter.  My first 2 ever eggs. 
 Today I received 2 more which makes a total of 10 eggs now and they are a little bit bigger than the first 2.  They seem to be getting bigger now as they continue to lay.  The picture below are the first 2 and they weighed 51 & 52 grams the latest ones weigh 55 grams. How exciting - I have also noticed that the membrane is quite thick and strong - I hope this is a good thing.
Cheers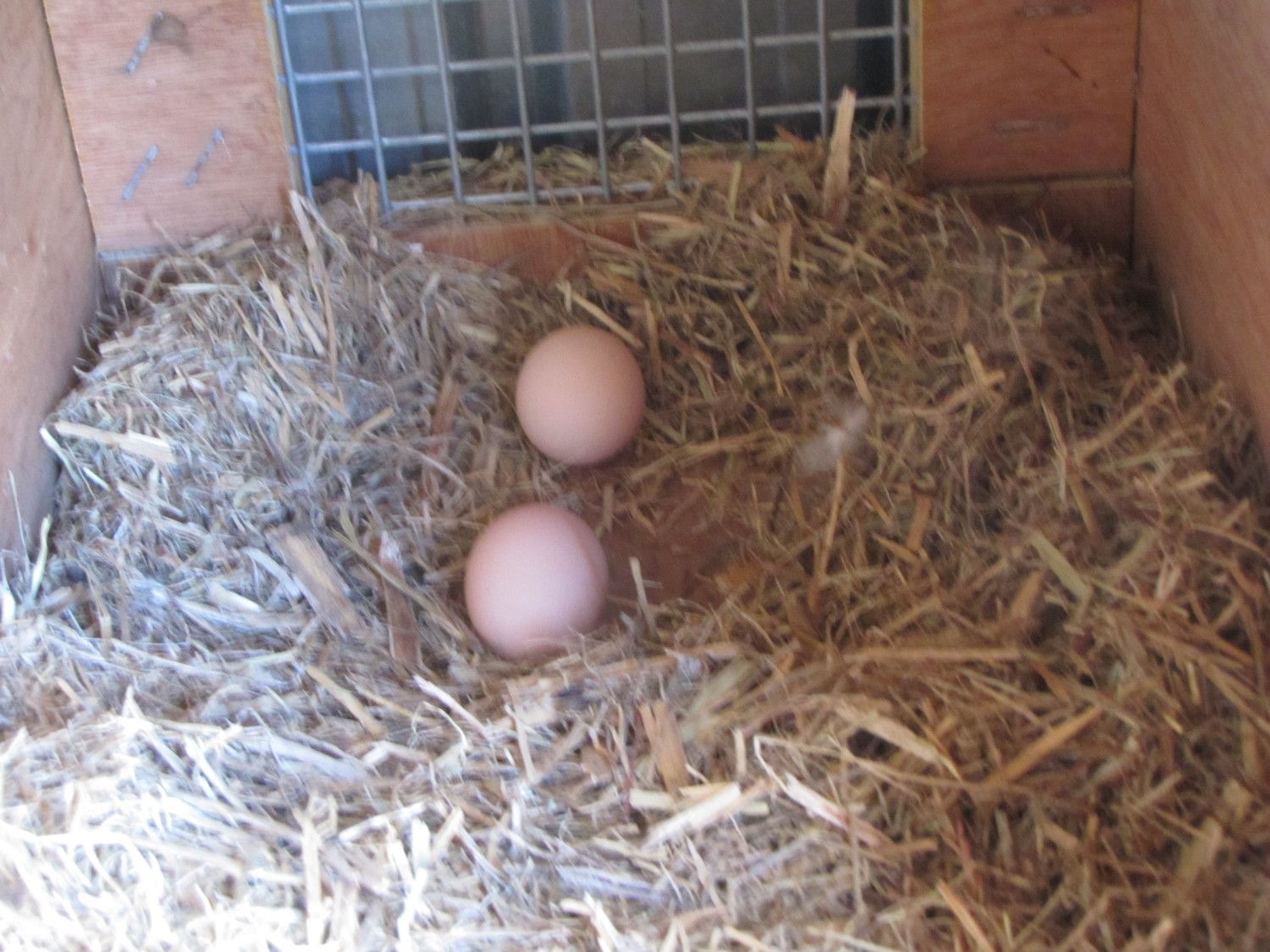 I know it's exciting isn't it to get your first eggs! I get excited everytime I go out and find an egg. I always thank the gals! Enjoy!
Rhode Island Red Rooster, "Red", 2 Buff Orphingtons (Farrah, Buffy), Black Australorps, Black Copper & Coockoo Marans, Rhode Island Reds, White & Brown Leghorns, Cinnamon Queens, Easter Eggers, Barred Rocks, Blue Andalusian, Exchequer Leghorn, Buff Chantecler, Blue Hamburg, Golden Buffs, 3 kitties, 1 dwarf bunny, Sophie. I've turned into a Chicken Lady
Rhode Island Red Rooster, "Red", 2 Buff Orphingtons (Farrah, Buffy), Black Australorps, Black Copper & Coockoo Marans, Rhode Island Reds, White & Brown Leghorns, Cinnamon Queens, Easter Eggers, Barred Rocks, Blue Andalusian, Exchequer Leghorn, Buff Chantecler, Blue Hamburg, Golden Buffs, 3 kitties, 1 dwarf bunny, Sophie. I've turned into a Chicken Lady